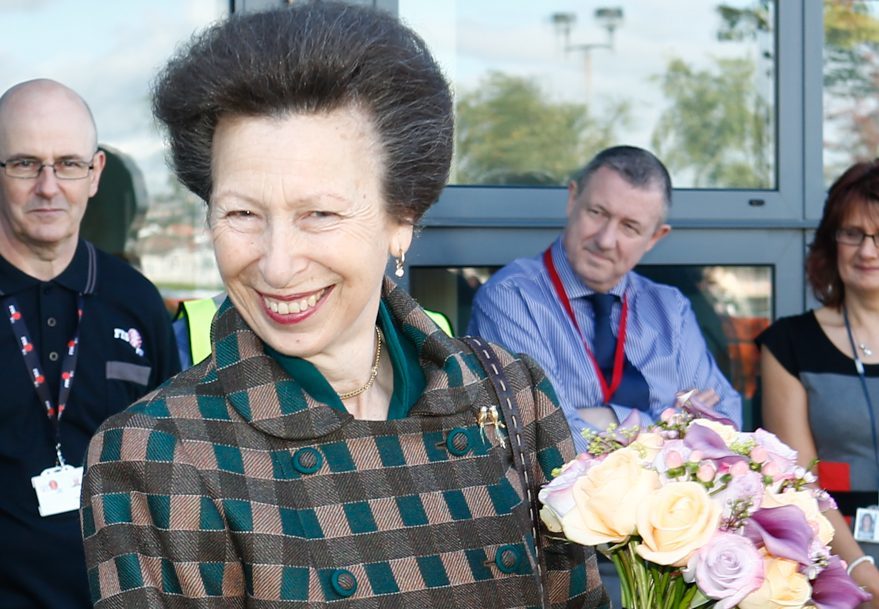 St Johnstone owner Geoff Brown is ready to roll out the red carpet for a Royal visit.
But the Perthshire businessman is welcoming The Princess Royal to his Riding for the Disabled Association stables rather than McDiarmid Park.
Princess Anne, president of the RDA, will officially open the Kinfauns Stables RDA on the outskirts of the Fair City on October 6.
Brown, whose charitable trust has created the facility on 140-acre Castle Farm, said: "It will be an honour to welcome Princess Anne and a thrill for our many volunteers.
"We have a hard core of 35 accredited and dedicated voluntary staff and we're already handling 500 lessons a month.
"The Royal visit will help boost our profile and hopefully pave the way to further funding to support and enhance the facility."
Horse lover Brown has been breeding thoroughbreds since 1986 and recalled wondering what to do with track winners like Do It For Dalkey and Silver By Nature when they bowed out of racing.
He said: "That probably sowed the seeds and we pressed ahead with creating an indoor facility rather than an outside arena, given the weather we have here. The converted cow shed can be used year-round and it doesn't matter how much it rains.
"I saw this as another challenge after taking a step back from St Johnstone when my son Steve took over as chairman. I wanted to put something back into the community."
Among those accessing Kinfauns Stables is the Perth Autism group, with youngsters regularly enjoying riding lessons.
"It's very rewarding seeing how people of all ages react to the horses but it is making such a difference to the children who come along," said Brown.
"I have seen youngsters who were initially wary not only riding them but helping volunteers in the stalls. The transformation has been incredible."
Meanwhile, the Kinfauns group is running a charity shop in St John's Place for a week from Monday, September 19 to raise funds for the venture.
They have already received donations of all manner of goods, many of them brand new, but are eager to welcome more.
Everything from gardening equipment, furniture, books, toys and DVDs to jewellery, electrical goods, sports gear and clothing will be accepted.
The shop will also stock home-made jam and baking.
For more information contact cfwmarshall@gmail.com or angiewelch@outlook.com and see www.facebook.com/KinfaunsRDA