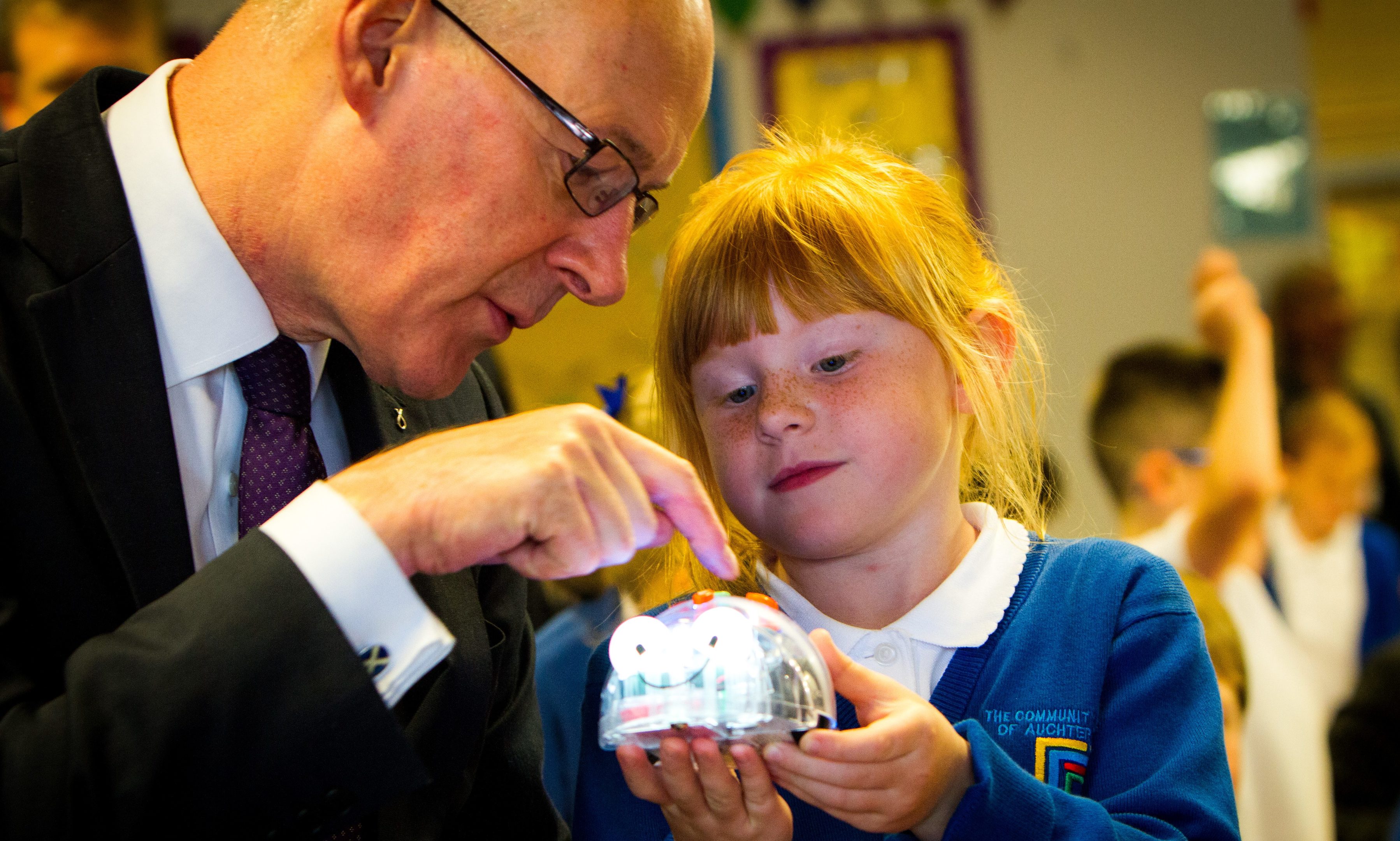 An upgraded computing curriculum which could revolutionise the way programming is taught across Scotland has been launched in Perthshire.
Deputy First Minister John Swinney was at the Community School of Auchterarder on Monday to see the new system in action.
The Barefoot Computing Programme, which has been developed by BT, will see pupils as young as five use games and puzzle-solving exercises to understand otherwise complex concepts such as algorithms and abstraction, as well as creating simple programmes of their own.
The aim is to prepare them for a world of work where computers and digital technology are now common-place.
It is expected to show major improvements in maths and English attainment and could lead to more women entering the male-dominated IT industry.
The new system is being rolled out across the country after a successful launch in England and Wales.
Online resources and lesson plans for teachers have been made available to download, adapted for north of the border, with key content translated into Gaelic.
Mr Swinney, cabinet secretary for education, said: "This is a fabulous way to get children at the youngest possible age involved in programming. It is a huge opportunity to change attitudes towards science, technology, engineering and maths subjects.
"Its been marvellous to see all the young people today, particularly the young girls. We need to encourage more women into this industry."
He added: "Children today are growing up surrounded by digital technology and it has a huge effect on our economy and society.
"That is why we are working with partners to ensure the curriculum helps young people develop the digital and computing science skills that will be vital to them in this digitised world."
Brendan Dick, director of BT Scotland which funds the initiative, said: "Through our education engagement work, we know that primary school children really enjoy computer science – and that the thinking skills they gain can help in other subjects, including maths and science.
"Young people need these vital skills to thrive in our increasingly digital world."
He added: "Our children grow up surrounded by technology, but too many have no idea how it all works – nor do they fully appreciate how it shapes their futures.
"They may look like savvy digital natives, but their knowledge is only screen-deep."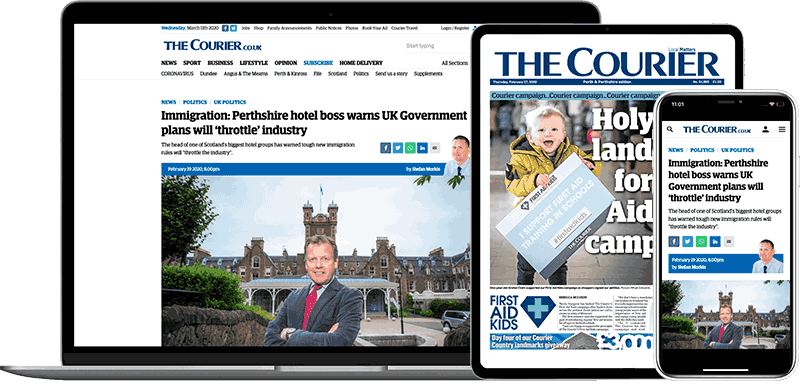 Help support quality local journalism … become a digital subscriber to The Courier
For as little as £5.99 a month you can access all of our content, including Premium articles.
Subscribe