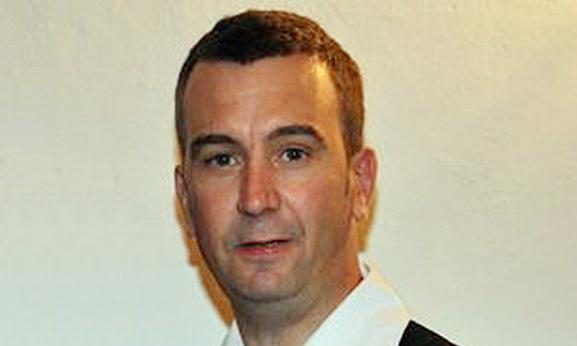 The brother of murdered aid worker David Haines has said nothing more could have been done to save his beloved sibling from his terrorist captors.
As Mike Haines prepares for the painful second anniversary of his brother's death, he admitted in an exclusive interview with The Courier that his gut-reaction was to go to Syria and rescue David himself.
And he said keeping David's abduction a secret for 19 months — and pretending to close friends that nothing was amiss — was testing for the whole family — but he said he would not have done anything differently.
"My brother's fate was sealed the moment he was captured," Mike said.
"There was nothing more anyone could have done."
Former Perth Academy pupil David was taken hostage by an armed gang near the Turkish border in March 2013.
A horrifying video of his execution at the hands of IS terrorists was released in early September the following year, sending shockwaves throughout the world.
While many demanded conflict and air strikes — David's teenage daughter Bethany publicly stated at the time that IS needed to be "eradicated" — Mike instead began a quest for peace.
His Global Acts of Unity campaign has taken him across the globe, from the Vatican to war-torn Afghanistan, and has seen him speak to more than 10,000 people.
Between now and Christmas, he will be spreading his message to 50 schools throughout Britain and there is talk of an American tour next year.
Mike, 50, from Dundee, said: "I'm always nervous about going into schools and standing up in front of hundreds of pupils. But from the point where I start talking, to the point where I finish, you can hear a pin drop.
"And there's always someone who comes up to me and says: 'You've really made me think'. That, to me, is a win. And that's what keeps me going."
Born in St Andrews, Mike moved around the world with David, their mum who was in the Navy and father who was in the air force.
Mike left Perth, where his father had retired to, at the age of 16 and went to work as an aircraft engineer with the RAF in Wales.
He returned to Perth and, after a series of jobs, landed a job in mental health nursing at the Murray Royal Hospital.
He was forced to quit after 15 years when he was injured by a patient, leaving him walking with a stick.
"I got pensioned off," he said. "That happened just before my brother was taken, and it freed me up to do all the work with the government and all the work I'm doing now."
Mike said: "Because we moved around a lot — we never lived in one country for more than a year — David and I were the only constant in each other's lives, apart from our parents.
"We were best mates as well as brothers."
When David decided to travel abroad for humanitarian work, he spoke to Mike about the possibility of getting kidnapped.
"We sat and discussed every possible scenario, including being eaten by lions," said Mike.
"We had established code words and secret punctuation that only we knew about, so that if he ever managed to get a message to me, he could tell me what had happened without alerting his captors."
But when he was taken hostage, David never did manage to get a message to his brother.
"We never gave up hope"
Mike was told about David's capture just hours after it happened.
"David and Federico (Motka, an Italian-Swiss aid worker) were ambushed and dragged from their car at gunpoint, beaten and put in another car and driven off at high speed.
"I was the first in the family to know. It was very difficult having to tell my mum and dad and having to tell his family.
"There were parts of my family who didn't know. All my friends kept asking me, so when's David coming back? I would have to say he's going to be away working for some time. We had to make out that everything was okay and that was very, very difficult to be honest."
Only 13 people in Mike's circle knew what had really happened.
"We had always known that David's homecoming was unlikely, but we never gave up hope," he said.
"When other hostages started getting released, we started to find out more.
"We heard about the ill treatment and torture, but we were also told that these terrorists had actually got medical attention for my brother. He apparently had caught a stomach bug and they got him aid to keep him alive."
David's capture become world news when he was spotted in the background of an IS-released video of the murder of fellow hostage Steven Sotloff.
"When I think back to the decisions we made during that time, I don't think we would have done anything differently," Mike said.
"David and the family had always agreed with government policy and he never wanted us to pay a king's ransom for him.
"I did training with the hostage negotiation unit and my details were made public in Syria to try and get David's captors to contact me.
"For the training, I had to speak to the unit as if I was speaking to David or the hostage-takers. I had to speak to some pretending to be David while he was being tortured. Obviously, this was a very difficult thing to do."
Mike was called at 11.03pm on September 13, 2014, and told that David had been killed.
His family were staying at his home in Dundee at the time and he called them downstairs to break the bad news.
"I had never told my family about the bad treatment he was receiving," he recalled.
"I didn't think they needed to know that. What was in their imagination would have been bad enough."
The mission for peace begins
Mike said his mission for peace actually began some time before his brother's death was confirmed. It started with brutal murder of British Army soldier Lee Rigby.
"I saw a backlash growing against innocent people and it was disgusting," he said.
"As kids, we lived in many countries and went on camping holidays, and we were always brought up to have respect and interest in other people's cultures and beliefs.
"What happened after Lee Rigby's death was playing into the hands of the hate-mongers and it really opened up a can of worms."
Shortly after David's death, Mike spoke out publicly and stated that Islam was not to blame for what had happened to his brother.
"People say to me, 'why do you do this'? Well, part of it is standing up for my family's beliefs and part of it is to fight hatred and terrorism, anyone who is trying to force communities apart," he said.
"When he was taken, my gut reaction was to get over there and get him out like a big brother should. If I had done that, my family would have lost another son.
"When he was killed, my knee-jerk reaction was to grab a weapon and get out there. But if it came to it, could I have pulled the trigger? No, I would have been dead too."
Mike instead teamed up with two volunteers to launch the Global Acts of Unity campaign, which has gone from strength to strength.
Last week, he met Diane Foley, mother of murdered hostage James.
"They have their own organisation in Jim's name, dedicated to fighting hate," said Mike.
"When I started this, I thought I was a lone voice, but there's actually thousands of people out there, working away."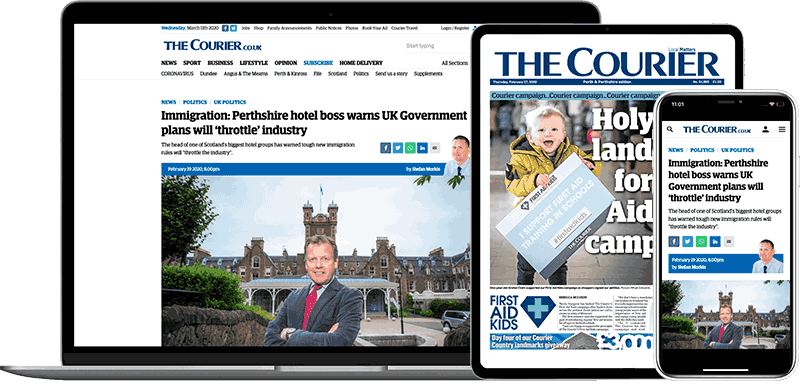 Help support quality local journalism … become a digital subscriber to The Courier
For as little as £5.99 a month you can access all of our content, including Premium articles.
Subscribe