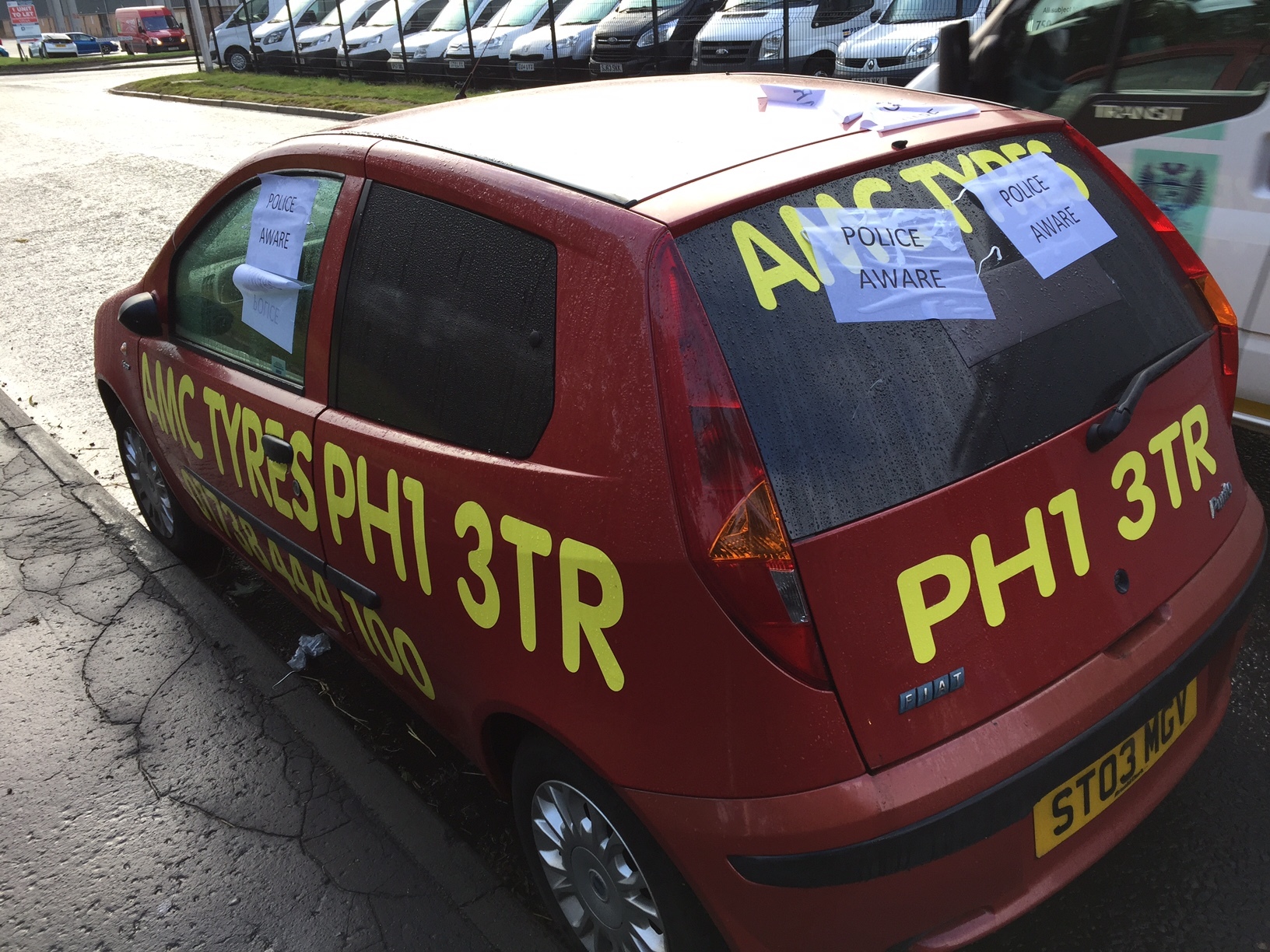 A Perth businessman is offering a £1000 reward to help catch the culprits behind a hate campaign against his business.
Andrew McDonald parked a vehicle advertising a change of premises outside his old unit on the Inveralmond Industrial Estate after council officials demanded that he remove boards advertising his new location.
But despite being legally parked, taxed and MOT'd, the car, which sits on Ruthvenfield Road, has been repeatedly targeted by vandals – on one occasion even being lifted by a forklift and placed blocking the pavement.
Mr McDonald, who runs AMC Tyre Centre, is now offering cash for any information which leads to the conviction of those responsible.
He said: "I just want to encourage people to come forward, even if it's people they know.
"The car's not been targeted again but the only reason for that is I've been moving it at night – which was when it was getting damaged. I keep it at my place of work and put it back in the morning. It's too busy during the day so no one will target it then.
"They might possibly come round here to damage the car but there is CCTV here so they would be caught."
He said that since he spoke to The Courier about the incident, he had been inundated with messages of support from customers and on social media.
But he also hit out at online posters who had blamed him, claiming that the road was too busy to be "obstructed" by his car.
He said: "There was a guy that used to park his car 100 yards from where I am and nothing got said about that – that was left there all day during the day.
"There's more traffic during the day and when its peak hours the industrial estate does block up a bit but that's due to driver error.
"Where I've parked the car you can still overtake it – you can get three cars' width easily and safely – it's only lorries and big things that would have to stop and wait to overtake.
"People have no patience these days – they are in such a hurry to get from A to B and think it's ok to take it out on others."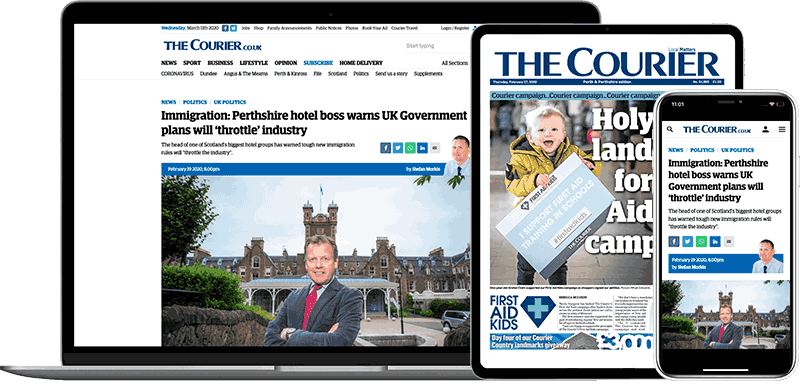 Help support quality local journalism … become a digital subscriber to The Courier
For as little as £5.99 a month you can access all of our content, including Premium articles.
Subscribe