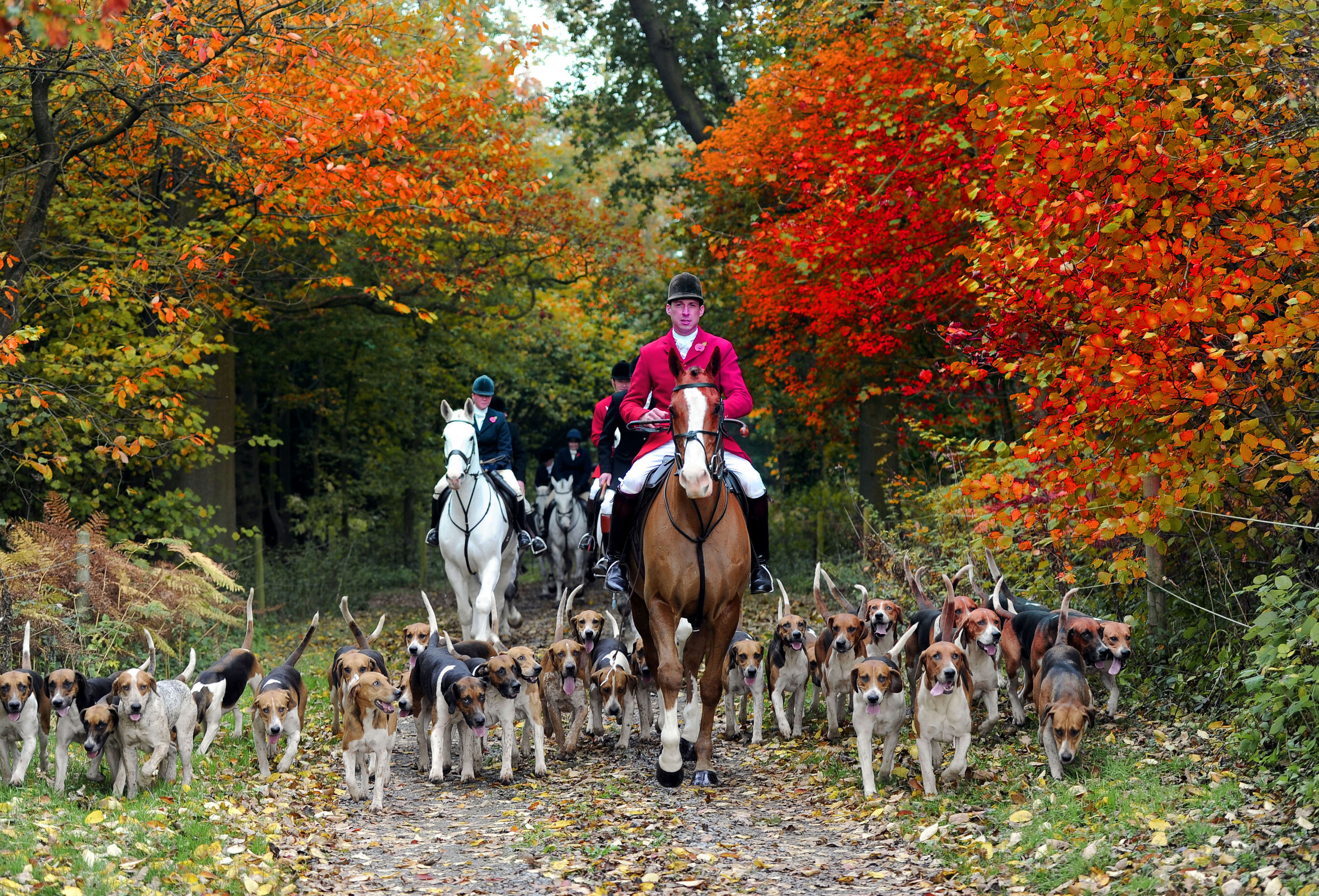 A family of fox hunt protesters have lost a legal fight to clear their name.
Colin and Beverly Milne and daughter Amy Lilburn were convicted of threatening and abusive behaviour following a clash with huntsmen on a Perthshire estate owned by one of Britain's richest families.
They were arrested after they showed their own video of the incident to police.
In January, Perth Sheriff Court heard how the three dressed in "paramilitary" gear and had snoods pulled up and hats pulled down to mask their faces as they confronted members of the hunt at the 2,800-acre Snaigow Estate, near Dunkeld.
Offshore labourer Mr Milne, 49, and toilet attendant Mrs Milne, 39, were each fined £200, while unemployed Lilburn was admonished.
The family went to the Sheriff Appeal Court in Edinburgh in a bid to overturn their conviction.
Solicitors argued that that the sheriff at the trial in January should not have rejected a no-case-to-answer submission and should not have convicted the trio, based on the evidence heard in court.
It was also argued that the family were "acting reasonably" when they were monitoring houndsmen Michael and Angus Broad. The court heard that the three had been wrongly informed that the hunt was illegal.
In her ruling, Sheriff Principal Mhairi Stephen found that it was right to convict the family. She said it was understood the three were "protesters or hunt saboteurs".
She said: "The findings of the sheriff concerning the attire of the appellents, their efforts to disguise their facial features and their activities in undertaking a masked pursuit of the complainers' vehicle for a period of approximately two hours, amply provides evidence of threatening behaviour."
She added: "If, as suggested, the behaviour of the appellants was a response to their belief that an illegal activity was about to take place, there were options available to them, such as speaking to the complainers or contacting the police."
The trial heard that on the morning of March 13, 2015, the houndsmen, in control of a pack of dogs, had been sent to woods where foxes were thought to be found. The plan was to flush out the fox and shoot it.
After hunting and killing one fox, the hunt party set off to a new area. They were interrupted by the Milne family and decided to abort the hunt for lunch at Snaigow House.
Afterwards, the huntsmen drove of in a vehicle, towing a trailer with 22 fox hounds. They were followed by the Milne family for the next two hours.
The estate is owned by the Cadogan family. The Earl of Cadogan is listed as Britain's second wealthiest peer with a £6 billion fortune in 2009.