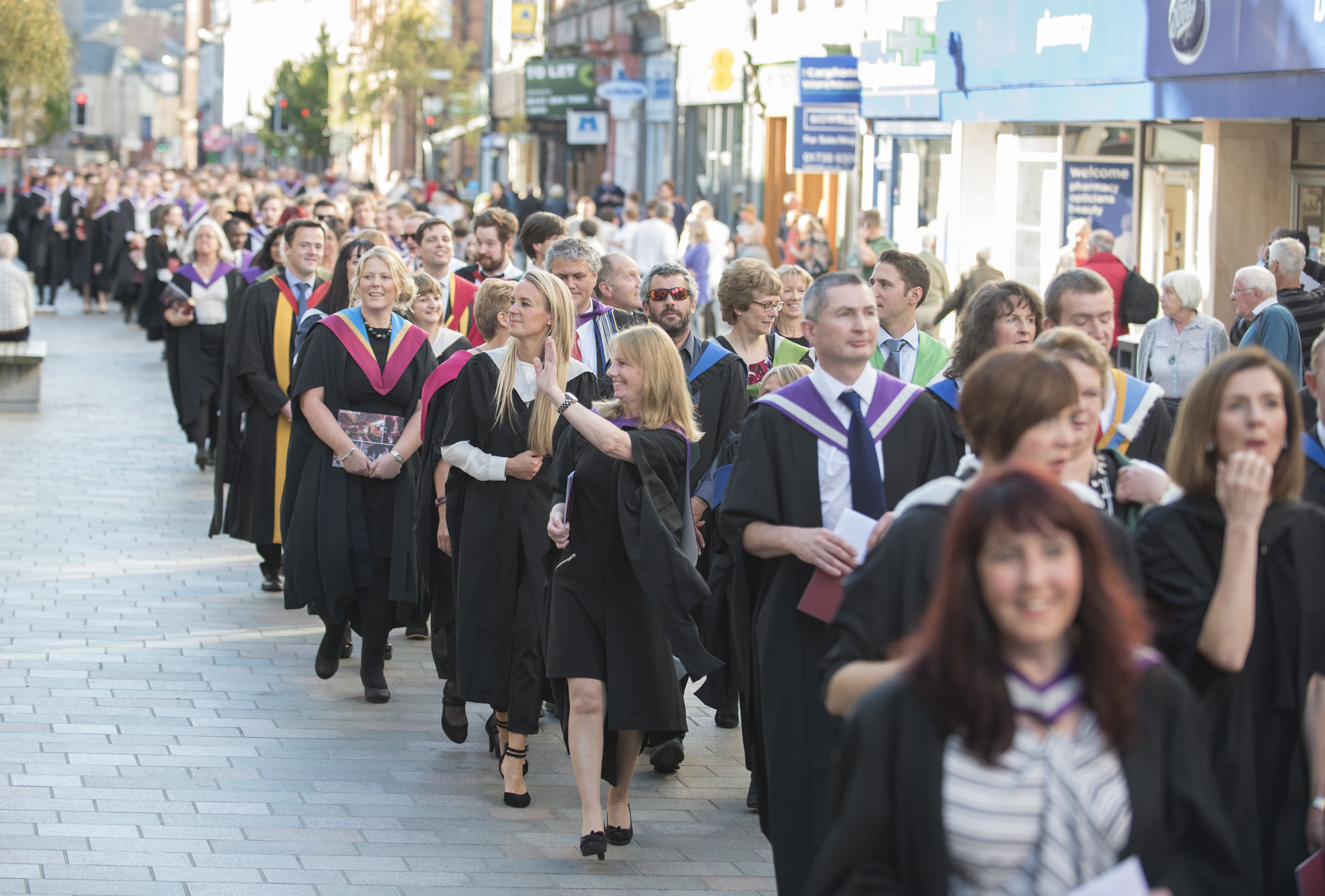 A ticket row has overshadowed a Perth graduation ceremony which will be attended by HRH The Princess Royal.
The mother of a Perth College UHI student claims that families and friends of almost half of this year's graduates will not be able to attend the ceremony at Perth Concert Hall because they were not properly notified when extra tickets would be available for the event.
Describing the decision to change the date of the extra ticket allocation from September 22 to 12 as "a slap in the face," she states this information was only available on the college's website.
The woman, who wished to remain anonymous, claims scores of students and their parents are "outraged."
She said the extra tickets for the October 6 event were only available for a short time online.
"The extra tickets went on sale at 10am on September 12 up to midnight on September 13, but none of the students were notified of this," she said.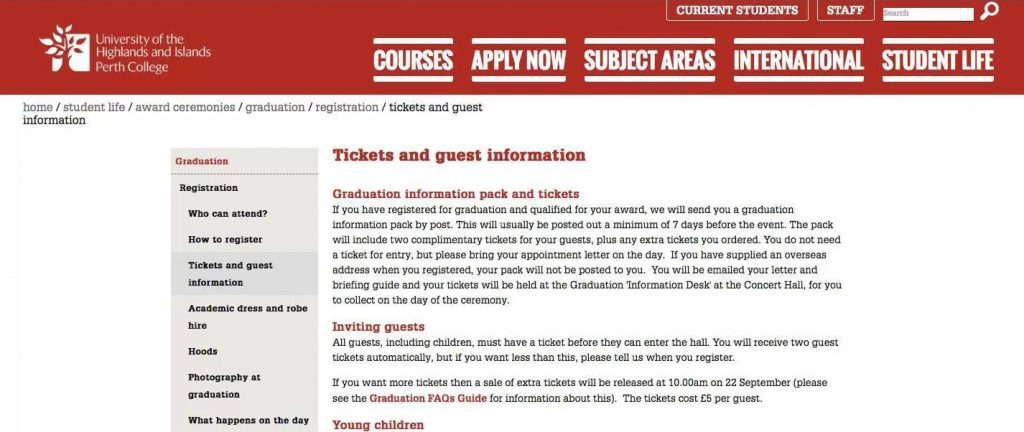 "Only two out of our family of four are able to attend and my daughter is really upset by this. What we are most annoyed at is the fact the college didn't have the common courtesy to email us to let us know of this ticket change — it was done purely online.
"The college are sending out bulk emails to the students asking them how many people will be coming to the event because one of the royal family is going. So why couldn't they have done this with the extra ticket allocation?
"I contacted the college but was told it was basically our fault as we hadn't checked on their website."
She added: "Once we had registered our daughter for graduation shortly after the process opened, we had no reason to re-read either the 'FAQ' or the timeline on the register page.
"The college has the facility to bulk email all students, so there was no reason for them not to notify each graduate in this manner.
"It appears as if those who left registration to the last minute were favoured with the ability to purchase extra seats, whilst those who were keen to ensure all went smoothly and registered early were no longer notified and therefore not given the opportunity to purchase extra tickets.
"This has affected a large number of students and has taken the shine off what should have been the high point of the graduates' life to date.
"We understand that we may not have been able to buy tickets on the release date due to being sold out, but to not have been given this option at all is a slap in the face, especially after attending the college for a total of five years."
However, a spokesperson for Perth College UHI defended their method of ticket allocation in this case.
"We guarantee our graduates two guest tickets only and if there are any spare, then we allocate on a first-come-first-served basis," she commented.
"The date extra tickets were released was brought forward because of operational reasons.The most up-to-date information is on our website and as we can't guarantee the supply of additional tickets, we advised people should not make travel or accommodation arrangements for guests until their tickets have been purchased."