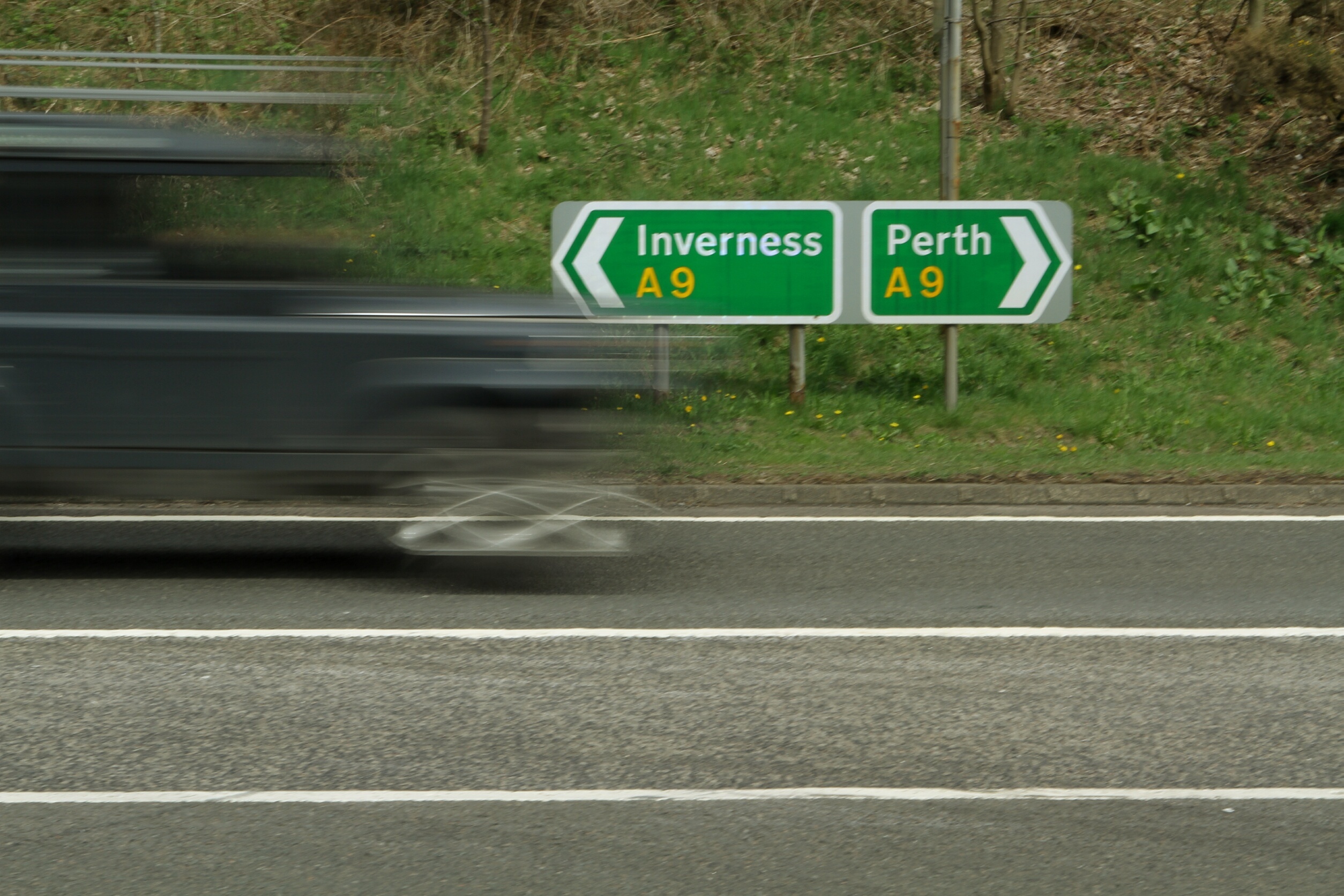 Motorists look set to encounter delays for more than two months on one of Scotland's main arterial routes.
It's been confirmed that traffic restrictions will be in place from September 26 on two sections of the A9 Perth to Inverness road as part of its £3 billion dualling programme.
The dualling project, rolled out by the Scottish Government, is one of the country's largest ever infrastructure schemes and will see the upgrade of 80 miles of single carriageway on the A9 between Perth to Inverness completed by 2025.
It's been confirmed by Transport Scotland that motorists should expect some delays as a result of the traffic restrictions and should therefore plan ahead of the ground investigations.
The work, which is scheduled to finish in late November, will affect the Tay Crossing to Ballinluig section, as well as the Pitlochry to Killicrankie stretch of the carriageway.
Subsequently, vehicles travelling on these sections of the busy A9 will face traffic restrictions consisting of 'short, alternate single file sections' controlled by temporary traffic lights.
A spokesperson for Transport Scotland said the traffic management measures are being introduced to allow work to be carried out safely beside the carriageway.
She said: "This ground investigation is needed to get vital information on the existing ground conditions in the vicinity of the A9 carriageway between Tay Crossing and Ballinluig, and Pitlochry to Killiecrankie as we progress our plans to dual this section of the route.
"This is the latest in a series of ground investigations taking place along the route."
The spokesperson continued: "No decision has been taken on the line of the route for the section between Dowally and Ballinluig at this time and so that section is not part of the contract that has been awarded.
"We apologise for any inconvenience these works will cause and would thank road users and local communities in advance for their patience over the next few months.
"The contractor will closely monitor the operation of the traffic management measures to ensure that delays are kept to a minimum.
"When planning their journeys, we'd encourage drivers to visit the Traffic Scotland website on www.trafficscotland.org for the latest travel updates."
The overall aim of the A9 dualling programme is to drive economic growth by improving road safety and journey times. The Scottish Government also see the move as providing greater access to tourism and recreation sites along the A9.