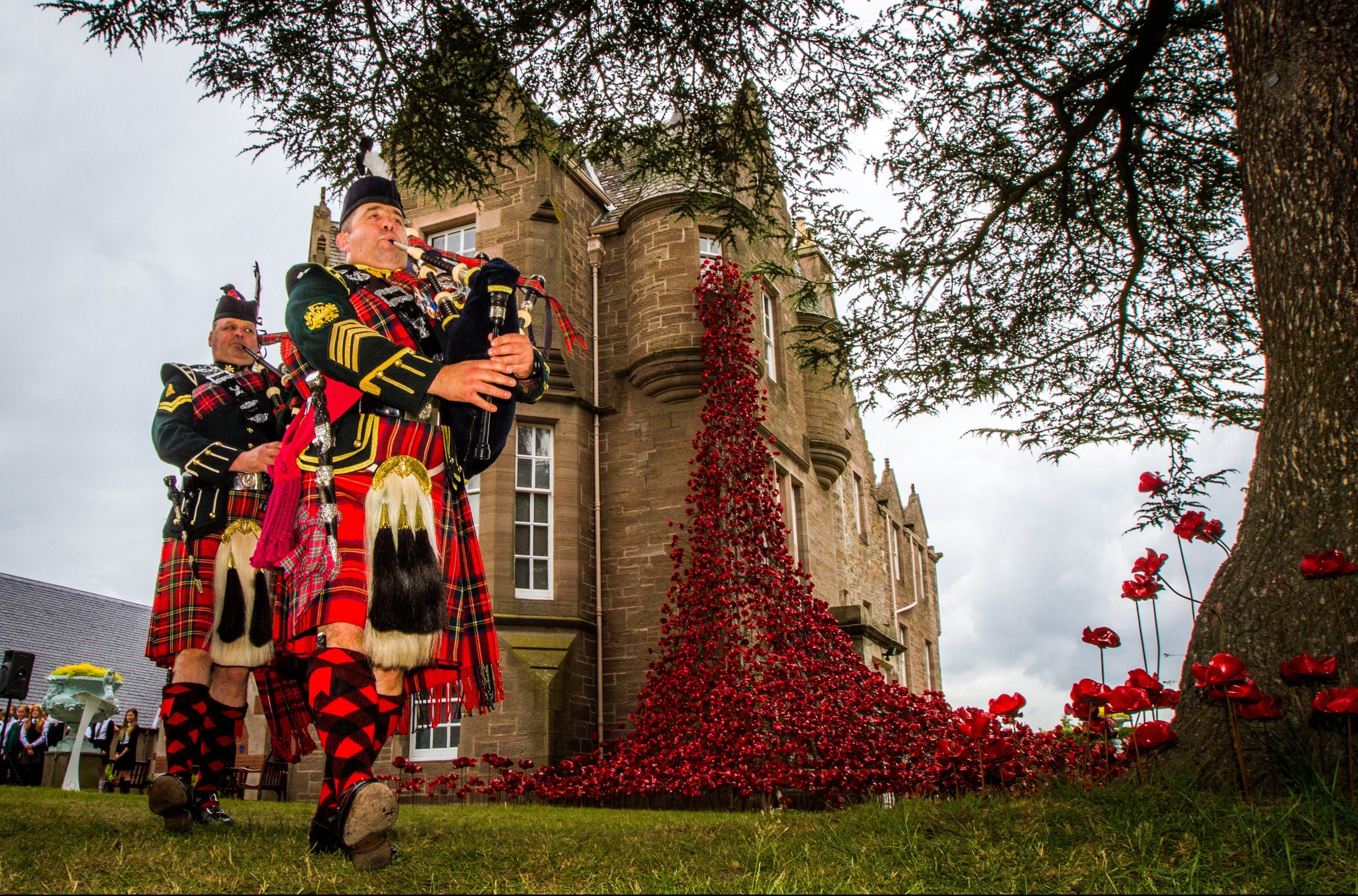 In a poignant ceremony in the grounds of The Black Watch Castle the curtain has come down on Perth's hosting of the Weeping Window poppy sculpture .
Over the past 12 weeks more than 113,000 people have viewed the iconic installation which is part of the nationwide commemoration of the centenary of the First World War.
Anne Kinnes, CEO of the castle and museum, said they had been "deeply humbled" by the number of visitors from across Scotland and around the world.
"Each visitor, in their own way, remembering, reflecting and paying tribute to those who have given their lives through war and conflict," she said.