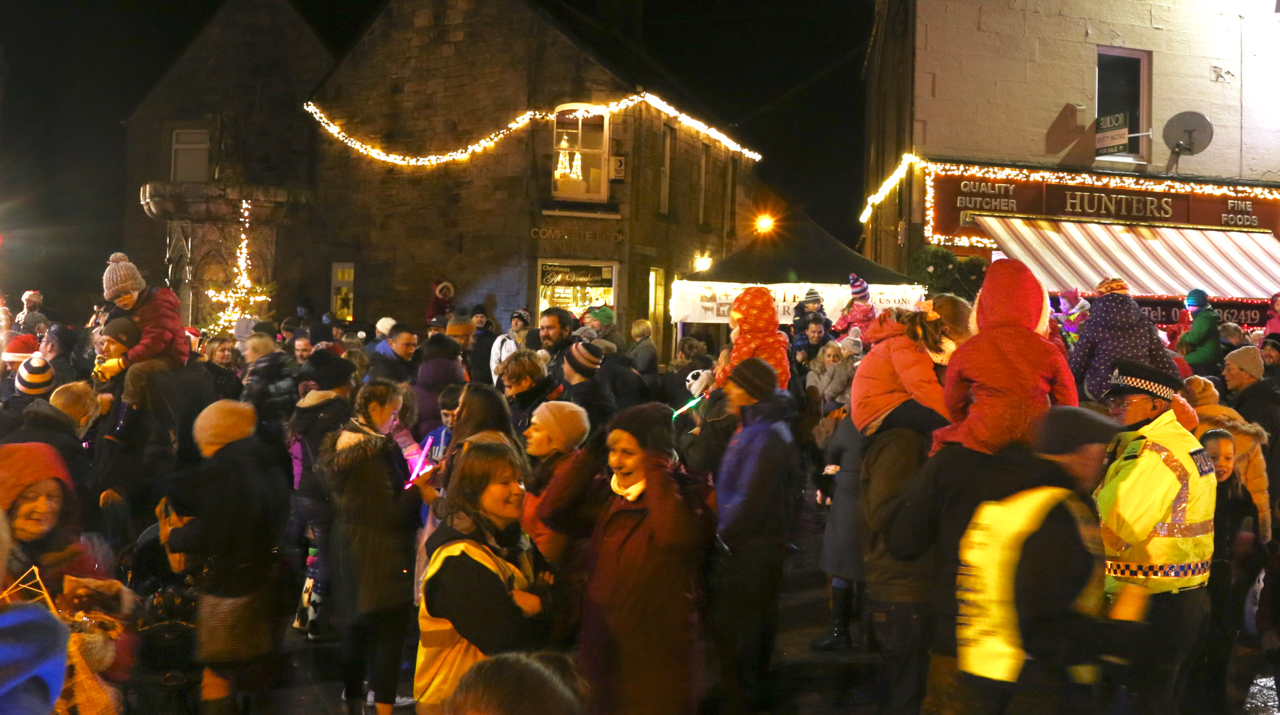 While winter is a time of shutdown for many, in Kinross-shire it's just the time to see the year out in style.
The region's Winter Festival sees the community come together for two months of festive shopping, party nights and plenty of live music.
A host of events have been arranged to entertain locals of all ages and attract visitors to the area throughout November and December.
They have all been organised by the Kinross-shire Local Events Organisation (KLEO) which each year joins community groups and businesses to create an exciting programme that celebrates the local area.
Highlights will include Latha Gàidhlig, a whole day of activities celebrating the Gaelic language, at the Loch Leven Community Campus on October 29.
It culminates in an evening concert with award-winning Gaelic singer Maeve Mackinnon at Milnathort Town Hall.
The hall will then be filled with the sound of laughter on November 18, as comedians Billy Kirkwood, Viv Gee, Jay Lafferty and Vladimir McTavish come to the fore at the winter festival comedy night.
Music, meanwhile, comes courtesy of the Black Cat Jook Band and Coaltown Daisies on November 12.
Two years ago the Daisies came through a competition to secure the right to appear at the festival and have now become mainstays of the annual event.
A musical double-header continues the fun at the Loch Leven Community Campus on November 19 as Lights Out By Nine join Dirt Road Blues.
The KLEO welcomes back Lucy Duffy and crew for That Lovin' Feeling at the same venue on November 11 and 12, where the songs of the 50s and 60s will take centre stage,
The following day will see the introduction of a brand new event for the 2016 festival, with a showcase for emerging musical talent.
Rather than a competition, it will instead be an opportunity to hear from singers and musicians from the local area and celebrate the many tutors and teachers who support and guide them.
Christmas spirit comes to the fore at the end of the month, with the hugely successful festive street market returning on November 26, between 4pm and 7pm, giving shoppers the chance to find unusual and unique gifts.
There will be a bustling festive atmosphere with over seventy stalls, hot food and drink, music and street entertainment.
The Light Up Kinross event will take place on the same evening, at the conclusion of the market.
Alongside the headline events will be a varied programme of fun outings, attractions, food and drink tastings and film showings, including a fancy dress Halloween party and a dawn goose watch in the company of RSPB staff at Loch Leven.
Visit www.kleo.org.uk for more information about the festival and the complete event programme.