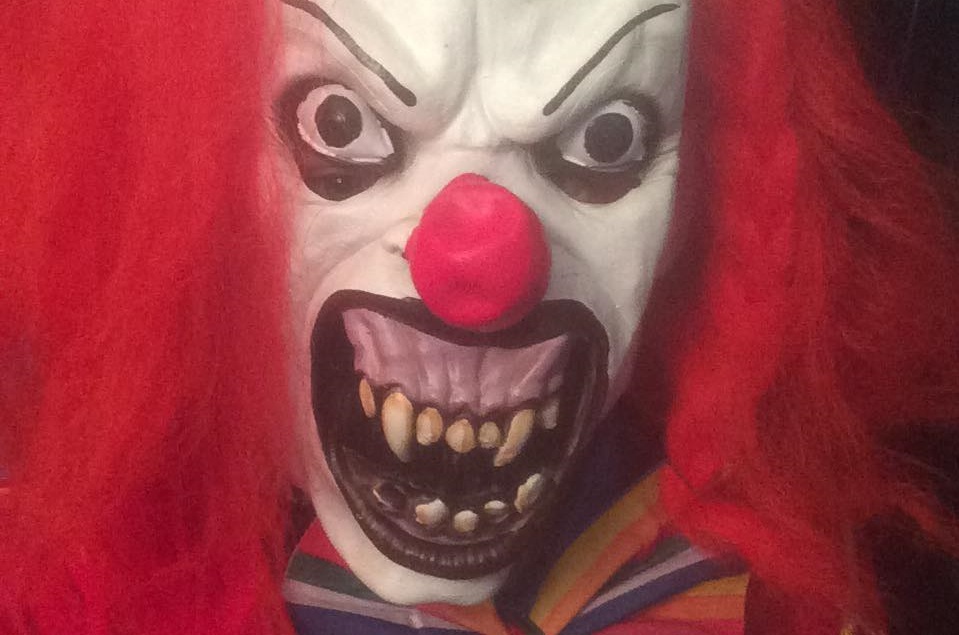 The killer clown craze has hit Perth with a woman left terrified after a masked individual jumped out at her on Kinnoull Hill.
The victim was walking alone as darkness fell when the clown burst from the shadows to leave her shocked and shaken.
In the wake of the clown attack, friends took to social media to warn the Perth public about the frightening incident.
The masked perpetrator was branded "stupid" and "pathetic" for the distress they caused to the woman.
One posted: "Earlier this evening a friend was approached by one of those stupid idiots dressed as a clown on Kinnoull Hill in Perth.
"Thankfully she is fine apart from getting a fright.
"It is such a stupid and quite a pathetic thing to do to try and scare people.
"Hopefully it is an isolated incident."
The "killer clown" craze started in the US where hundreds of incidents have now taken place across the country.
It has since become a global phenomenon and in recent weeks, it has swept across Britain, with no target seemingly off limits.
Everyone from children to the elderly has been targeted by masked individuals whose activities have horrified communities and put pressure on police resources.
Adding for the terror for many has been that some clowns have appeared armed, with reports of baseball bats, knives and even a chainsaw being wielded.
There is no indication that the "killer clown" spotted in Perth was armed or made any threats of violence.
An individual calling themselves the "Fintry Killer Clown" has been captured on camera chasing a car through the streets of Dundee.
The man – in freaky mask and with a shock of red hair and full costume – has even created a Facebook page to triumph their bizarre antics.
Superintendent David Duncan from Police Scotland said: "We have had a few sporadic reports of individuals dressed as clowns in some areas in Scotland.
"The reports which have been made to local police officers are being investigated and do not specifically involve threats or violence.
"However, any person seeking to cause distress and potential harm to anyone should be aware that police will take action.
"If anyone has any concerns they should report the matter to police."
Police Scotland can be contacted by calling 101.