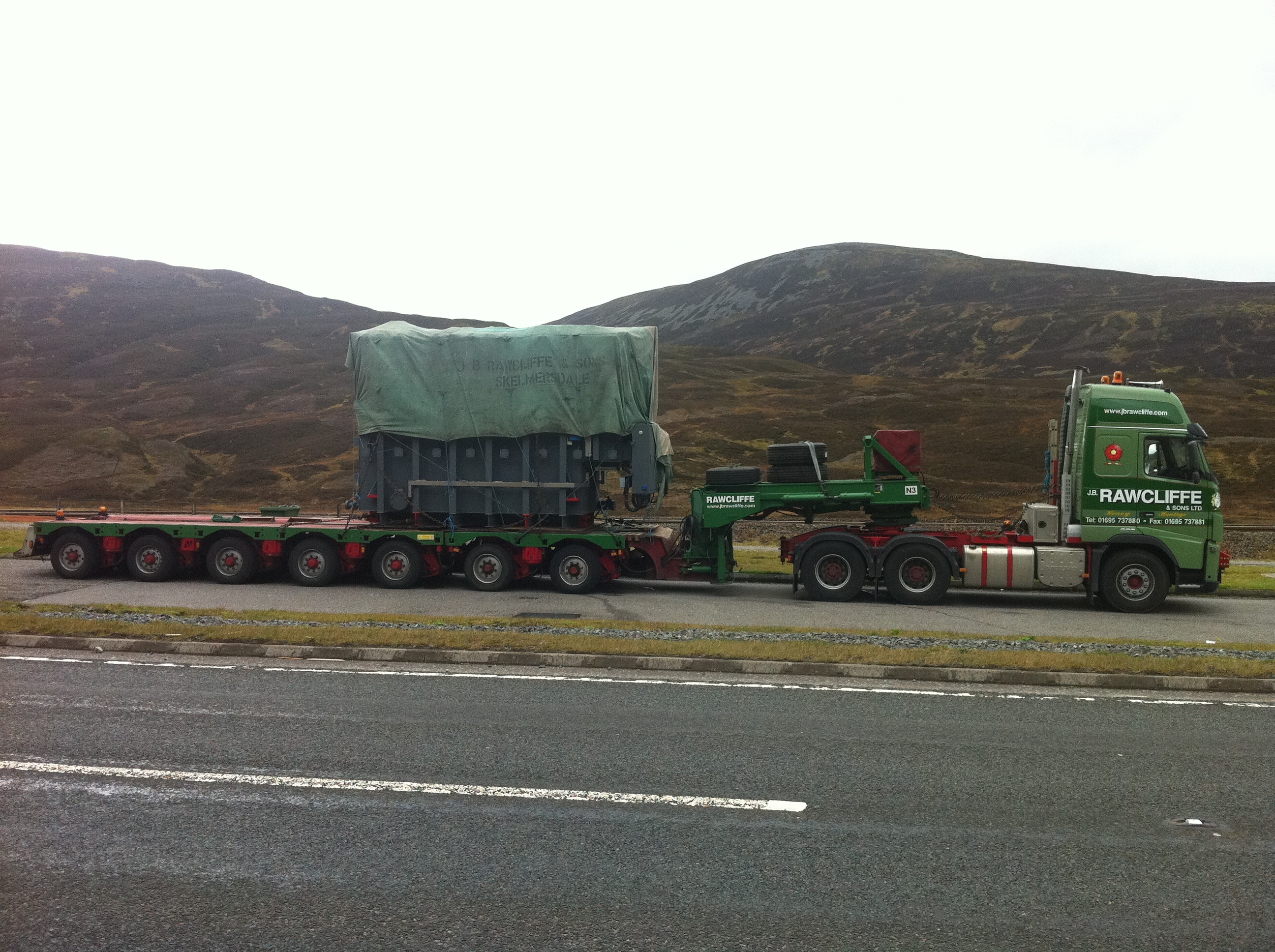 Motorists will be urged to seek alternative routes as a massive electricity transformer is transported by road through Highland Perthshire.
The 59 tonne grid transformer is being delivered to Scottish and Southern Electricity Networks' Rannoch Substation.
Bosses have scheduled the specialist delivery for the morning of Wednesday November 2 and have admitted there will be disruption on a number of roads.
The transportation is described as a "complex and timely operation" that will require to be undertaken under the guidance and supervision of Police Scotland.
SSE said its main propriety was to ensure the delivery of the transformer is made "safely and with minimum disruption".
Bosses have admitted that it will travel slowly, though its size is smaller than many of the transformers delivered during the construction of the Beauly to Denny line.
The transformer will begin its journey from Skelmersdale in Lancashire the previous day, arriving at Ballinluig before undertaking the final stage in its journey to the site the following morning.
The new transformer is part of an ongoing upgrade of Scottish and Southern Electricity Networks' Rannoch substation, located towards the western end of Loch Rannoch, alongside Rannoch Power Station.
The work is needed to enable a number of small hydro generation developments in the area to be connected and will also strengthen the local transmission network.
A spokesman for Scottish and Southern Electricity Networks said: "The new transformer will play an essential role in the renewal of our network, enabling growing volumes of electricity from renewable sources to be transported securely and efficiently to the people who need it.
"The delivery to the site has been carefully planned with our specialist contractor to ensure it can be completed as safely and smoothly as possible, with Police Scotland also providing an escort on the day.
"We aim to keep disruption to a minimum, but would like to thank local residents for their patience while this essential work takes place.
"We would encourage drivers to plan their journeys and consider alternative routes, where possible, to avoid any delay."
The transformer, which is being transported by the specialist haulier J B Rawcliffe and Sons using a large seven axle trailer to spread the weight of the cargo, will set out from Ballinluig at around 9.30am.
From there it will come off on to the A827 towards Aberfeldy before joining the B846 towards Kinloch Rannoch, arriving at the substation site at around 1pm.
If possible, motorists are advised to use alternative routes during the times stated.