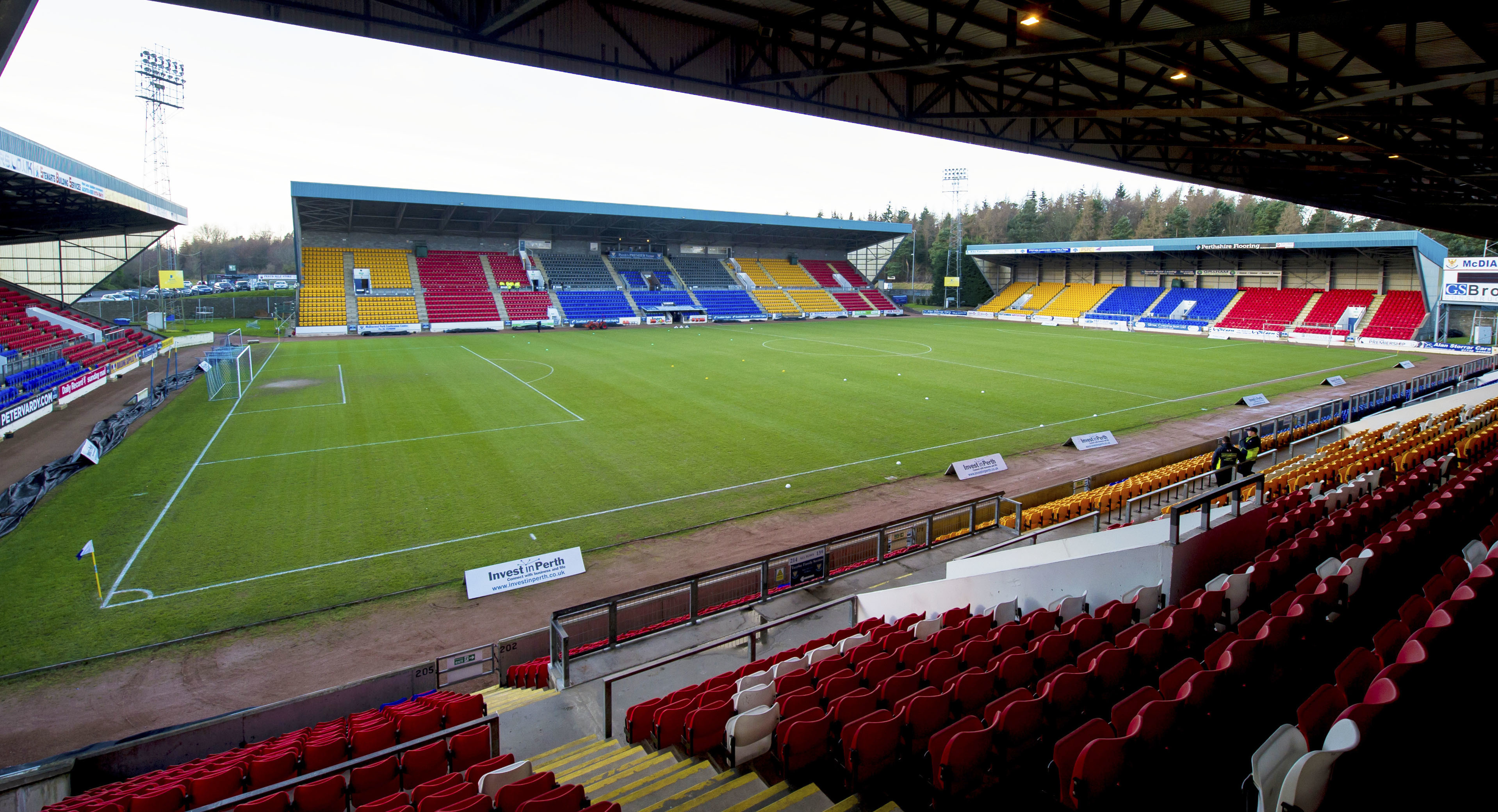 Frustrated football fans have reacted angrily after enduring lengthy delays trying to leave St Johnstone's McDiarmid Park.
The Perth club's supporters' liaison officer Beverley Mayer has been bombarded with calls of complaint and emails in the wake of Sunday's SPFL Tayside derby clash with Dundee.
But the decision to change long-standing arrangements designed to filter away fans' buses and vehicles onto the adjacent western bypass slip road was prompted after talks with senior officers within Police Scotland.
Given the hostile reaction to removing that option to exit stadium parking, club officials have expressed "serious concerns" over arrangements for the visit of Rangers on December 28, and other big crowd pullers looming in the New Year.
St Johnstone general manager Dave Ryan said: "We have received many complaints about lengthy delays in leaving the car park after Sunday's derby and it has generated concerns on social media.
"We share those concerns but this unfortunate situation is not of the club's making. For many, many years a post-match exit strategy has operated smoothly and successfully, designed to ferry visiting supporters directly onto the bypass and away from the city centre through a slip road gate opened and manned by police for 20 minutes or so after the game.
"There have never been any issues with this procedure that we have been made aware of. It was also adopted for 2014 Ryder Cup parking here.
"But at a recent pre-match meeting with senior police officers we were told this long-standing arrangement would end with immediate effect for the Kilmarnock game, and subsequent matches.
"It came as a bolt from the blue but we were informed the decision had been taken on 'health and safety grounds.'
"We were not given details of what had prompted concerns after all this time.
"There wasn't a large away fan base for the visit of Kilmarnock.
"But the Dundee match, which attracted 3646 for a lunchtime kick-off, was a different matter and instead of getting everyone away within 20 minutes, it took 45 minutes and more to clear the car park.
"We flagged up the enforced changes on our website and alerted Dundee FC.
"But we can understand the frustration of visiting fans and, of course, there was a serious knock-on impact on our own support as all the vehicles had to make for the two main Crieff Road exits.
"As a club we have concerns on several grounds. Our staff had to cope with fans getting agitated about delays in getting away after the match; we fear that supporters may opt to park away from the stadium, causing issues for our neighbours, including residents and other businesses; and that would also have implications for 999 services which use Newhouse Road and Crieff Road as key arteries.
"When clubs like Rangers and Celtic come to McDiarmid Park we anticipate up to 50 coaches and hundreds of cars being directed to an area of parking which historically offered a swift exit onto the bypass and up to Broxden.
"Rangers are at McDiarmid after Christmas, on a Wednesday evening. That is our main concern in the short-term but traditionally Celtic, Aberdeen, Hearts and the Dundee clubs also bring a big support.
"We fear there could be an issue with visiting supporters mixing needlessly with home fans after the match.
"It would be a drastic move, and a last resort, but we may have to consider closing the car park for the Rangers game on our own health and safety grounds.
"We have always enjoyed good and positive relations with the police and would like to think that the exit arrangements can be revisited in the wake of the issues raised by the derby match on Sunday."
A Police Scotland spokesman for Tayside Division said: "Police Scotland met with the football club a number of weeks ago to discuss the traffic management arrangements for post match dispersal.
"Due to the road safety risks associated with the utilisation of the emergency gate which opens directly on to a slip road for the A9 Trunk Road which is subject to the national speed limit, the decision was made to withdraw this as a means of egress for routine dispersals.
"Suitable advice and guidance was provided to the football club and we will continue to work with them in order to achieve a solution that minimises the impact on the fans and community. Road safety continues to be a priority for Police Scotland."