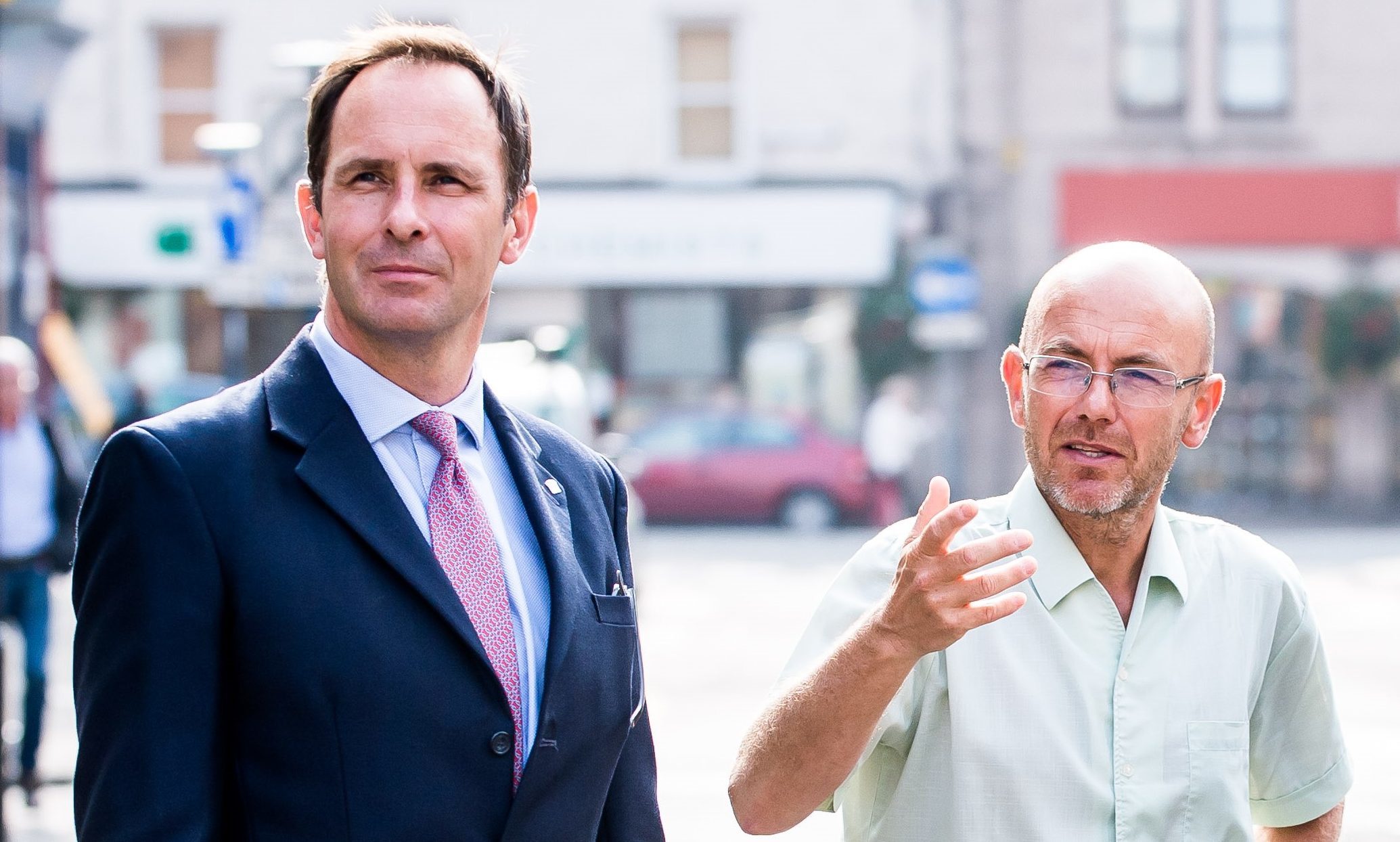 The taskforce leading an ambitious bid to transform Perth into one of Europe's "great small cities" is appealing for fresh blood.
The Perth City Development Board needs new recruits to progress its bold vision for the Fair City over the next 20 years.
The group is working with top designer Wayne Hemingway on its now-adopted Perth City Plan. The blueprint has been backed by council chiefs with a multi
-million-pledge for expenditure in infrastructure, education, business, leisure and culture.
The private-sector led board is now inviting people to submit nominations for new members.
Former McEwens of Perth boss John Bullough, who chairs the board, said: "The Perth City Plan represents the largest and most ambitious framework for delivery of growth and investment in Perth's history.
"The council has approved a £500 million budget to fund a large proportion of the investment required to deliver this vision and we are working closely with Dundee and Fife to deliver further funding through our bid for Tay Cities Deal finance to support and complement growth of the broader city region economy."
He said: "The board has worked closely with the council to design this ambitious new plan for Perth and it will be the board's job to challenge and guide the council in its delivery.
Mr Bullough said it was "an exciting time ahead for the board" which recently appointed Hemingway as a technical advisor to share his experience and guidance with the board to assist the city's growth.
"Like other progressive cities, Perth is seeking to harness talent and skills and build on existing economic and locational strengths to support growth and adapt to changing economic circumstances and technological innovation.
"The Perth City Plan has been business led and it is essential that we harness the fabulous talent within the city and surrounding area to help us deliver the Rennaissance that Perth and the surrounding area can support and so richly deserves."
He said the board was looking for "passionate members of local businesses" and representative bodies who were willing to participate, confront, entice and work in partnership with others.
"Here is an opportunity at a time of unparalleled investment, growth and change to be part of Perth's future," Mr Bullough said. "I urged all those that have sat at the sidelines, voicing their views, to get involved."
Nomination forms – available at www.pkc.gov.uk/smartgrowth –  must be filled in and submitted by close of play on Monday. Elections to the board will take place on November 15.