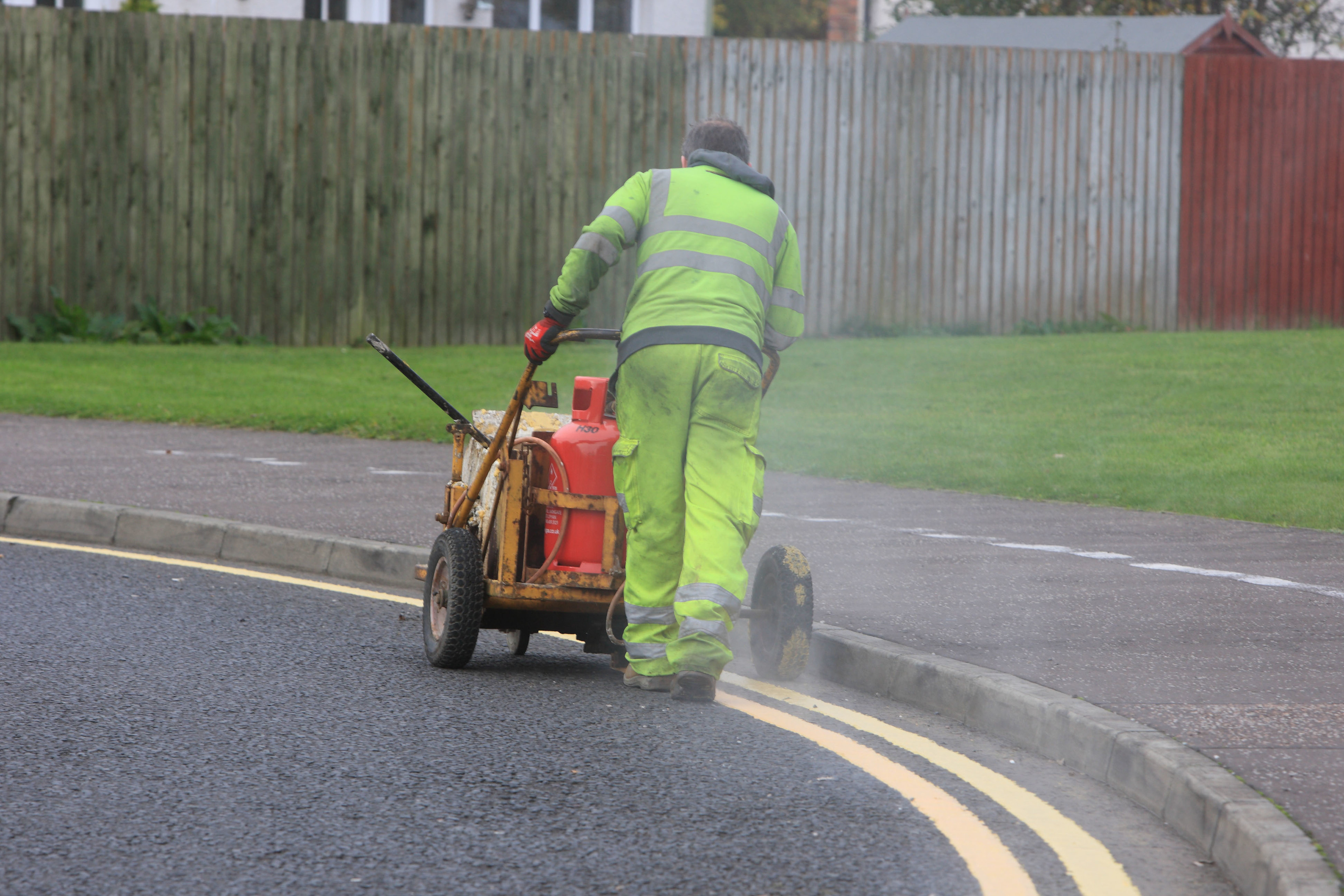 Traffic wardens launched a ticketing blitz at a problem parking hotspot in Perth hours after the council extended double yellow lines in the area.
Motorists have long complained about difficulty in travelling along Auld Bond Road due to cars indiscriminately parked in the area.
Some restrictions were introduced in 2013, but in June Perth and Kinross Council's enterprise and infrastructure committee voted to paint more lines, to bring an end to the problem. This was followed by a day of action by wardens.
However local councillor Dave Doogan, who has campaigned for years to get restrictions introduced, warned that steps need to be taken to avoid moving the problem elsewhere.
He said: "The situation at Auld Bond Road has long been a source of friction between commuters and the local community and I am dismayed at how long this problem has endured. Indiscriminate parking on Auld Bond Road and neighbouring streets causes real distress to residents and we should remain mindful of this at all times.
"Since representing this area in 2012 I immediately set about pursuing double yellow lines on an incremental basis and in so doing always deferred to the guidance and expertise of the council's roads engineers.
"This incremental double yellow line process continues and seeks to prevent the most dangerous parking and allow local people a safe route in and out of the community. We must however guard against pushing the problem onto neighbouring streets because as stakeholders we have a duty to solve this problem not move it elsewhere."
A spokesman for SSE, which is one of the businesses in the area, said they were taking steps to help reduce the problem.
He said: "Work on our link building is almost complete but during construction, equivalent car parking spaces have been created while work is underway.
"In addition, employees have been encouraged to car share, or travel on our free minibus service from Perth railway station as an alternative to parking on public roads."
A spokeswoman for Perth and Kinross Council said: "As agreed by Perth and Kinross Council's enterprise and infrastructure committee following repeated complaints about hazardous parking, double yellow lines were painted at Auld Bond Road in Perth.
"Enforcement action is being taken as a number of motorists have not heeded the restrictions. The restrictions apply from the double yellow lines to a boundary or building, therefore vehicles parked on the grass verge are also foul of the legislation.
"During the course of the day, until 4.30pm, seven tickets have been issued."