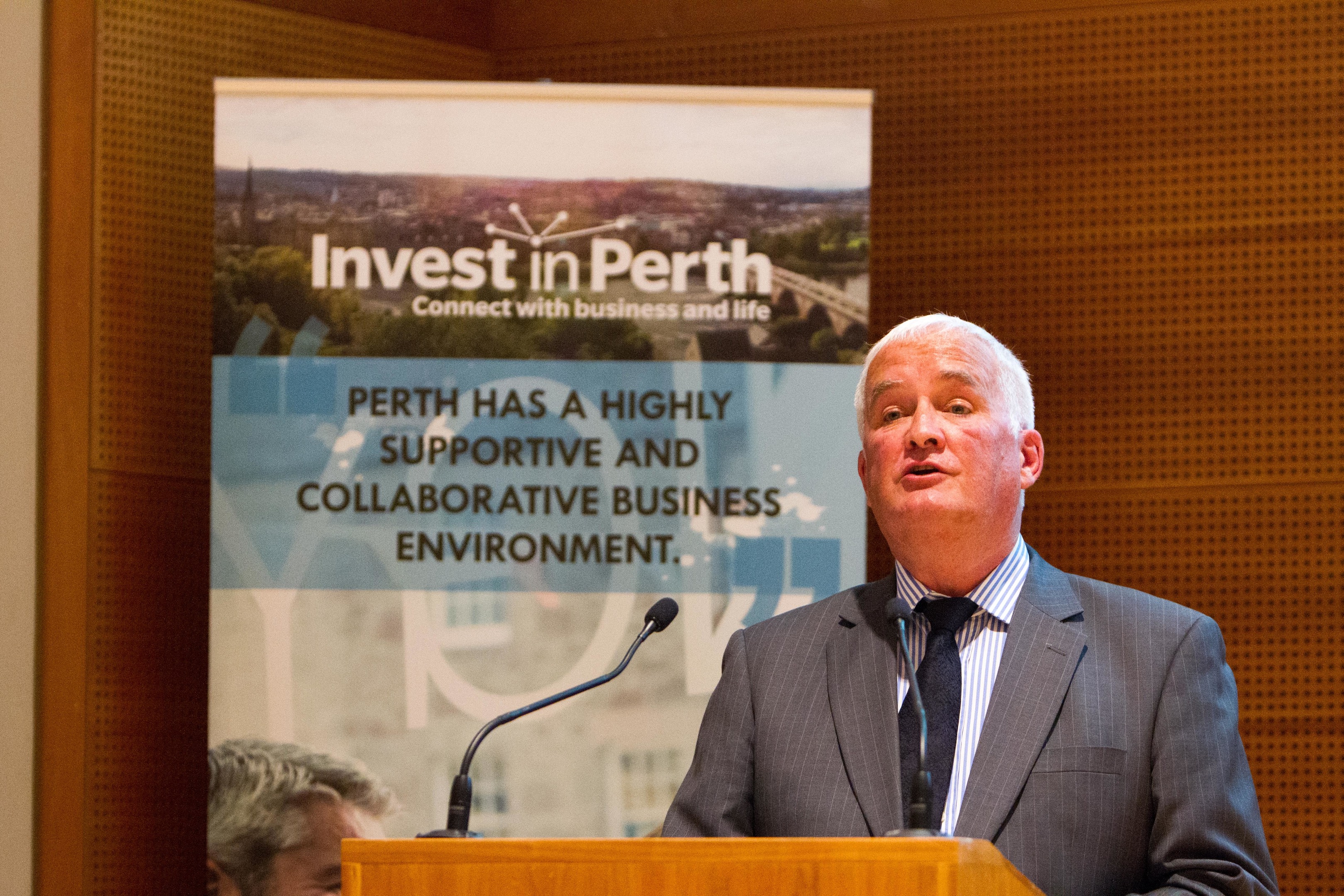 A leading councillor has claimed the choice of retail shops in Perth is improving despite statistics that suggest otherwise.
John Kellas, convenor of Perth and Kinross Council's enterprise and infrastructure committee, was reacting to figures produced by Price Waterhouse Coopers, which stated that 12 retailers in Perth have closed their doors permanently between January and July this year, with only eight new businesses opening up in their place.
While Mr Kellas admits there will always be setbacks he believes the local authority have a "positive programme of change" that will lead to benefits for retailers and shoppers alike.
"I think it is always wise not to look at any individual figure in isolation but look at the contributions that will secure a long-term benefit for Perth City and Perth and Kinross as a whole," he said.
"The council works closely with Perth Traders Association, which represents the city centre retail community, to continue to grow the support available to businesses within Perth city centre.
"Perth and Kinross Council is the only council in Scotland to have used the powers given to councils by the Scottish Government to provide rates relief support, and a budget of £600,000 of support has been created.
"This rates relief has been warmly welcomed by Perth Traders Association and other business groups such as the Perthshire Chamber of Commerce.
"The council have also committed to a programme of investment in improvements to the public realm.
"The current works in Perth's Mill Street and the newly completed public realm in the High Street are just part of this programme.
"It is great to see three new businesses opening alongside the new public realm at the bottom of the High Street.
"There has also been a commitment of £500,000 by the council for additional marketing of the city to drive footfall and encourage tourism and business conferencing to the city."
Criticism of some of these measures has come from several quarters but Mr Kellas claims "positive partnership working" will support Perth and its local economy.
"It should also be recognised that over £1.5 million is currently being invested into the refurbishment of the city's Canal Street car park to provide a better facility for shoppers and an additional 48 spaces have been created in the city centre following on from consultation with the business community," he added.
"In addition, evidence to date suggests that Perth is performing well in terms of vacancy rates.
"The city has low vacancy rates in its prime retail areas with only five vacant units in the whole of the High Street.
"Of these vacant units two are currently planned for redevelopment.
"The latest figures based on activity up to the end of September, show that during this period the same number of businesses opened as closed in Perth city centre."