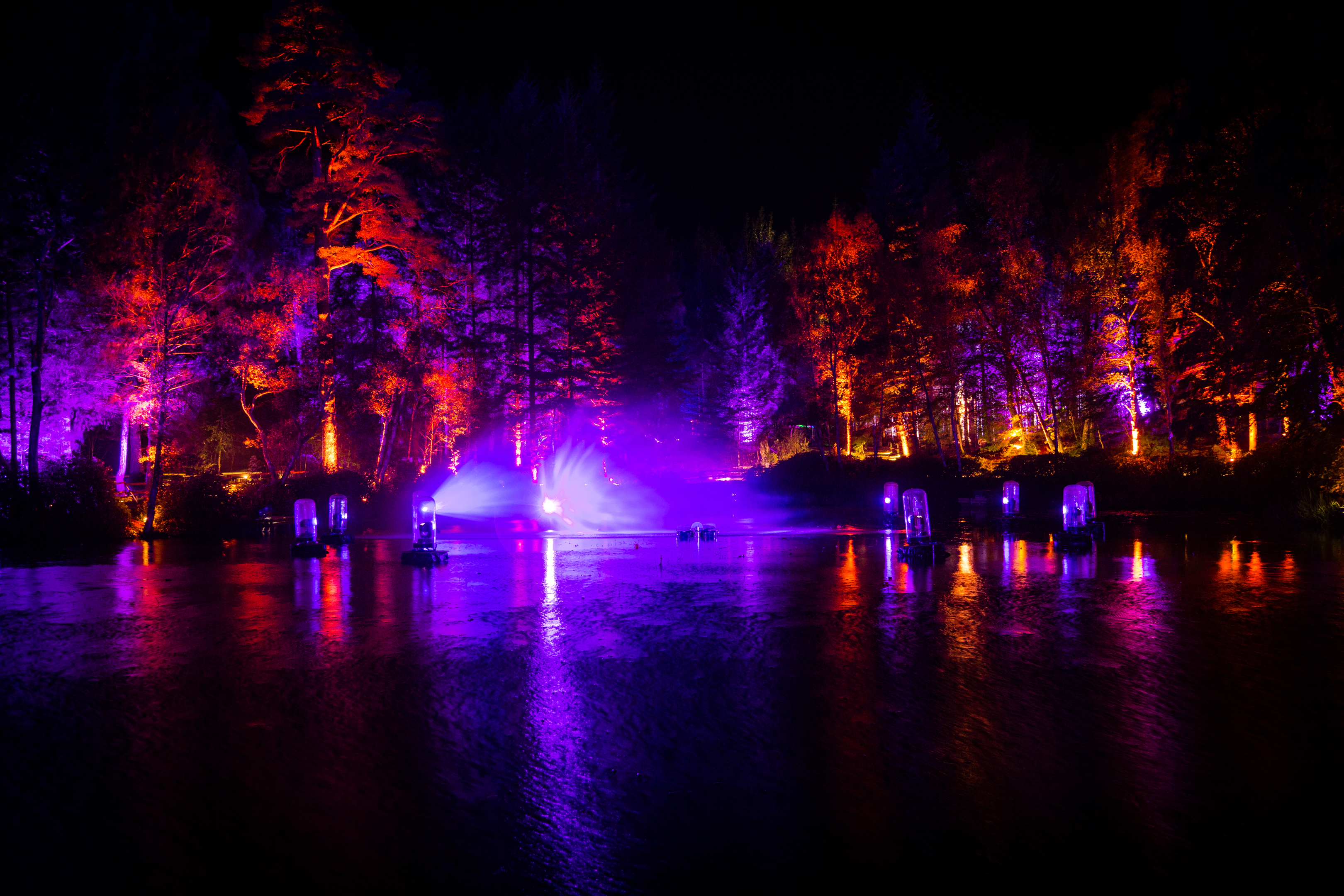 Ancient woodland that hosts the popular Enchanted Forest light show will not be affected by proposals for the dualling of the A9, the Economy Secretary has said.
Keith Brown made the pledge before a series of public exhibitions setting out the preferred routes for three more sections of the road, which is being upgraded to dual carriageway.
The displays include the preferred route for a stretch of more than four miles between Pitlochry and Killiecrankie, which passes by the site of the annual autumn event in Faskally Wood.
Mr Brown said: "The A9 dualling programme is one of the largest infrastructure projects in Scotland's history. One of the challenges of dualling the route is trying to fit the road through some of the country's most striking landscapes, including the Cairngorms National Park.
"On this stretch of the road our design consultants have worked hard to identify a route that avoids any impact on the area of ancient woodland in Faskally Wood, well-known as the home of the popular Enchanted Forest event that attracted over 70,000 visitors this year.
"The preferred route also avoids the need for a new structure over Loch Faskally and will lead to less disruption for road users during construction."
The Economy Secretary said the dualling is on target to be completed in 2025, with work on the first section between Kincraig and Dalraddy expected to be finished next summer.
He encouraged members of the public to take the opportunity to view and comment on the latest proposals, which will be on display in Pitlochry Town Hall on Wednesday and Thursday.
Further events are planned in the next few weeks for the sections between Tomatin and Moy and Glen Garry and Dalwhinnie.
Welcoming the decision, Deputy First Minister and Perthshire North MSP John Swinney said: "The Enchanted Forest is an excellent attraction that encourages tens of thousands of people to the area every year.
"The significant, positive effect that this event has on the local economy makes it entirely sensible, and practical, to avoid this area when dualling the A9.
"I am well aware that the local community – including business owners and other residents – were keen to see this outcome. I am delighted that they will be able to celebrate this result and that the Enchanted Forest event will be able to continue in its current home, for the foreseeable future."