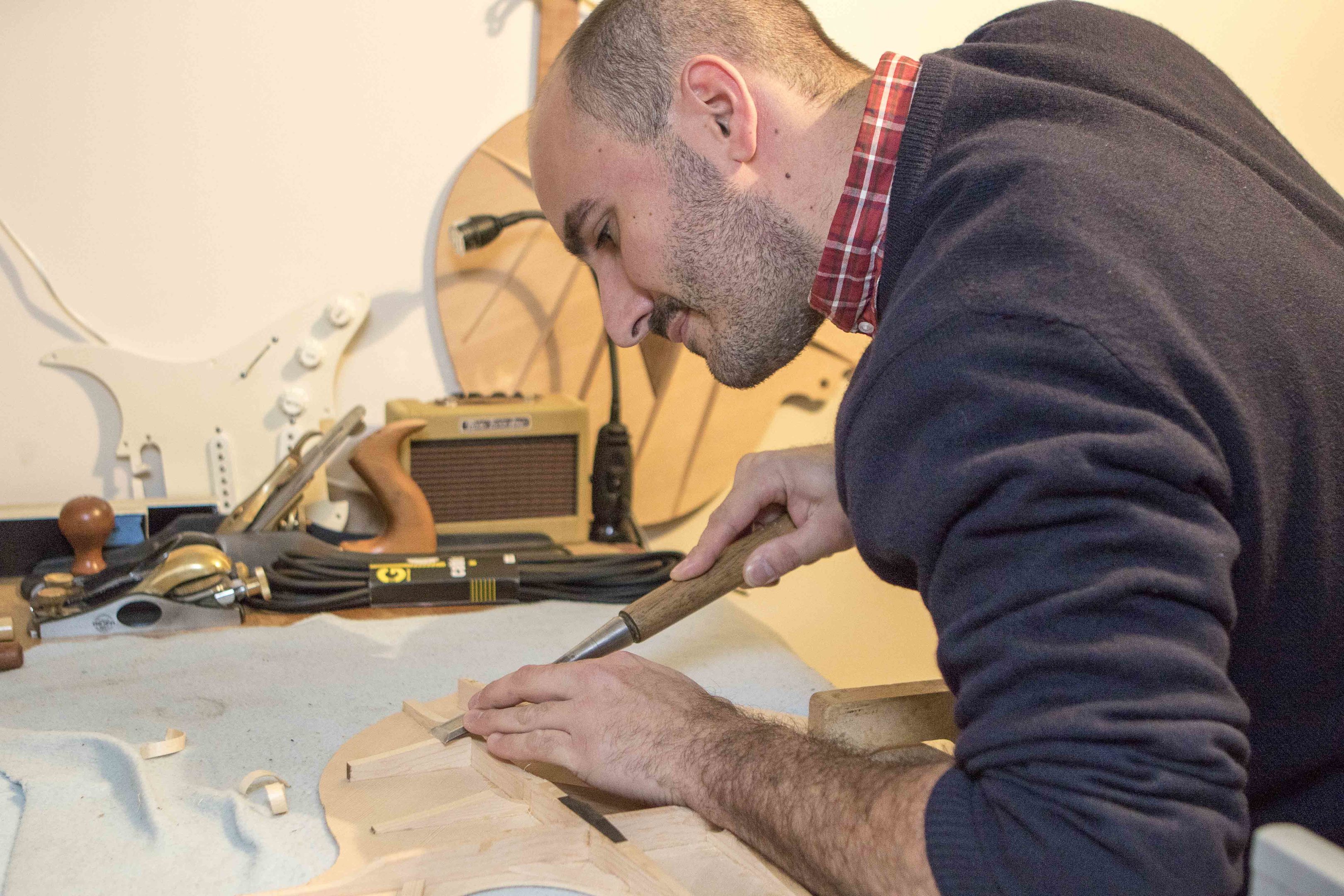 Frenchman Guillaume Benoit's lifelong love of stringed instruments and his talent for detailed workmanship have come together in perfect harmony
Like the strings of a guitar, the threads of life can sometimes come together to make the most perfect melody. And this is what happened to luthier Guillaume Benoit – he has finally been able to turn his lifelong passion for restoring guitars into a business.
Playing in bands as a youngster pushed him to strive for better sound quality from his guitars and that led to him dismantling his first electric guitar to try to improve it.
But a fledgling career in cabinet making took him away from his beloved music.
"When I was 16 I did a cabinet making course in Marseille although, looking back, my heart wasn't really in it," says Guillaume, 29, who moved to Aberfeldy just last year.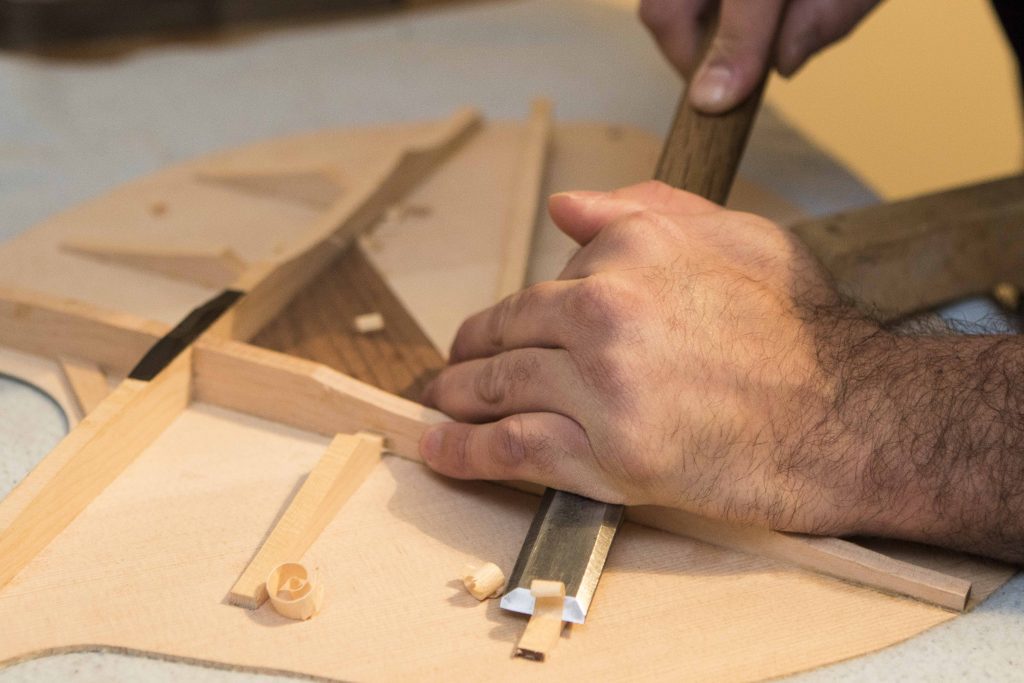 However, his talent for fine detailed work led to a placement in a prestigious restoration workshop in Florence.
"During this time I worked for the Palazzo Pitti, one of the most famous museums in the world, and this was when my passion for fine detail in marquetry inlays and gilding started," he says.
That same year he met a craftsman who made his own intricately-designed handmade guitars and invited Guillaume to take up a course in acoustic craftsmanship at college in Glasgow.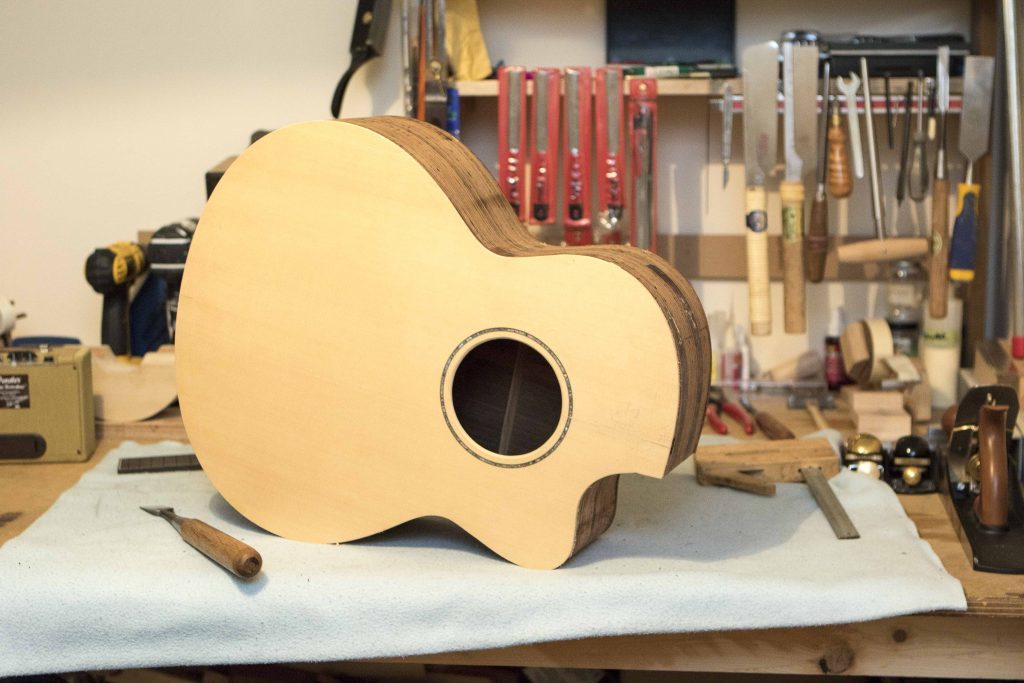 "With only few words of English, I went to Scotland where I received a very warm welcome," he says.
He went on to work for professional musical instrument makers in Scotland and Northern Ireland and last year he moved to Aberfeldy to set up his own business. His luthier skills – repairing and restoring strung instruments including guitars, ukuleles and mandolins – have hit the right note: he's in demand from professional musical instrument makers all over Scotland as well as private clients.
"An instrument is like a person and so every one is unique and needs different handling," he says.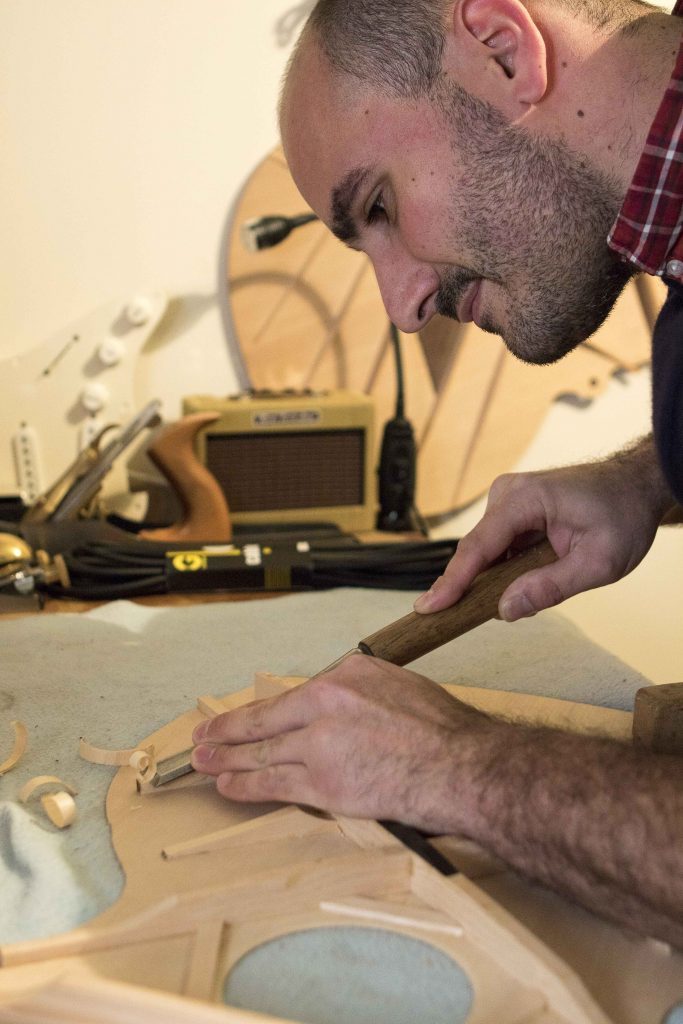 "I always compare he work to a crime investigation scenario. I start by gathering as much information as I can about the instrument, the maker, the year, the type of wood used, the type of glue used an so on. That is crucial before the restoration can start," he explains.
"One of the best moments for me is when I hand back an instrument that had been badly damaged to its owner and I know it will last for decades," he smiles.
He admits that repairing and restoring can be challenging.
"You're constantly trying your best to save original parts and restore the instrument to how it should be," he explains.
Often this means working out how it's been constructed, overcoming hurdles like replacing a type of wood that no longer exists, and ultimately even improving on the original instrument.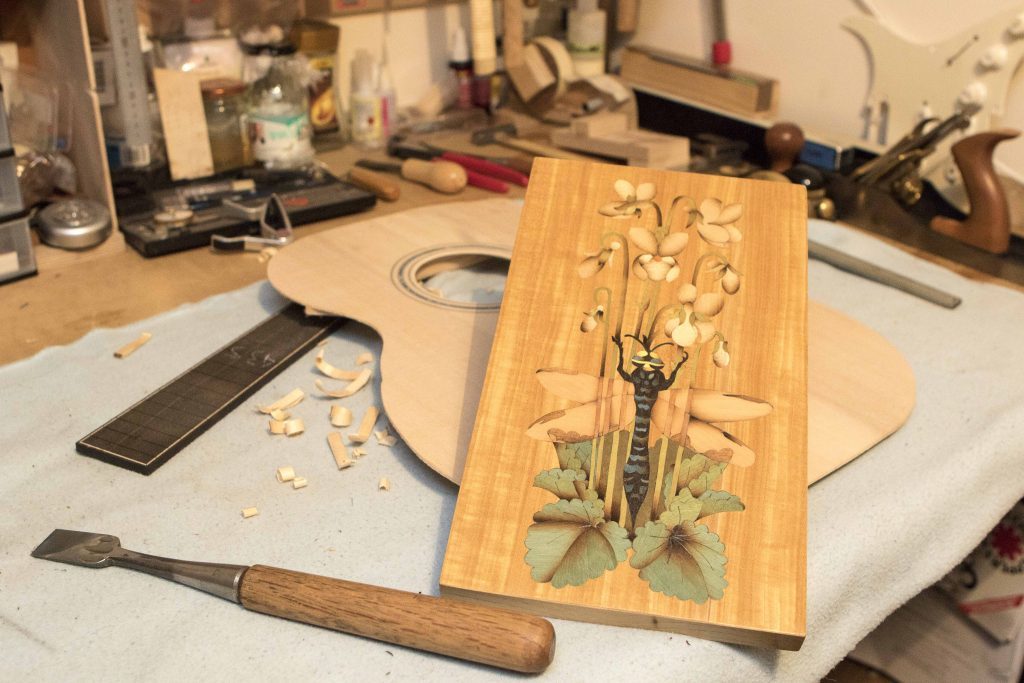 "I love the magic of seeing the maker's original craftsmanship, the way the instrument has been put together, the quality of the woodwork and the way the wood has been tailored to give a unique sound," he smiles.
One of his biggest triumphs was restoring an old instrument with a fascinating history.
"A lady called Diana Horsfall brought a Bavarian or German 19th Century parlour guitar to me," he explains.
"The guitar had been played for decades by a man in a music hall until one day he gave the guitar to a little girl who was in tears outside the music hall. The guitar then passed from owner to owner until it came to Diana.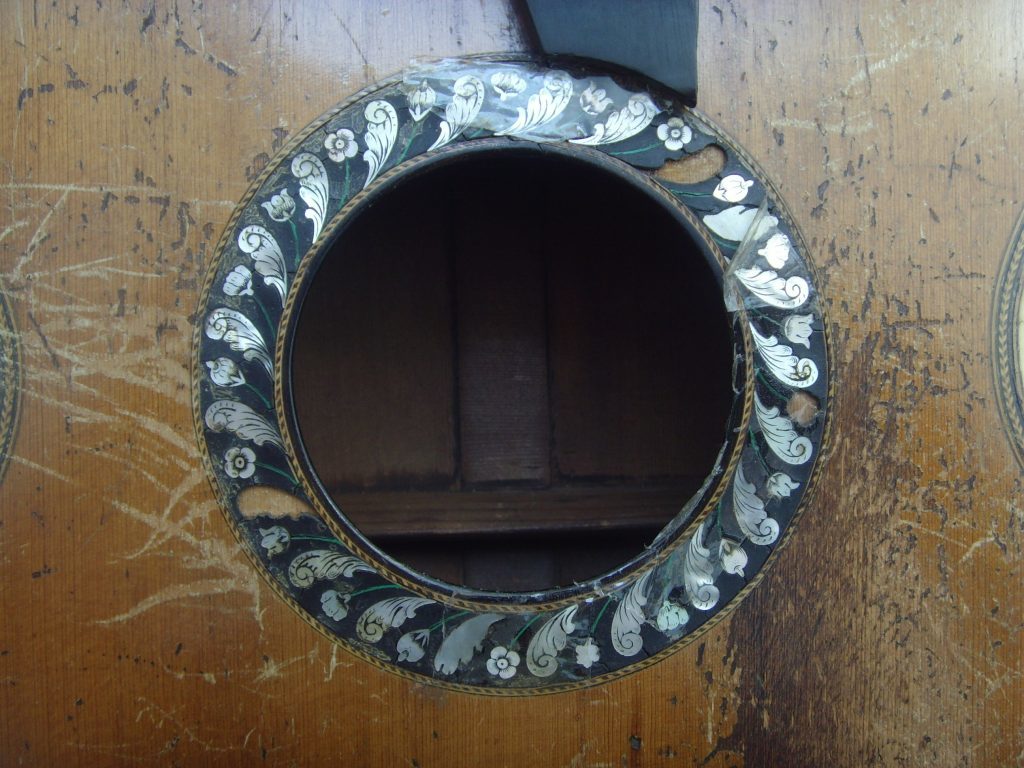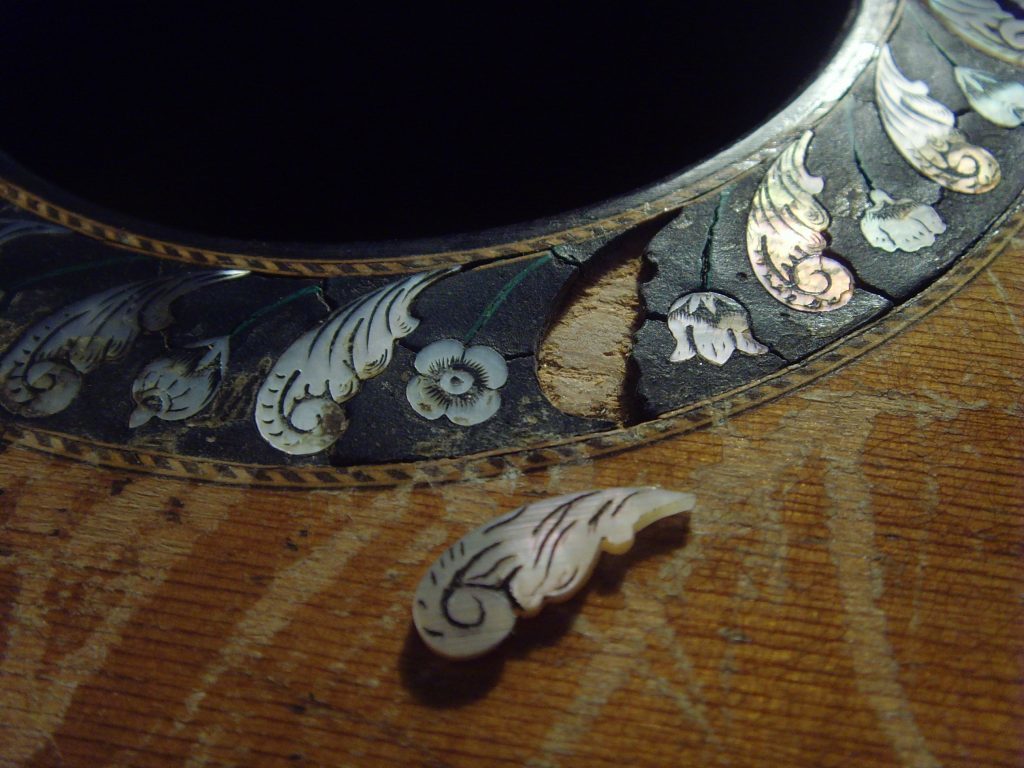 She had tried to get it fixed by other luthiers to no avail," continues Guillaume.
"I like to think she turned to me for my skills in marquetry, as the top of the guitar and its stunning rosette were seriously damaged."
The restoration took him over a month of meticulous intense work and often involved brainstorming with Diana.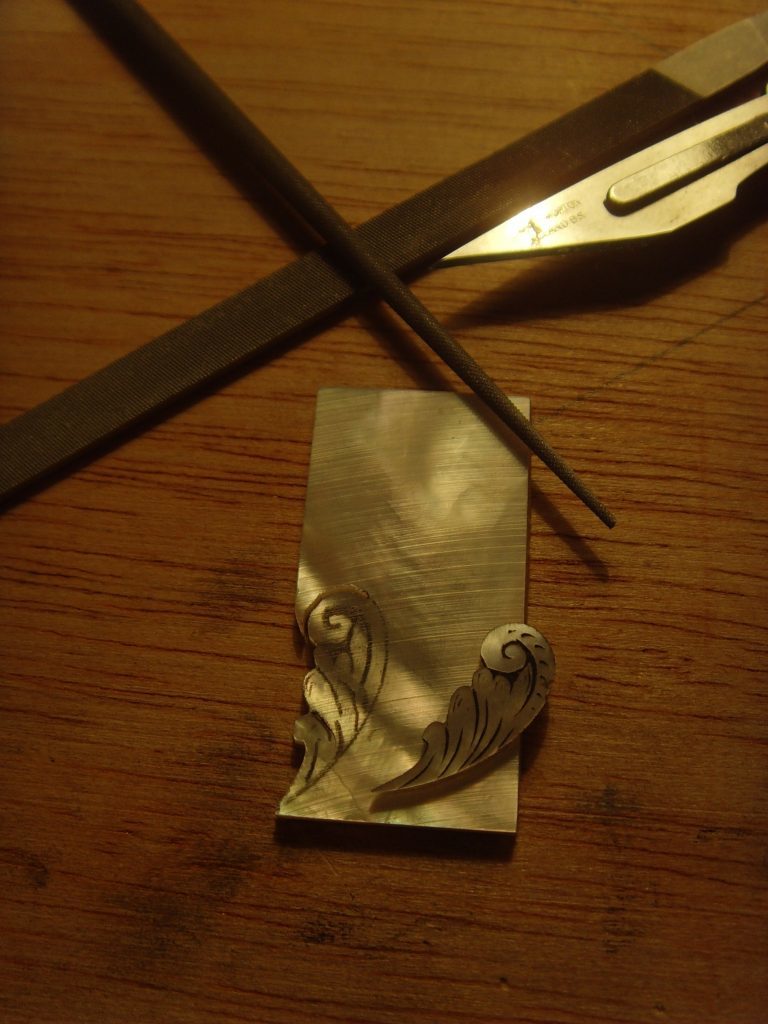 But the hard work was more than worth it.
"When the guitar spoke again after more than 70 years of silence, Diana was over the moon," he smiles.
Luthiersolutions.wordpress.com
benoitguitars@gmail.com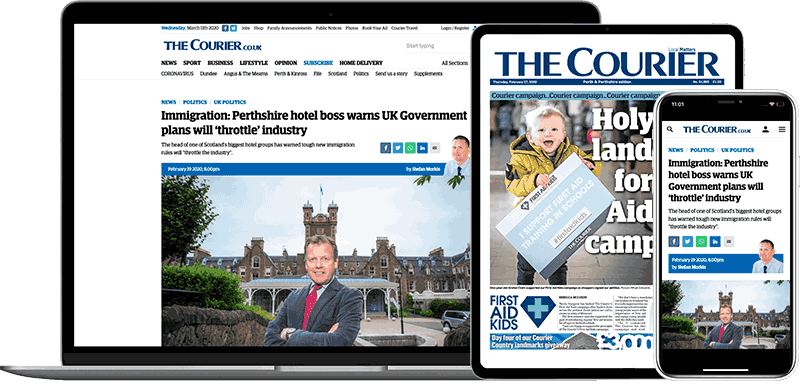 Help support quality local journalism … become a digital subscriber to The Courier
For as little as £5.99 a month you can access all of our content, including Premium articles.
Subscribe