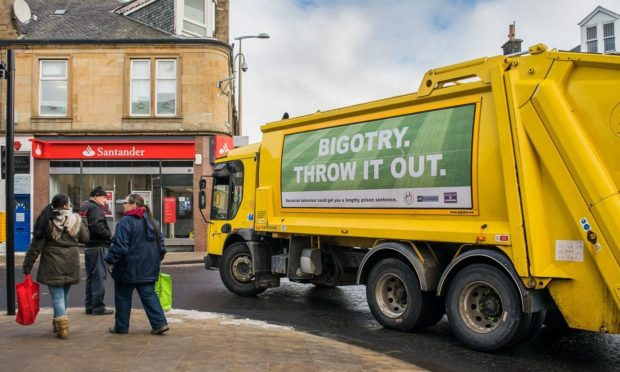 Enterprising council chiefs could start putting adverts on everything from bin lorries to bridges as part of a money-spinning sponsorship strategy.
Perth and Kinross Council is poised to launch a bid to make cash by selling advertising space on some of its assets.
The scheme, one of the first of its kind in Scotland, would offer businesses the chance to advertise outside schools and name council-owned parks and events.
If successful, the move could make the local authority around £50,000 a year, which would be used to offset the costs of vital public services.
Councillors will be asked to approve the scheme — part of a wider £1.3 million "transformation" plan — later this week.
A report to the strategic, policy and resources committee has set out how the plan could be rolled out across three phases.
The first stage will focus on selling advertising space on the side of refuse collection trucks.
The second phase will look at other assets including roundabouts, litter and dog bins and lighting columns.
Sponsorship boards at car parks, recycling centres and outside schools will also be considered. And businesses could also get a chance to sponsor some of the region's council-owned bridges.
A third phase will look at what are described by council officials as "more specialists assets" and ones that are potentially more sensitive. These include naming rights for events and locations, including greenspace areas and parks.
Companies could also sponsor the council's website and advertise on public wi-fi welcome pages.
The council's transformation manager Steve Homer said that initial attempts to sell advertising space on bin lorries had failed to attract a single bid.
"Unfortunately, around that time, the supplier which was the leading specialist for refuse vehicle advertising went into administration," he explained in a committee report.
The council has now struck a £50,000 deal with Harrogate-based Community Partners Ltd, which will work to secure agreements with companies. The firm has already started marketing sponsorship opportunities which could start generating income for the council early in the new year.
The council's policy on sponsorship and advertising states that any agreement between the local authority and a sponsor should be "mutually beneficial".
One of the guiding principals is: "The reputation and credibility of the council must not be damaged by making agreements with unsuitable third parties."
A list has been drawn up of ads which would be unacceptable including anything political, environmentally or socially controversial issues.
Tobacco products, porn sites, gambling and "loan advancers with punitive interest rates" are also banned.
A similar sponsorship scheme has already been adopted by council bosses in Edinburgh and some other regions across the UK.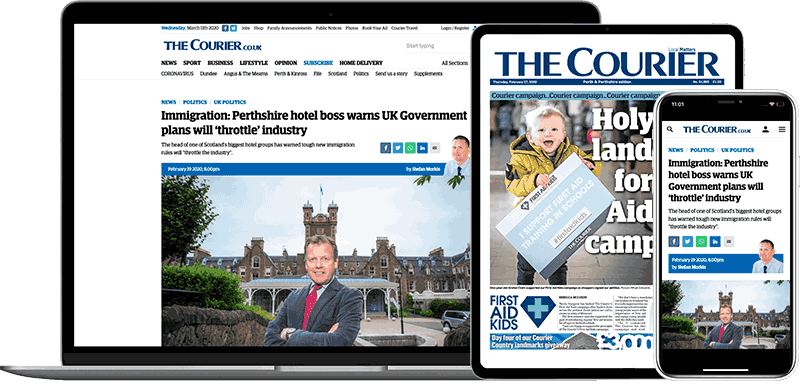 Help support quality local journalism … become a digital subscriber to The Courier
For as little as £5.99 a month you can access all of our content, including Premium articles.
Subscribe