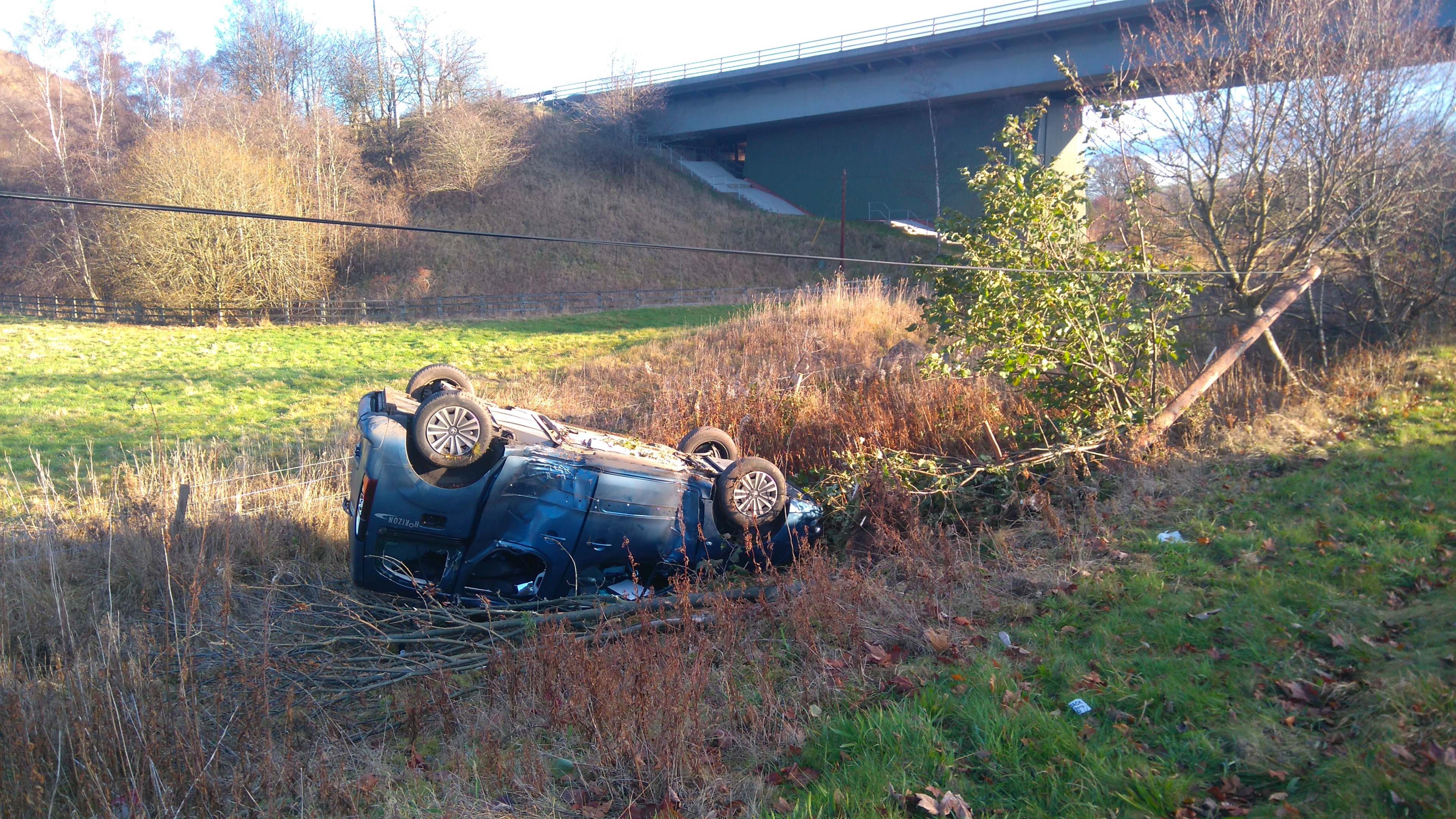 A car ploughed into a field and overturned on to its roof on the road which runs under the Friarton Bridge on Friday morning.
Officers from Police Scotland and the Scottish Ambulance Service attended the scene of the incident on the A90, on the carriageway travelling west toward Perth which runs under the bridge.
Police said only one car had been involved in the incident and a male had been taken to hospital.
It is understood the male driver was not seriously injured as a result of the collision, which happened around 11.30 am.
The car had smashed in to a telephone pillar during the course of the crash and an Openreach engineer was seen inspecting the wire shortly after.