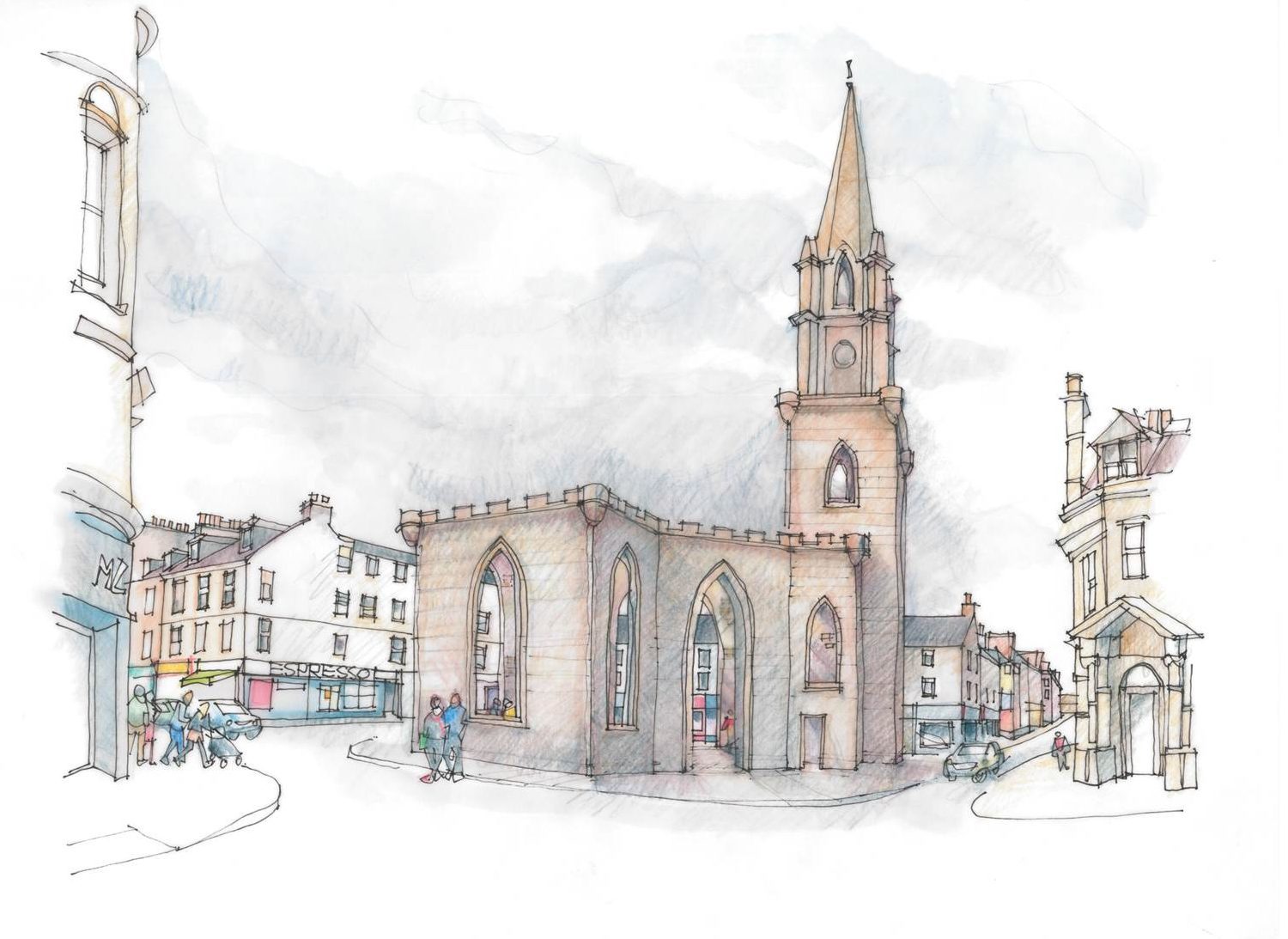 A dilapidated Perth church which has lain empty for more than 30 years is set to be transformed into a public space.
Under the proposals which were revealed on Monday, the council will purchase St Paul's Church at the top of the High Street before undertaking a £2 million development of the octagonal building.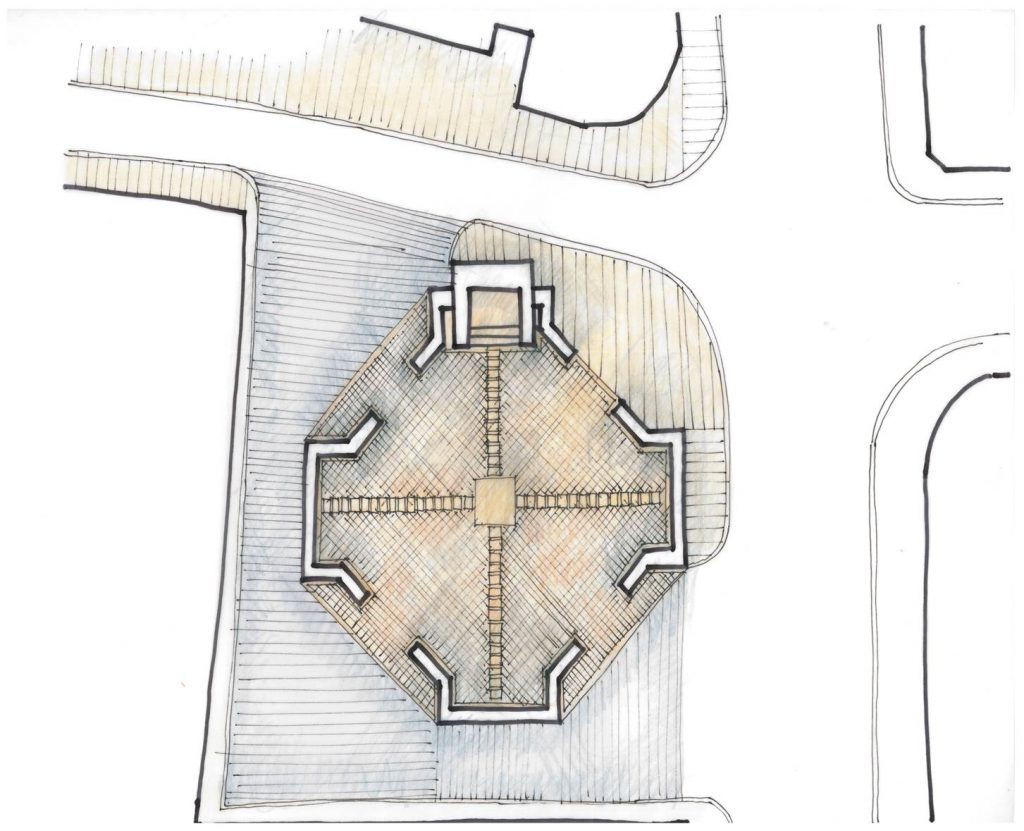 The roof of the church and windows would be removed, but the spire retained, opening up the building for public performances or gatherings.
The privately-owned Category B listed building is on the Buildings at Risk Register and the continued failure of any plans coming to fruition prompted the council's bid to purchase the building.
An offer – understood to be less than £50,000 – has been made to the current owner who has verbally accepted it.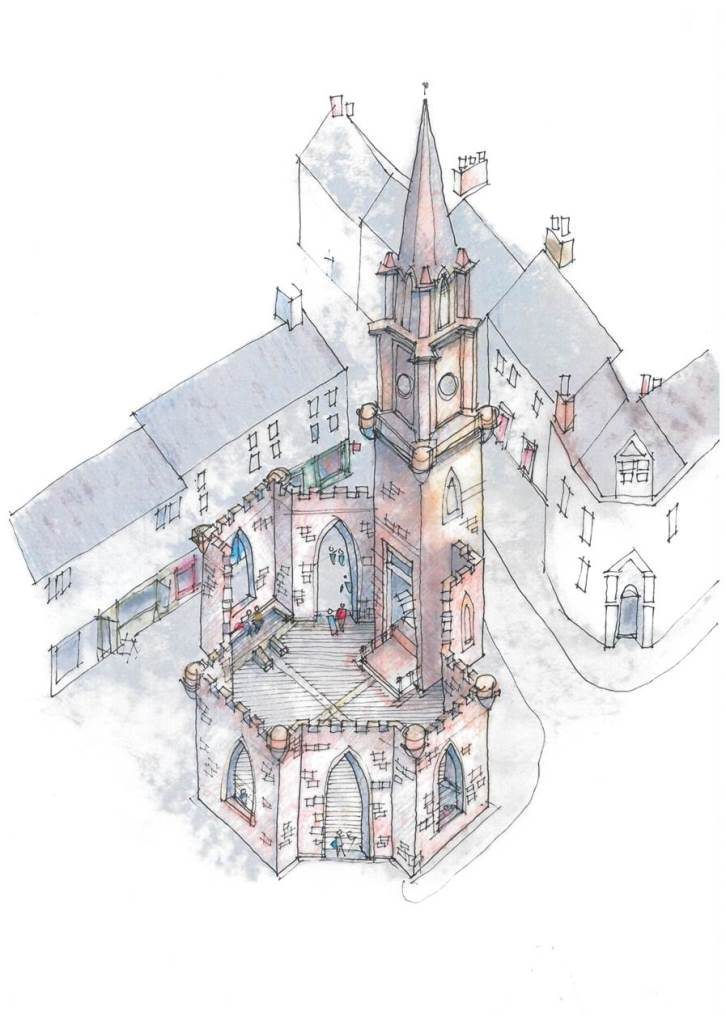 Councillor Ian Miller, leader of the council, said he was excited that a viable idea, which has the backing of Historic Environment Scotland, is now on the table.
"St Paul's Church has long been an unsightly feature of Perth's High Street," he said.
"Unfortunately it is clear that nobody else is coming up with a viable idea for its future. That is why it is so important that we consider a more 'out of the box' approach to St Paul's."
John Bullough, chair of Perth City Development Board, said: "This is a fantastic idea for the future of St Paul's Church.
"It is identified in the city plan as one of the buildings which need to be addressed to deliver on our vision for Perth as one of Europe's great small cities, and this will be a great way to bring it back into use in an economically sustainable way."
Designer Wayne Hemingway who is advising on the City of Culture 2021 bid said:  "St Paul's is a beautiful, evocative historic building surrounded by quirky, small, affordable shops and a hidden courtyard space."
Councillor Miller added that the plan would provide an outdoor space to cater for the "untapped potential for cultural tourism".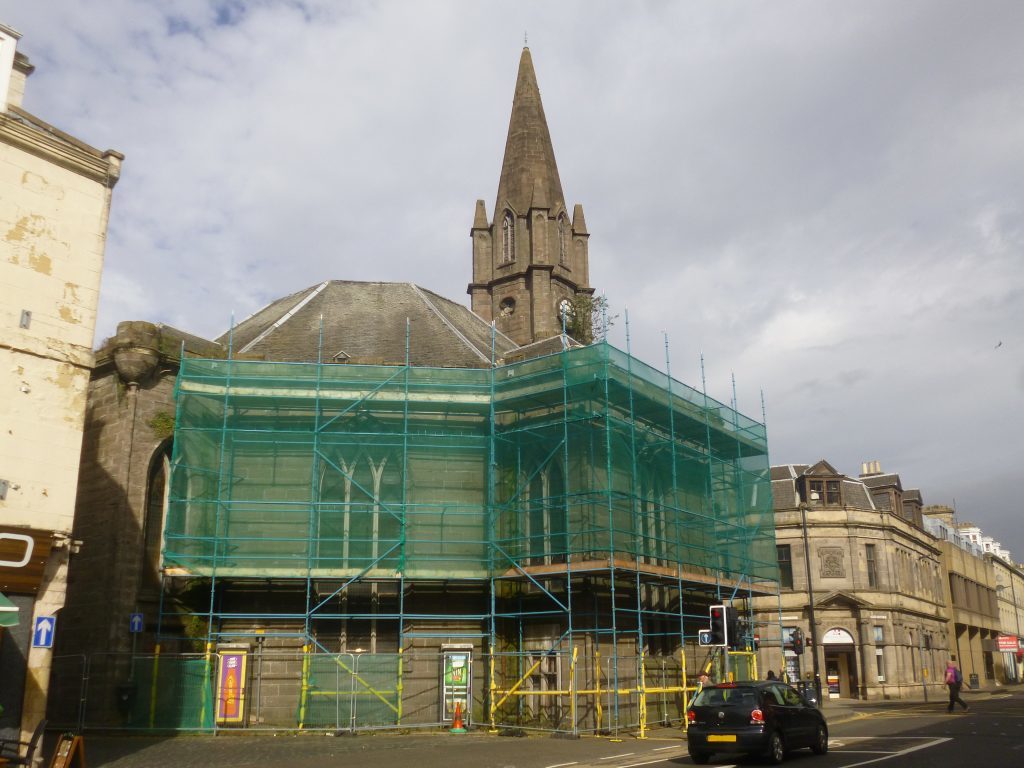 "This innovative solution to St Paul's Church will create a unique outdoor space for day-to-day use, as well as a potential venue for music, drama and arts events," he said.
"It is a sustainable solution, with minimal ongoing costs, which can be used by our creative communities, and will add to our portfolio of performance venues which can attract visitors into the region for the benefit of all."
Depute chief executive Jim Valentine told councillors that this course of action circumnavigated a costly compulsory order process and the £1.75m to £2.25m required for the work was already budgeted for.
City centre councillor Peter Barrett, who has been seeking a solution for years, backed the plan saying it secures the memory of the church and will "animate the west end of the High Street and I hope will be welcomed by local businesses".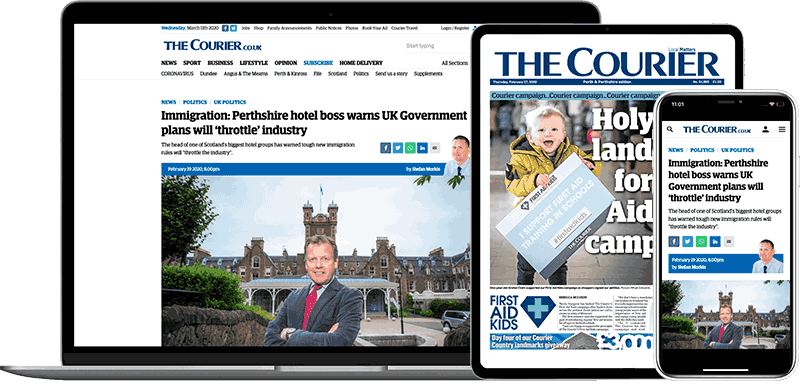 Help support quality local journalism … become a digital subscriber to The Courier
For as little as £5.99 a month you can access all of our content, including Premium articles.
Subscribe