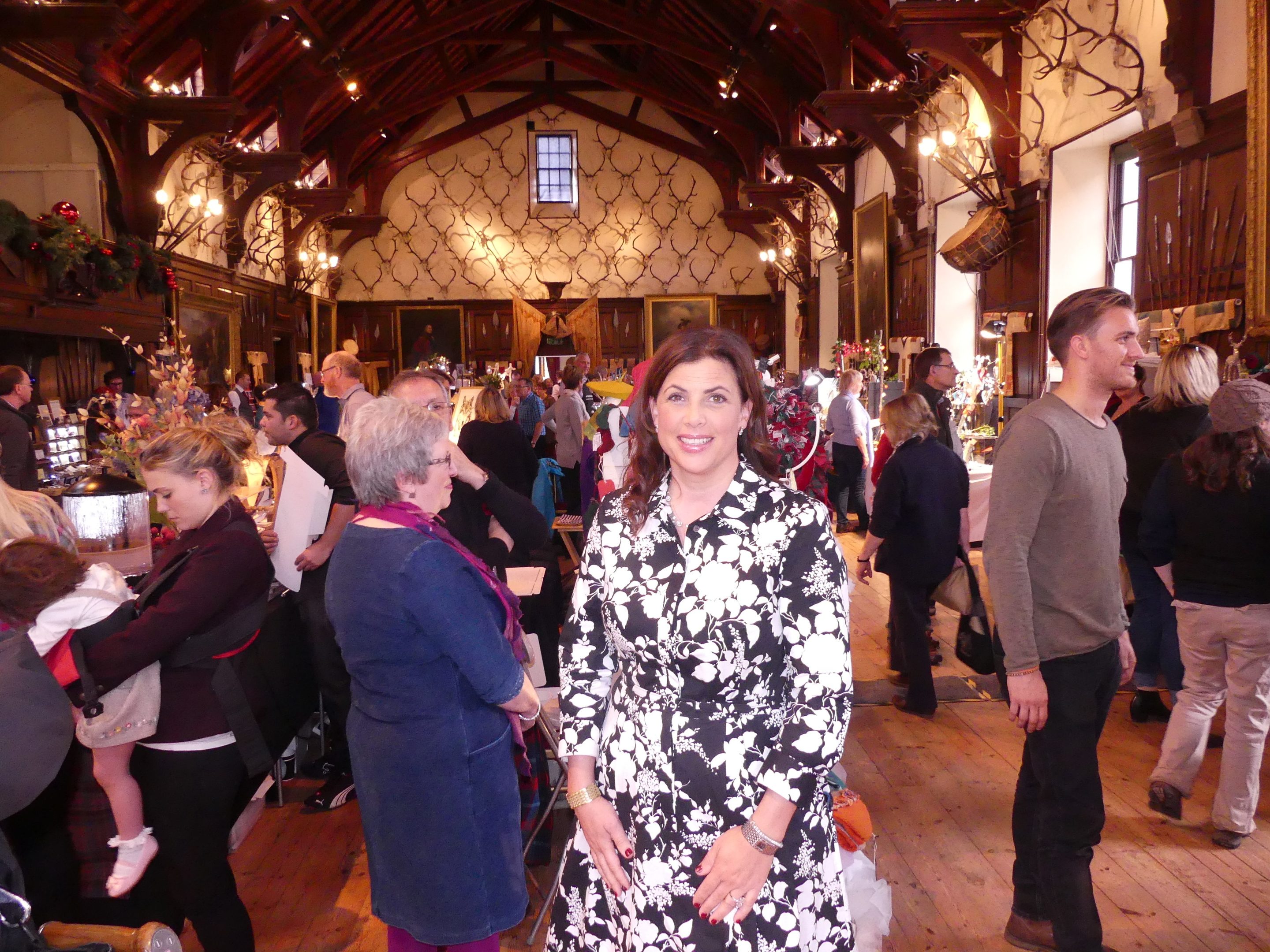 From a Highland festive fair to the work of Fife's local heroes, there's a contrasting night of television ahead for Courier readers tonight.
As previously reported in The Courier, Kirsty Allsopp took a tour of Blair Castle as part of 'Kirstie's Handmade Christmas' last month. The results can be seen at 8pm on Channel 4.
Shooting took place in November, with around 20 crew members making their way to the castle for a two-day sojourn.
Blair Castle's Scott Robertson said: "We were absolutely delighted to be told we were being selected as a location for this popular TV programme.
"Christmas is a big event for us here at the castle, so we hope it comes across well in the final edit just how lovely and Christmassy the castle looks."
The Perthshire estate was also recently featured in a James Bond themed episode of Auto Trader's online show.
Following directly on from 'Kirstie's Handmade Christmas' over on BBC1 Scotland is the considerably less festive 'The Council', which focuses on the varied efforts of Fife Council staff from various departments.
"Councils across Scotland are facing punishing budget cuts, but with higher demand than ever for public services, the pressure on local authorities has never been greater," says the BBC.
"From educating our children to caring for our elderly and protecting the vulnerable, this series follows the council staff on the front-line.
"JP works with deprived communities in Glenrothes and having secured a £10,000 grant from the council, he wants the community to decide how to spend the money.
"Housing officer Karen is shocked to discover what a family has left behind when they moved out of their house in Collydean. And in Methil, Diane needs to find a new house for 60-year-old Motörhead fan Davey, who hasn't been able to leave his home for over a year."