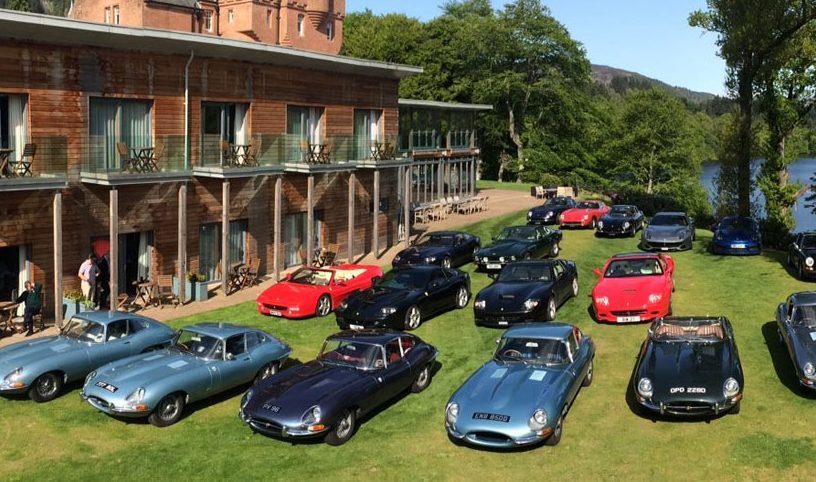 Perthshire is to host one of Scotland's most prestigious classic car gatherings which has its roots in the very earliest days of motoring.
The Rotary Club of Blairgowrie is taking over the annual Drive It Day which has been organised for the past 10 years by Strathendrick Rotarians.
Drive It Day dates back to April 1900 when 64 cars left London for a 1000-mile return run to northern Scotland to prove the reliability of the then "new" motor car.
Next year's 120-mile fundraising event  on April 23 2017 will attract dozens of classic cars from throughout Scotland and further afield — and raise thousands of pounds for charities as it has in the past decade.
For next year's event entry numbers will be set provisionally at 65 cars. Successful applicants will receive a form to seek sponsorship from friends and colleagues, while local and regional firms have been approached to fund aspects of the Drive It Day.
The Sunday event starts at Blairgowrie Golf Club before heading to Fonab Castle Hotel at Pitlochry, takes in Glen Quaich and ends with a high tea and prize-giving at Crieff Hydro. All money raised is going to two charities, Cancer Research and CHAS.
Colin Stewart, who heads the organising committee, said: "We are putting a great effort into this and have high hopes we will continue the fine tradition established by Strathendrick.
"The event will bring some of the UK's finest classic cars to Blairgowrie and the route through the town and Perthshire means many local people will see the rare and historic cars taking part."
Joe Norman, of Strathendrick added: "We are delighted Blairgowrie Rotarians are taking over the event and are confident they will maintain, and indeed build on, its successful record."
More details and applications forms are available on the Rotary Club's Drive It Day website, www.blairgowrieclassiccartour.co.uk.
Several local firms have agreed to sponsor aspects of the event but sponsorship packages are still available. For information, contact Colin Stewart on 07971 159014 or blairgowrieclassiccartour@outlook.com.
The main sponsor is Graham Environmental Services, Blairgowrie, and the organisers say they are grateful to the other companies  and private individuals for his sponsorship.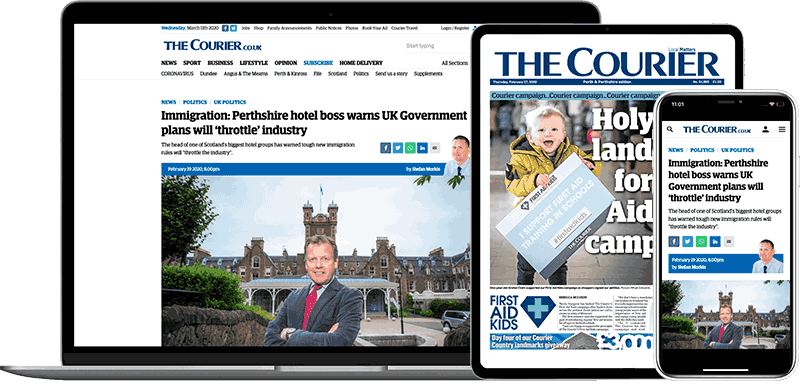 Help support quality local journalism … become a digital subscriber to The Courier
For as little as £5.99 a month you can access all of our content, including Premium articles.
Subscribe