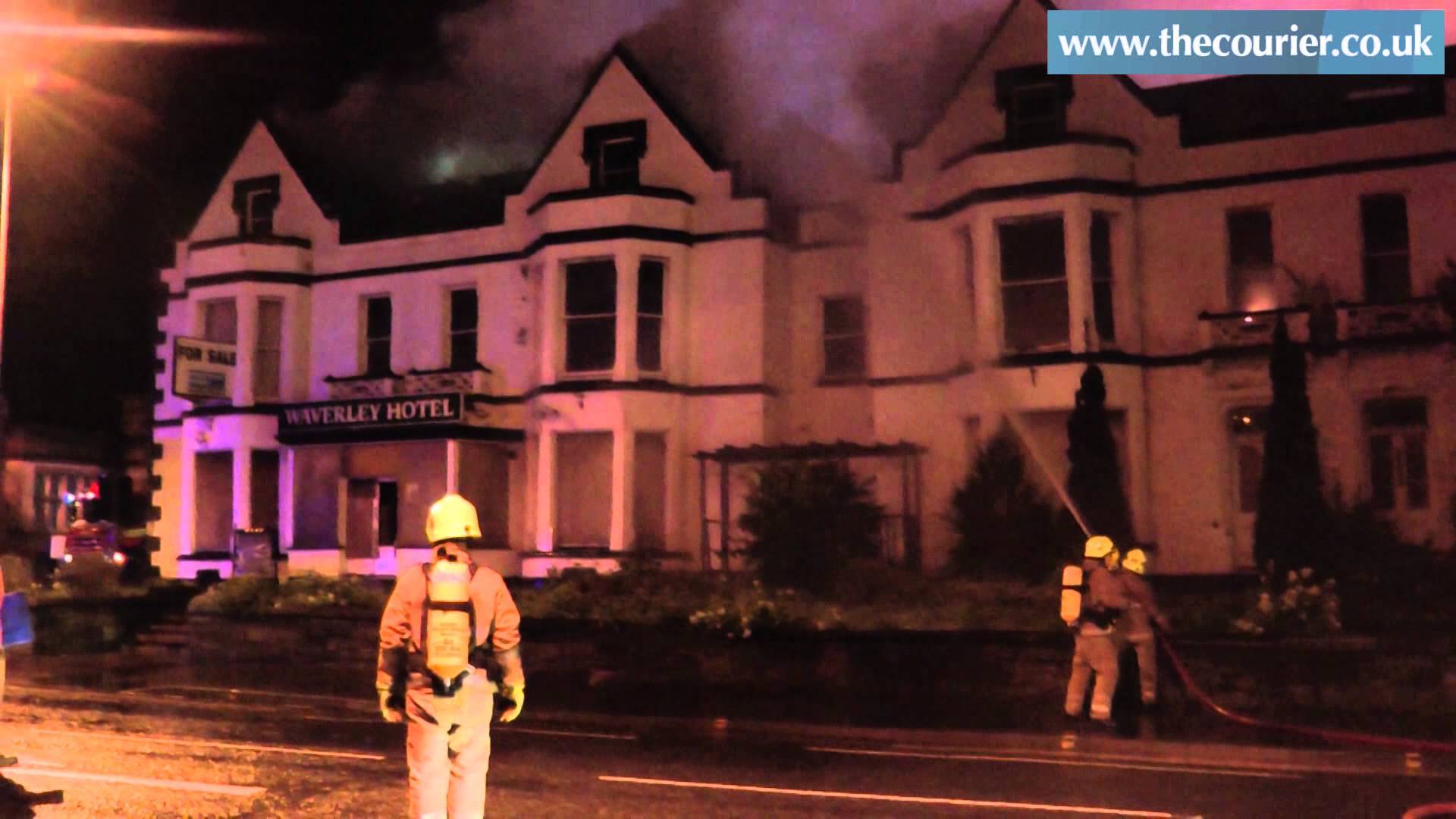 Two young men will go on trial in the New Year accused of torching a hotel owned by Stagecoach tycoon Ann Gloag.
The Waverley Hotel was gutted by fire in November 2015 after a blaze broke out in a second floor bedroom.
Fire crews from across Tayside battled for hours to extinguish the blaze but it left the listed building so badly damaged it will be partially demolished.
Prosecutors believe James McCrory and Liam Gall were responsible for starting the fire, though each denies that charge.
At Perth Sheriff Court solicitors representing the pair had called – unsuccessfully – for their trial to be delayed to allow for more time to put together their defence.
Pictures taken by Police Scotland scenes-of-crime officers chronicle the devastation wrought on the hotel.
The pair's agents, however, sought permission for an independent fire expert to undertake a site visit and probe inside the building.
Depute Fiscal John Malpass confirmed the Waverley had been assessed as safe to enter, despite the damage it has suffered.
He was unwilling to vouch for the safety of the pair's expert, however, and it is understood they may have to sign a waiver before exploring its charred interior.
While that takes place, Sheriff Lindsay Foulis said the case would continue to trial, with the two accused next to appear on January 9, 2017.
Gall, 18, of Ancrum Road in Dundee and McCrory, 19, of Greyfriars Hostel in Perth, each deny being responsible for the fire.
They deny that on November 17, 2015, at the Waverley Hotel in York Place, Perth, they wilfully set fire to pieces of paper, furniture and other flammable material in a second floor room, resulting in a fire that damaged the hotel and its contents.
The pair also deny an alternative charge alleging they culpably and recklessly set fire to pieces of paper, furniture and other flammable items within a second floor room, causing a fire that destroyed the hotel and its contents.
Ms Gloag bought the former hotel in 2011 and is hoping to develop the site into a gym and church hall for the neighbouring Trinity Church of the Nazarene.
The building was most recently used as homeless accommodation but has been closed since 2011 and had fallen into disrepair.
Plans to demolish the hotel, prior to the fire, had been rebuffed by planners.