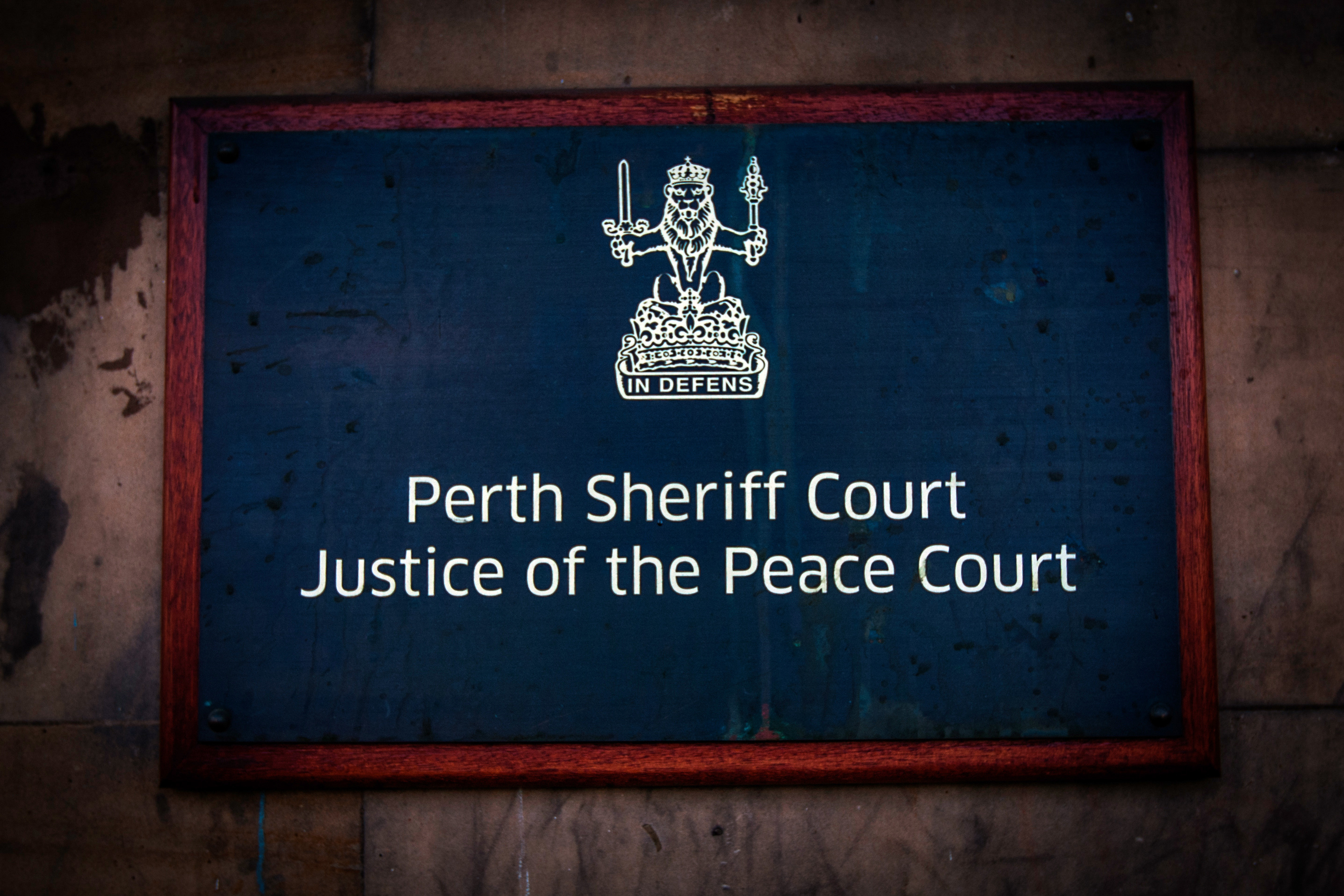 A career housebreaker was commissioned to steal firearms to order from a remote country house in Perthshire.
The crime descended into farce, however, when Andrew Young's getaway driver left him stranded in a country lane with his ill-gotten gains.
In a panic, the 52-year-old father of two stashed two shotguns, valued at £2,700, in a golf bag and hid it in a derelict nearby building before trudging off into the night on a 13 mile trek back to Perth.
Police officers were swiftly on his trail, however, as it emerged he had left fingerprint evidence all over the crime scene, on the stolen guns and on the golf bag.
With little hope of arguing his innocence, Young pleaded guilty to the theft at Perth Sheriff Court and was jailed for 34 months
During his sentencing it was revealed he was to have been paid just £300 for the botched October raid.
Prosecutors told the court Young had made a night-time visit to the house, which was in "an isolated country location", and had forced entry through a rear door.
He then made his way to a bedroom where he opened a locked cabinet and removed the two high-value shotguns.
Police officers subsequently noted that he had left behind a further five shotguns, three rifles, an air rifle and two sound moderators (silencers).
His task complete, Young made his way back out of the house, only to find that the associate who had dropped him off – and apparently commissioned him for the job – was nowhere to be seen.
He concealed the weighty guns in the golf bag and hid it in a derelict building a short distance away from the house.
The bungling burglar then began the 13-mile walk back to his home in Perth without the guns and without payment.
Young already had more than 20 previous convictions for housebreaking and numerous others for crimes of dishonesty at the time.
His DNA and fingerprints were therefore "in the system", which proved useful to police officers who were swiftly able to identify him as the chief suspect.
Solicitor Cliff Culley accepted his client's break-in had been "unsophisticated" and was something he wholeheartedly regretted.
He also told the court that his clients's walk home had "taken him some considerable time".
"Mr Young obviously never saw any money for all his efforts," Mr Culley added.
"He is currently on methadone but at the time he was using illicit drugs and needed money to support that habit."
Young, of St Catherine's Road in Perth, admitted breaking in to a house near Crieff on October 4 this year and forcing open a locked cabinet to steal two shotguns.
He also admitted stealing a streaming stick and two bluetooth speakers from Tesco in the city's Edinburgh Road on October 17.
Sheriff Lindsay Foulis sentenced him to 30 months behind bars for the robbery and added four months for the shoplifting offence.