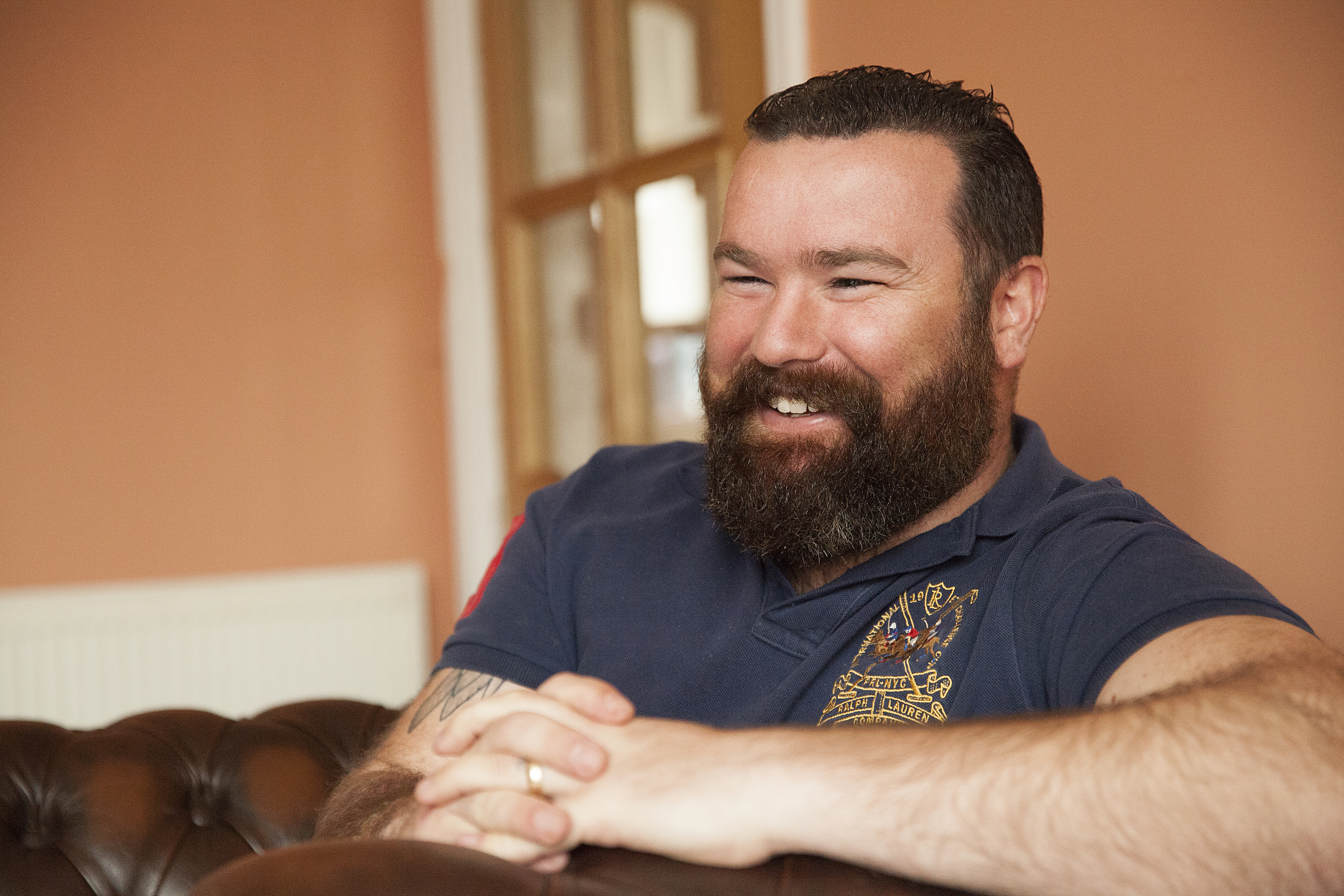 A former serviceman who has been left both partially sighted and deaf after being bombed in Afghanistan is urging people to take part in 'Scotland's largest outdoors endurance walking event.'
Stewart Harris, this year's ambassador for the Cateran Yomp, served with 1st Battalion The Welsh Guards, and is calling for individuals to take on the challenge, which returns to Perthshire and Angus in June.
Those looking to shake off 2016 and work toward improving their fitness in 2017 can now sign up to take part by hiking 54, 36.5 or 22 miles in just 24 hours.
Last year's Cateran Yomp attracted 1054 determined trekkers and raised a total of £550,000 for ABF The Soldiers' Charity. And over six years the event has raised £2.35 million and grown to become Scotland's largest endurance fundraising event.
Mr Harris has received support from ABF The Soldiers' Charity and is looking to give something back to the organisation which he feels helped turn his life around. While on tour in Afghanistan in 2012, a roadside bomb hurled his vehicle into a ditch leaving him with brain damage — the impact of which has left him partially sighted and partially deaf.
The same year Mr Harris also witnessed three of his comrades shot dead by an Afghan policeman. He was diagnosed with Post Traumatic Stress Disorder before leaving the Army at the age of 30 at the culmination of 13 years' service.
He said: "Already more than 200 people have signed up to take part in the 2017 Cateran Yomp, easily one of the most physically demanding challenge events around. I look forward to meeting everyone, and showing the support given to me and The Soldiers' Charity."
And Robin Bacon, chief of staff at ABF The Soldiers' Charity, added: "We are excited, delighted and proud to be staging the Cateran Yomp in 2017, the seventh year of this arduous but tremendously uplifting team challenge across the magnificent landscape of Perthshire and Angus, raising funds for ABF The Soldiers' Charity to support our soldiers, veterans and their families in need.
"Rated as the number one charity in the UK (by Third Sector Survey 2016) for 'delivering on our promises and using our money well,' we are proud of who we are and what we do. To all those 'yompers' already out training on the trails in earnest, the best of luck and we look forward to seeing you, raring to go on the start line, on Saturday, June 10."
Previous Cateran Yomp Ambassadors have included Paralympian powerlifter Micky Yule, rugby player Rob Wainwright, and mountaineer Polly Murray.
Registration for the Cateran Yomp June 10-11 is now open. For more information visit soldierscharity.org/yomp.