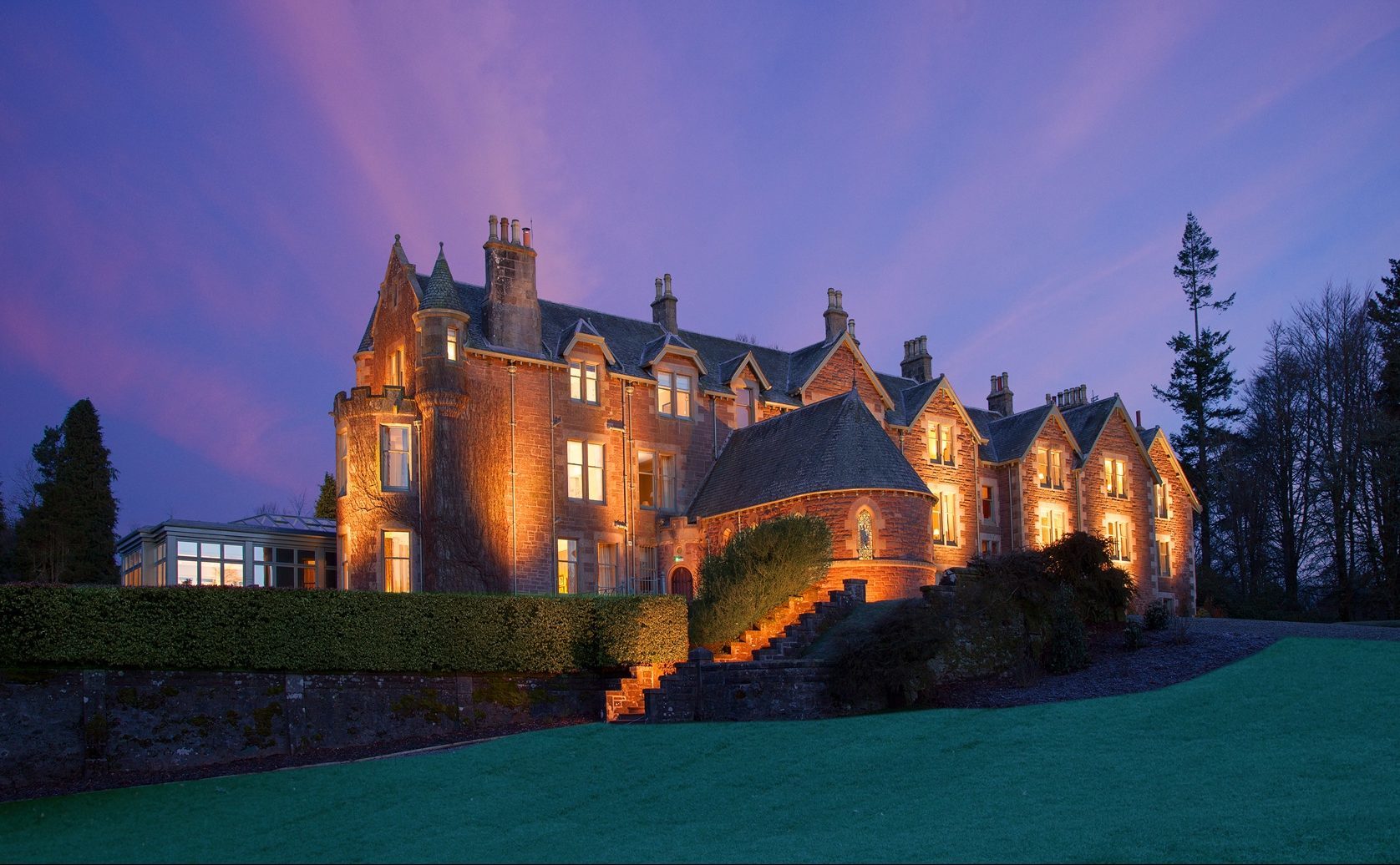 Newly knighted tennis ace Sir Andy Murray has unveiled plans to expand his award-winning Perthshire hotel.
The investment at the five-star Cromlix, near Murray's home town of Dunblane, could create up to 40 new jobs.
Ambitious proposals for the five-star venue include 30 new rooms, a conference area for up to 200 people and a gym designed by Murray himself.
The new facility will also boast a breakfast and afternoon tea area overseen by celebrated chef Albert Roux OBE, as part of the existing Chez Roux restaurant.
The walled garden will be extended to make way for the new development.
The first step of the project will involve building on-site accommodation for hotel staff.
General manager Graeme Green said: "Since we re-opened in Spring 2014, the Cromlix has been a real success story, with both the hotel and Chez Roux restaurant far exceeding expectations and often operating at capacity.
"We are now hoping to build on this success by extending the existing buildings to create additional hotel bedrooms, banqueting facilities and staff accommodation as well as growing the team."
Murray will need to secure planning permission before any work can begin. If all goes to plan, construction could start in 2018 with an official launch pencilled in for 2020.
Mr Green said: "It is still early days, however if these plans do progress we will discuss our proposals with the local council and community and look forward to receiving their feedback."
Named as Scottish Hotel of the Year at this year's Hospitality Awards, the Cromlix currently has 10 bedrooms, five suites and a gate lodge, as well as the Chez Roux restaurant.
The hotel grounds also have a tennis court and practice wall finished in the famous Wimbledon colours.
Set in around 34 acres of woodland and gardens, the secluded Cromlix estate can trace its roots back to the 15th century and was acquired by Murray in 2013 for £1.8million.
Since then, he has reportedly put in some £6million into developments.
It is where Murray and wife Kim held their wedding reception in 2015.
Earlier this week, it emerged that Murray's hotel company had ended the year in the red.
The latest company accounts for Cromlix House Hotel Limited, Murray's property management firm, show it owes £6.8 million to its creditors and ended the year in the red with a shareholders' deficit of £181,631.
The company is owned by Murray's own firm, 77 Management.