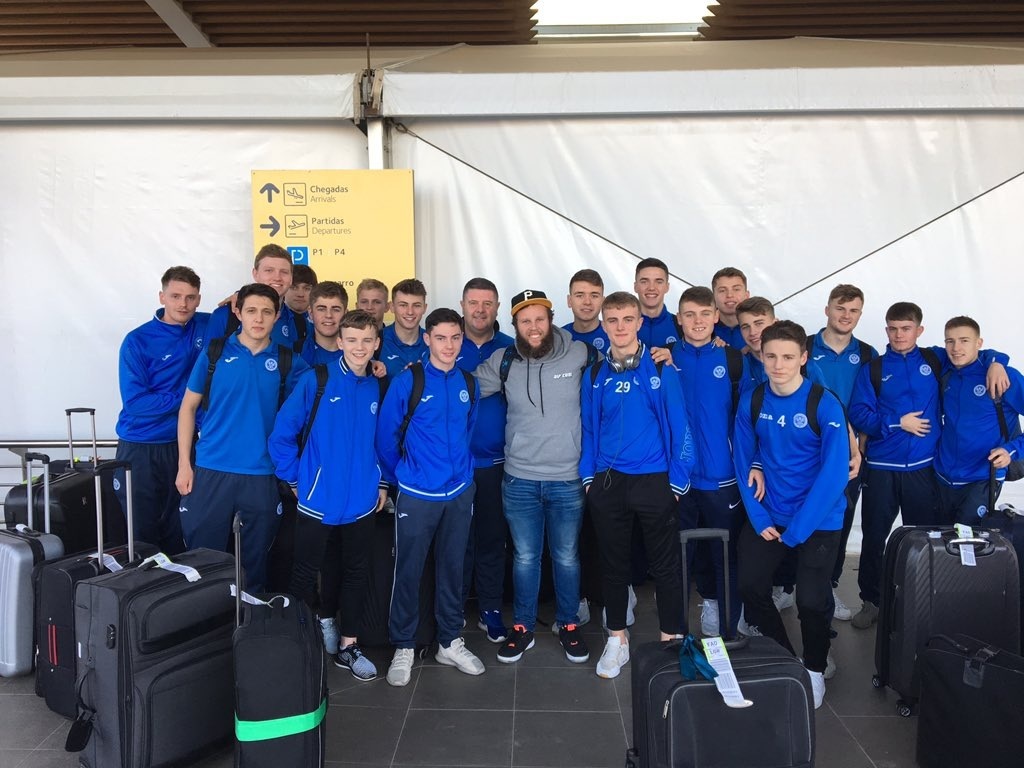 Young St Johnstone stars enjoying a winter football camp in Portugal have had the added bonus of meeting one of golf's biggest personalities.
The usually interminable airport wait was suddenly made exciting by the arrival of European Tour favourite Andrew "Beef" Johnston.
Much like the Saints, Beef enjoyed a successful 2016, securing his first tour win at the Open de España.
His larger than life personality – amply illustrated in a recent "topless" photo shoot for Golf World magazine – has made him a hit with fans.
The English golfer was every bit as big a hit with the young Saints, who posed for pictures with him.