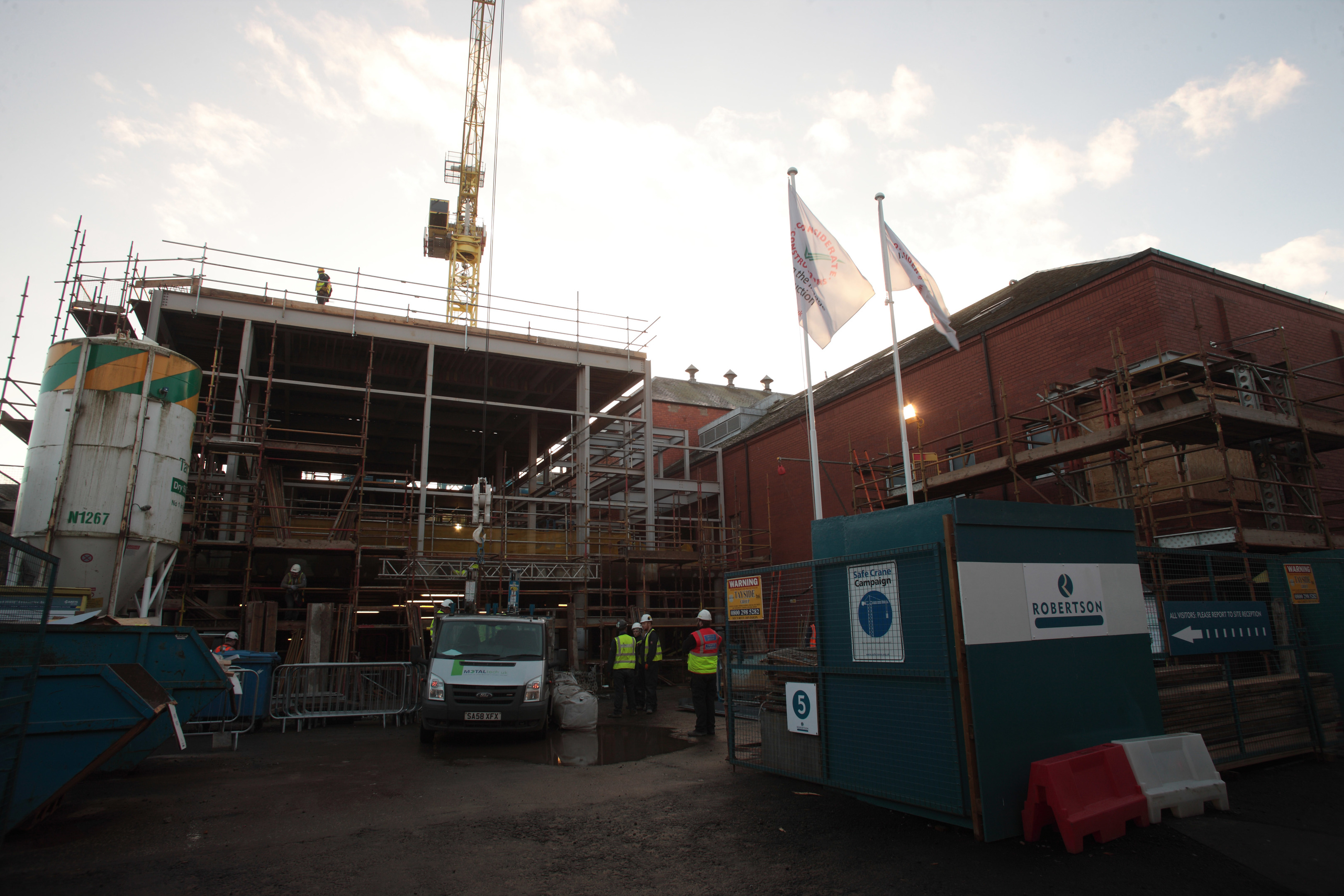 The steel skeleton of new look Perth Theatre has been swung into place, as the venue's £16 million revamp reaches another milestone.
Construction crews are on target to complete the highly anticipated transformation by the end of the year.
Work at the High Street venue has resumed after the festive break.
The old auditorium is being restored to its former glory, while a modern new facade is being built on Mill Street. A 200-capacity studio theatre is also being created.
Plaster work in the Edwardian auditorium has now been completed and painters have moved in to start decorating.
New systems for heating, lighting and power are being installed and work has started on the refurbishment of the fly tower (the upper part of the stage where scenery and other kit can be suspended).
The concrete framework of the new build is almost complete, with the final pouring to take place in early February.
A spokeswoman said work on internal partitions is also under way and it is hoped the new area will be wind and watertight by early March.
Decorations and electrical installations have also started at the back of the house.
Meanwhile, work has also begun on the next phase of Perth's £1 million cultural quarter, at the rear of the venue.
Stage two of the work involves further improvements to Mill Street, Skinnergate and the Guard Vennel.
The aim is to create a more attractive culture zone on the edge of the city centre.
During the work, part of the street will be closed off with access to nearby George Street via Tay Street and High Street.
The third phase will involve an upgrade of the area directly outside the theatre.
New artistic director Lu Kemp will discuss the latest theatre programme at the next Talk To Us session at Perth Concert Hall on Monday, February 6. Tickets can be booked in advance on Horsecross Arts' website.