In an age of drones and roving overhead cameras, it was only a matter of time before our feathered friends muscled in on cutting-edge surveillance technology.
Fife bird specialists Elite Falconry have revealed this striking clip taken by one of their white tailed eagles as it swooped over Loch Rannoch in Perthshire with a backpack camera.
"Our footage has been used extensively on the BBC's Winterwatch, Springwatch, Landward, Countryfile and National Geographic in the last two years," said Roxanne Blyther. "We are the only company in Scotland using this technology."
Elite Falconry recently welcomed the hatching of an "unexpected" marshall eaglet at its Cluny Mains farm facility in December. The bird, whose species is listed as 'threatened' by the International Union for Conservation of Nature, faces adverse circumstances to survive through a Scottish winter. It was recently introduced to its mother for the first time.
"The baby eagle is growing and doing well," said Mrs Blyther.
The centre offers 40+ birds for the public to pre-book places and see all year-round. They offer 'birds of prey experience days', which are critical to its winter survival fund.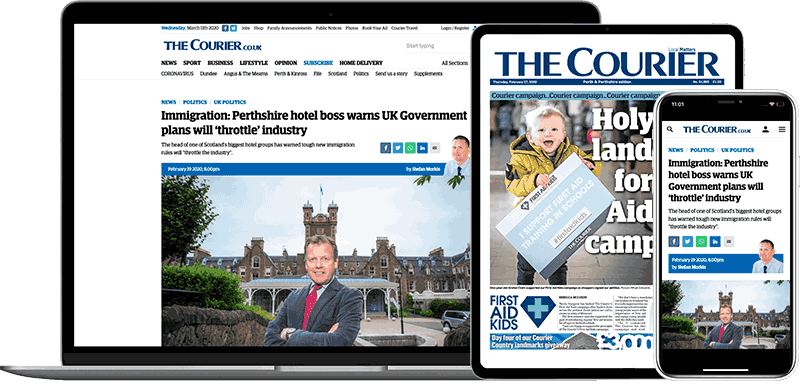 Help support quality local journalism … become a digital subscriber to The Courier
For as little as £5.99 a month you can access all of our content, including Premium articles.
Subscribe