The competition to find the next UK City of Culture has been officially launched – and Perth has been named as the bookie's "stand-out" favourite.
Fair City council chiefs are finalising their bid for the prestigious 2021 title. Perth will be up against Scottish rival Paisley, as well as Coventry, Cardiff and Paisley.
However, there is still time for other places to throw their hat into the ring.
The contest was formally announced on Thursday morning by Matt Hancock, the Minister of State for Digital and Culture, during a visit to 2017 City of Culture Hull.
Afterwards, bookmakers William Hill confirmed that Perth remained their top choice to win with odds of 7/2, ahead of Coventry (4/1) and Paisley (6/1).
A spokesman said: "We think Perth remains the stand out bid and it is very much our favourite."
Speaking at the newly refurbished Ferens Art Gallery, Mr Hancock said: "The UK City of Culture is not only a prestigious title, but as Hull has shown, it is a great opportunity to use culture as a catalyst for economic and social regeneration.
"It showcases the unique identity of our cities, helps boost tourism and raises the profile of art and culture."
Lord Dunlop, one of Scotland's most senior ministers, was given a tour of Perth shortly after its 2021 campaign launched in August.
He said: "The UK City of Culture competition is a fantastic opportunity for a winning city to really put itself on the map.
"The title is a unique opportunity to drive artistic innovation, bring in visitors and boost regeneration and economic growth."
He added: "It would be great to bring the title to Scotland and I urge Scottish towns and cities to get involved."
All local authorities interested in applying must get their bids in to the Department of Culture, Media and Sport by the end of February.
A shortlist will be announced during the summer, before the winning city is announced in Hull in December.
If successful, City of Culture status could deliver a £60 million boost to the Perthshire economy.
Since winning the title from Dundee in 2013, Hull has seen a £1 billion investment in new businesses, buildings and city centre improvements, creating thousands of new jobs.
Deputy leader of Hull City Council Daren Hale said: "Winning UK City of Culture has generated an enormous sense of local pride among local people and a renewed sense of confidence and self-belief in what the city can achieve.
"This started during the bidding process and is why I would encourage other councils to consider bidding to be the next UK City of Culture."
William Hill odds for UK City of Culture 2021
Perth 7/2
Coventry 4/1
Cardiff 9/2
Paisley 6/1
Sunderland 6/1
Stoke on Trent 7/1
Milton Keynes 10/1
Aberdeen 14/1
Hereford 16/1
Plymouth 25/1
Southend on Sea 25/1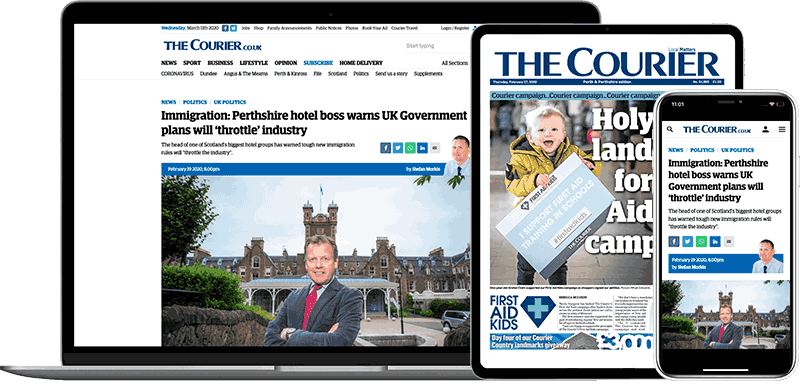 Help support quality local journalism … become a digital subscriber to The Courier
For as little as £5.99 a month you can access all of our content, including Premium articles.
Subscribe