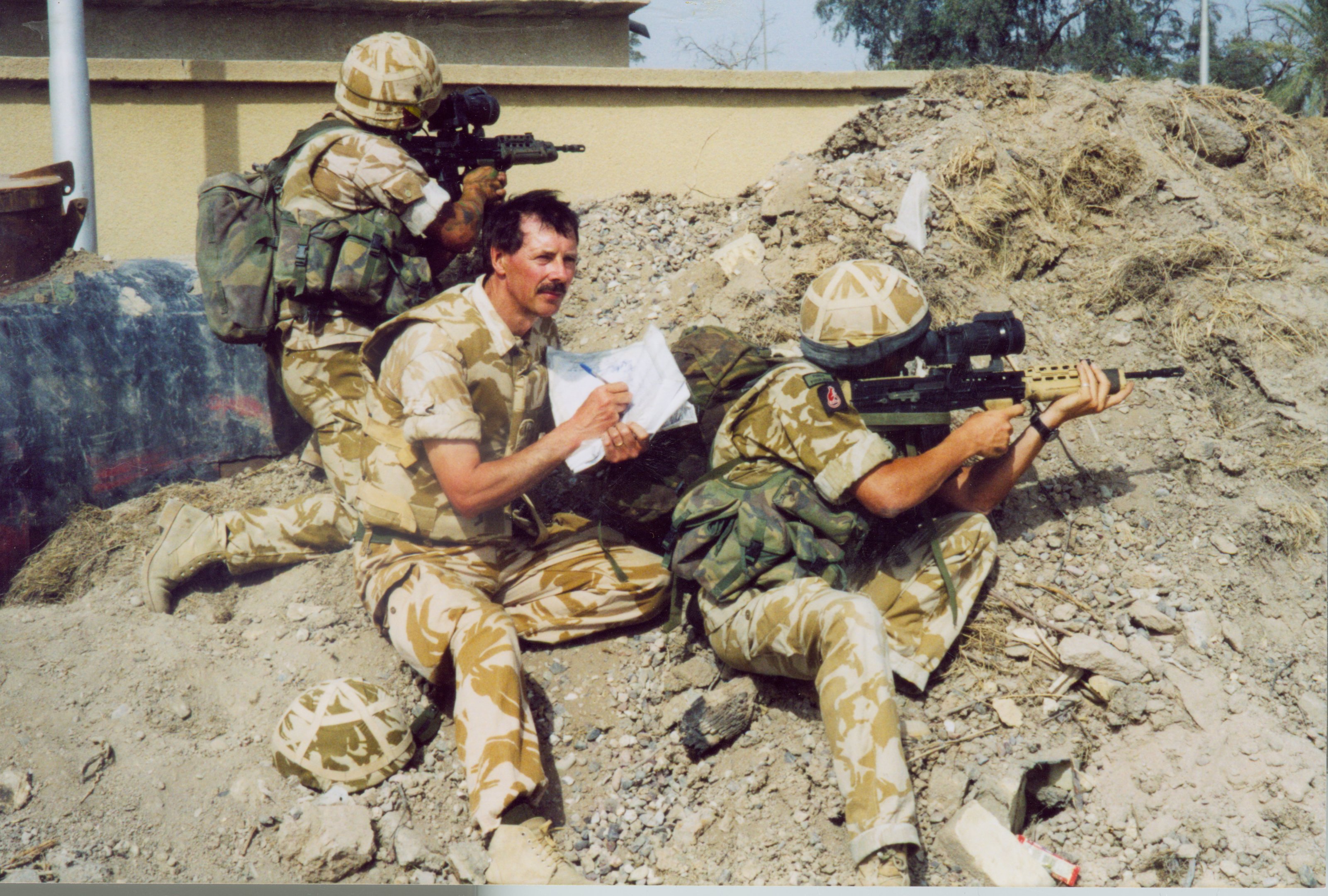 David Rowlands has endured war zones, faced snipers and seen the extremes of human emotion.
It is all in a day's work for the war artist, who will share his stories of conflict, heroism and endurance at Perth Museum and Art Gallery on Thursday January 19.
David has spent 30 years capturing war scenes from Northern Ireland to Afghanistan as oil paintings, commissioned mostly by the British Army.
Although his job is as risky as it is highly emotional, he feels he is not only recording history but making a tribute to those who have served.
David, who is a freelance artist based in Bristol, has worked with a number of British regiments, including The Black Watch.
He will appear in Scotland as part of Perth and Kinross Remembers, a five-month series of exhibitions and events with a war theme.
"For those in the Armed Forces, going on active service is probably the most dangerous and exciting time in their lives," David said.
"War is not something many of us want, but it's a constant in human history and when it happens there are extremes of human emotion and not just the negative.
"People display heroism and stoicism and endurance, yet when you meet these people they're often the quietest, reflective people who don't appear like heroes."
The job of war artist may be an unusual one, but for David it is the continuation of a passion that began in childhood.
During his school days he was regularly to be found sketching soldiers and their equipment in a notepad.
After completing further studies at Manchester University, he joined the National Army Museum before starting to work full-time as a professional artist in 1977.
His career really took off in 1983 when the Royal Regiment if Fusiliers asked him to produce a painting of the Battle of Mons, where the regiment won the first two Victoria Crosses of the First World War.
Further commissions and opportunities followed.
As a war artist, he painstakingly researches uniforms and equipment to ensure every detail is correct but knows there is no substitute for experience.
That has seen him visit all manner of historical battlefields and regularly join uniform foot patrols with soldiers on operations around the world.
David believes years of working in war zones have shaped his personality.
"I'm fully aware that I'm a very calm sort of person," he said.
"Things I see people around me getting excited about, like getting stuck in a traffic jam or not getting to an appointment on time, I just contrast that with places and people I've seen — people who have lost their families, homes and livelihoods."
David will share his stories, and the practicalities of sketching and painting war scenes, at a free talk at the museum and art gallery from 7 to 9pm.
Booking is essential, with a limited number of free tickets available from Eventbrite.
Visit www.culturepk.org.uk for more information.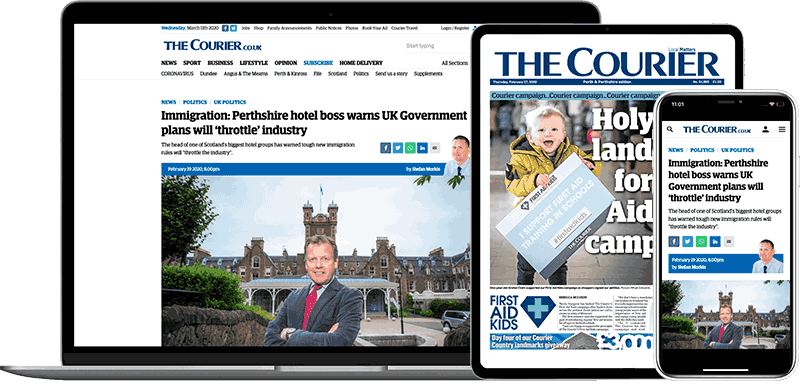 Help support quality local journalism … become a digital subscriber to The Courier
For as little as £5.99 a month you can access all of our content, including Premium articles.
Subscribe