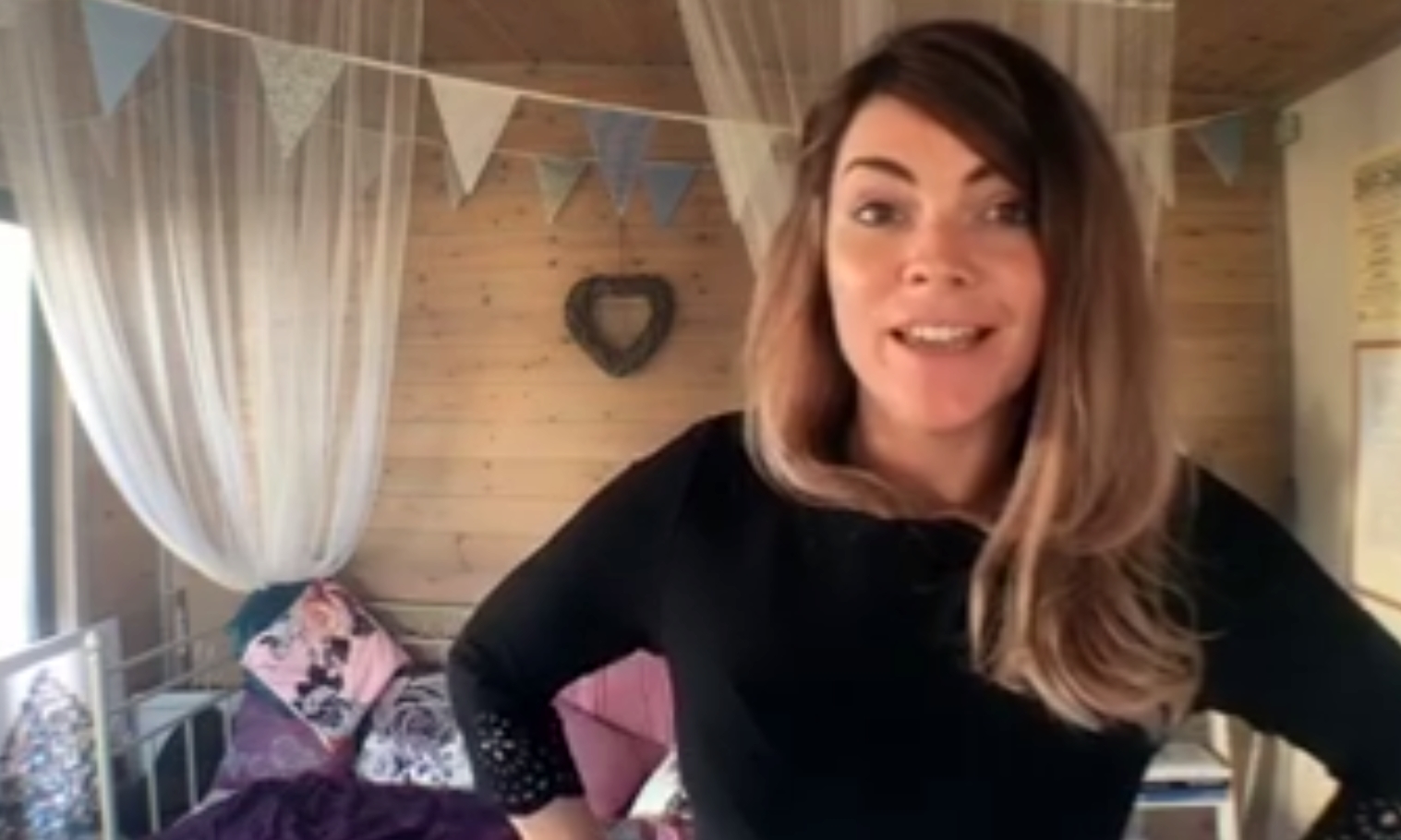 A Perthshire businesswoman has had the last laugh after her swear-filled blog shocked the "boring" world of LinkedIn — and brought about a flood of orders.
A post by Cara Mackay – managing director for Errol-based, family-run shed manufacturer Gillies & Mackay Ltd – about the toils of working from home has gone viral on the business-themed social network, generating over 65,000 views and 700 comments.
LinkedIn describes itself as "the world's largest professional network" and its corporate, clean-cut atmosphere is a far cry from the more down-to-earth worlds of Facebook and Twitter — meaning some of the platform's more traditional users have taken umbrage at Cara's forthright delivery.
"I was unsubscribing from LinkedIn last Monday night and thought 'hang on, wait a minute' because there are professionals out there who need a working space and that's something that I sell," said Ms Mackay.
"I had written 'how to work from home' as my subject title, then said 'no, it's how to f*****g work from home', because it can be such a nightmare. I was trying to get emotion across.
"Swearing is an emotional thing – especially in the Scottish dialect – not necessarily an aggressive or foul thing. The way we express ourselves sometimes requires these words.
"So I did that and it went viral – it just went completely crazy."
Cara says the passion behind the post and surrounding controversy since has brought about a spike in sales worth an estimated £100,000 to the business, while enquiries have been "through the roof" since it was published.
"I wrote this in 20 minutes and just hit publish. I didn't proofread it or anything. There's loads of spelling and grammatical errors. It's completely unfiltered but seems to resonate with people who have that daily struggle."
Many users have taken the post — a relatable story of a working parent trying to navigate their way through a daily routine and looking for a place of respite — in the honest spirit it was intended.
Laurence Duncan said: "Finally someone who speaks my language!"
"The blue language is totally fine in my book," said Sean Curran. "It's what everyone thinks and no-one says."
"I'm glad someone had the guts to share an insight into the life of a working from home parent," said Raman Bedesha.
Simon James said: "Great post. The profanity cleverly emphasises the frustrations caused by the distractions that often derail your attempts to work from home."
Best-selling business author Ann Handley, who describes herself as "waging a war on content mediocrity" has given her support to the way Ms Mackay "rails against the distractions of working from home."
Other users of the site have bypassed any intended message and focused on the 'vulgarity' of the language used to tell it.
"You know linkedin has gone facebookish when you accept swear words gratuitously in titles and commentary. Deary me," said Clive Merrifield.
Fellow shed enthusiast Ken Cooley said: "Be creative with your words and not filthy and you'll capture my attention."
Eric H. Glaas said: "Whatever the author's intent may be, her choice of crude language detracts from her general theme and won't serve her well on LI. One can be funny or irreverent without dropping f-bombs."
"Realistically, the complaints are nowhere near the amount of positive responses I've had," said Cara. "Everyone always focuses on the negative. At the moment, it's about a 70/30 split. I've had over 300 direct messages from people telling me how wonderful I am for swearing on LinkedIn. It's lovely."
LinkedIn has become one of the most commonly used business social networks since launching in 2003. As of September 2016, there are some 467 million subscribers to the platform.
"LinkedIn, for me, is a platform full of corporate behaviour, which I don't view particularly well," said Ms Mackay. "LinkedIn has stagnated and I don't feel that it's very welcoming. It's boring. It has always been a place that seems pointless for me.
"There's a video post off the back of it where I'm saying 'so I swore on LinkedIn, I didn't expect that to be a huge deal.' The swearing is nothing to do with the message, the message is about the frustration of your daily struggle."
She continues: "I'm saying to other parents and business people who have to work from home that they're not the only ones who feels like this. The perfect picture that everybody paints on LinkedIn about how amazing they are and how wonderfully they conduct their working life is absolute bollocks."
The post is ultimately a marketing message delivered by stealth. Will Ms Mackay continue to use platforms like LinkedIn now that she has found a way to make it work for her?
"I'm heavily into content, I write blogs, make videos, I've got a cracking website. I know how to communicate with my customers properly. They use our Facebook page as a 'sheddy' community – they're amazing. I haven't done anything differently, all I've done is put this one on LinkedIn instead of Facebook.
"I won't change a thing about the way I present our company online."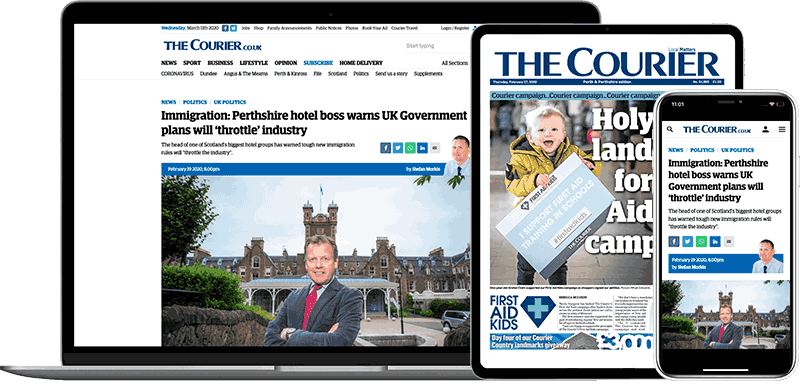 Help support quality local journalism … become a digital subscriber to The Courier
For as little as £5.99 a month you can access all of our content, including Premium articles.
Subscribe