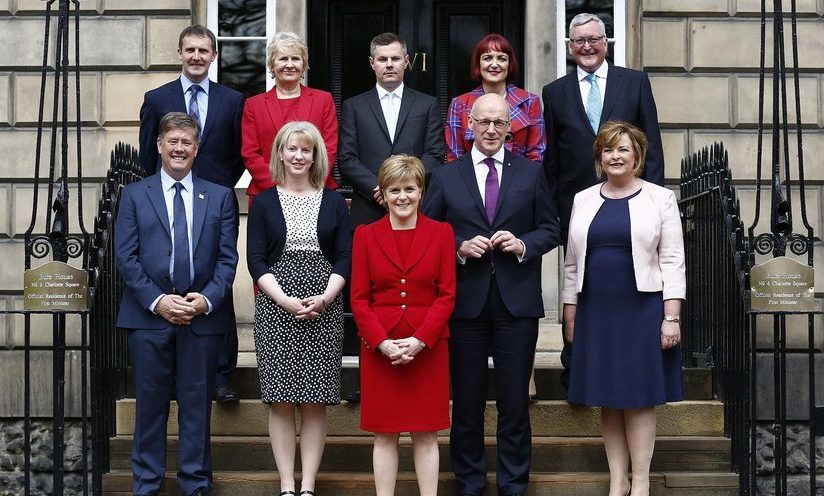 First Minister Nicola Sturgeon is bringing her cabinet to Highland Perthshire next month.
The meeting at Pitlochry Festival Theatre will be a chance for locals to quiz cabinet secretaries about local issues.
Since 2008, the cabinet has held 43 meetings and public discussions across Scotland.
The talks will take place at Pitlochry Festival Theatre on Monday February 6 from 1.30pm to 3pm.
Mrs Sturgeon said: "I'm looking forward to coming to Pitlochry in February and finding out more about the issues that matter to residents.
"Our theme for the day is the rural economy and this is a chance for people to give me and my cabinet secretaries views on what more we can do to allow rural areas to thrive.
"At a time of uncertainty, following the vote to leave the EU, the Scottish Government is seeking to protect and grow the rural economy by investing in our rural industries and infrastructure."
She said: "We'll take on board the thoughts and concerns of people and use the feedback we get to shape our policy decisions to build a more inclusive and prosperous country."
Issues likely to be on the agenda are out-of-hours coverage at Perth Royal Infirmary.
The cabinet has previously visited Pitlochry in 2008, when Alex Salmond was First Minister. It was one of the first cabinet meetings to be held outside of Edinburgh.
The team returned again in 2012 following successful visits to Dumfries, Aberdeen and Alloa, amongst others.
Entry to the meeting is free but because seats are limited, booking must be made in advance online.