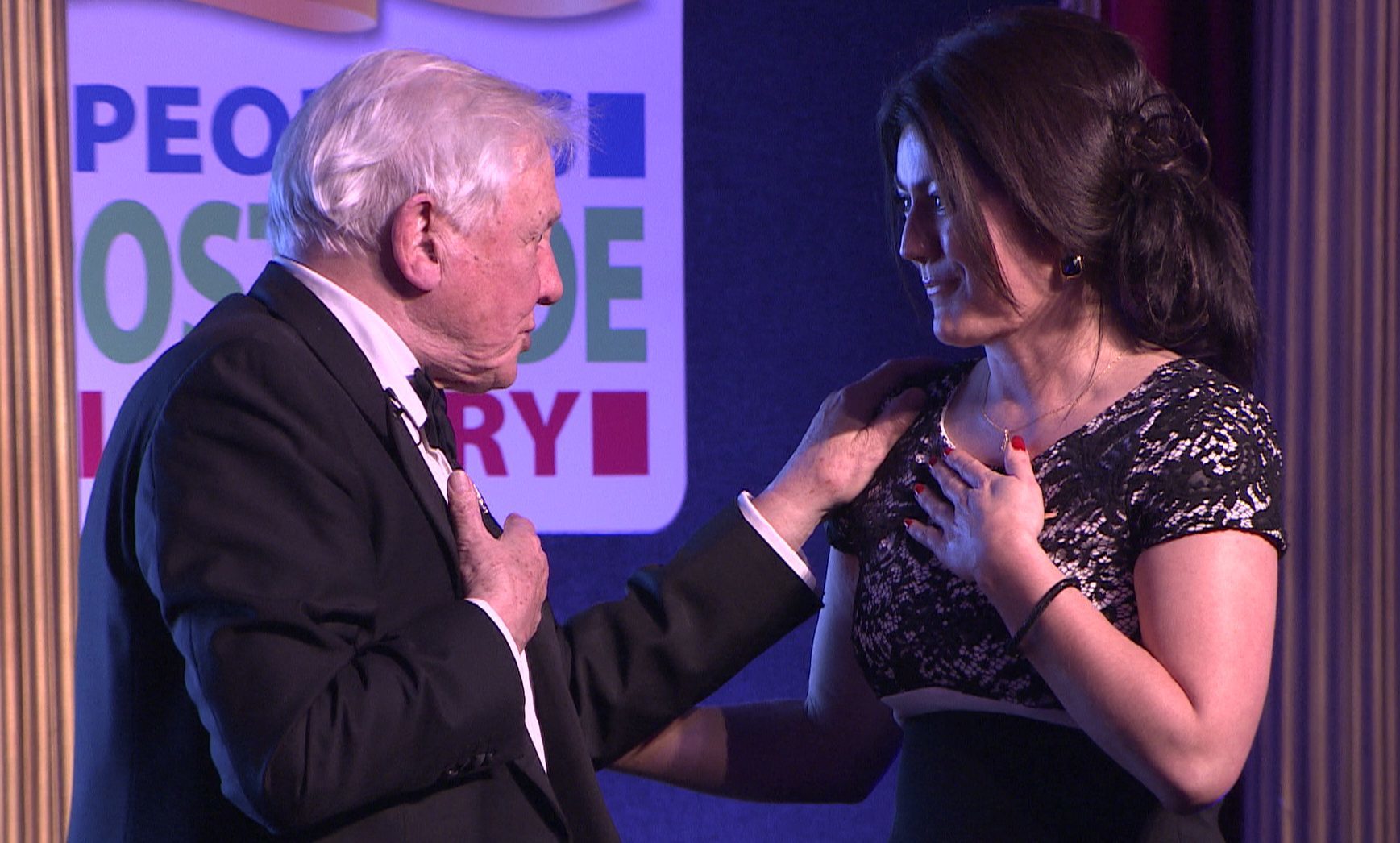 Broadcasting legend Sir David Attenborough has been reunited with the Perthshire girl he met 35 years ago – when his hot air balloon was forced to make an emergency landing on her farm.
Julie Paterson was celebrating her third birthday when the Planet Earth star knocked at her door.
He asked to use the phone to rescue his camera crew after their unexpected stop outside the Paterson's farm, near Sheriffmuir.
Miss Paterson, now 37, was reunited with the screen idol at the People's Postcode Lottery's charity gala in Edinburgh.
Sir David attended the event to accept a £250,000 award for his charity, Fauna and Flora International.
During an interview on stage with Dermot Murnaghan, he was asked if he remembered his hot air balloon mishap in 1981.
Sir David went on to describe the time that he, along with Andrew Buchanan and a BBC film crew, landed on Earnieside Farm and went to the family home for help.
He entertained the audience of 400 guests with the story of how Julie's dad, James Paterson, promptly asked Sir David to wish his wee girl a happy birthday.
Sir David was astonished to be told that the same little girl now works as a marketing manager at the People's Postcode Lottery.
Julie said: "The story of Sir David Attenborough and the BBC film crew landing their hot air balloon on our farm on my birthday has been told time and time again in my family.
"The Life on Earth book and letter he sent my parents after spending the day with us has been treasured."
She said: "For our paths to cross again 35 years later was so very special. It was an emotional night for all of us."
Julie said her sister, Claire, is also employed by the People's Postcode Lottery and was able to meet Sir David for the first time. "Claire and my other sister, Kirsten, missed him the first time round, being born a month afterwards," she said.
"I've worked at the Lottery for seven years and I really love that something so special was shared with my friends there too," she said.
Sir David was also joined by the Duke of Rothesay Prince Charles, during Tuesday night's event at Prestonfield House.
Sir David has been vice-president of the Fauna and Flora charity for 37 years and a member for almost six decades.