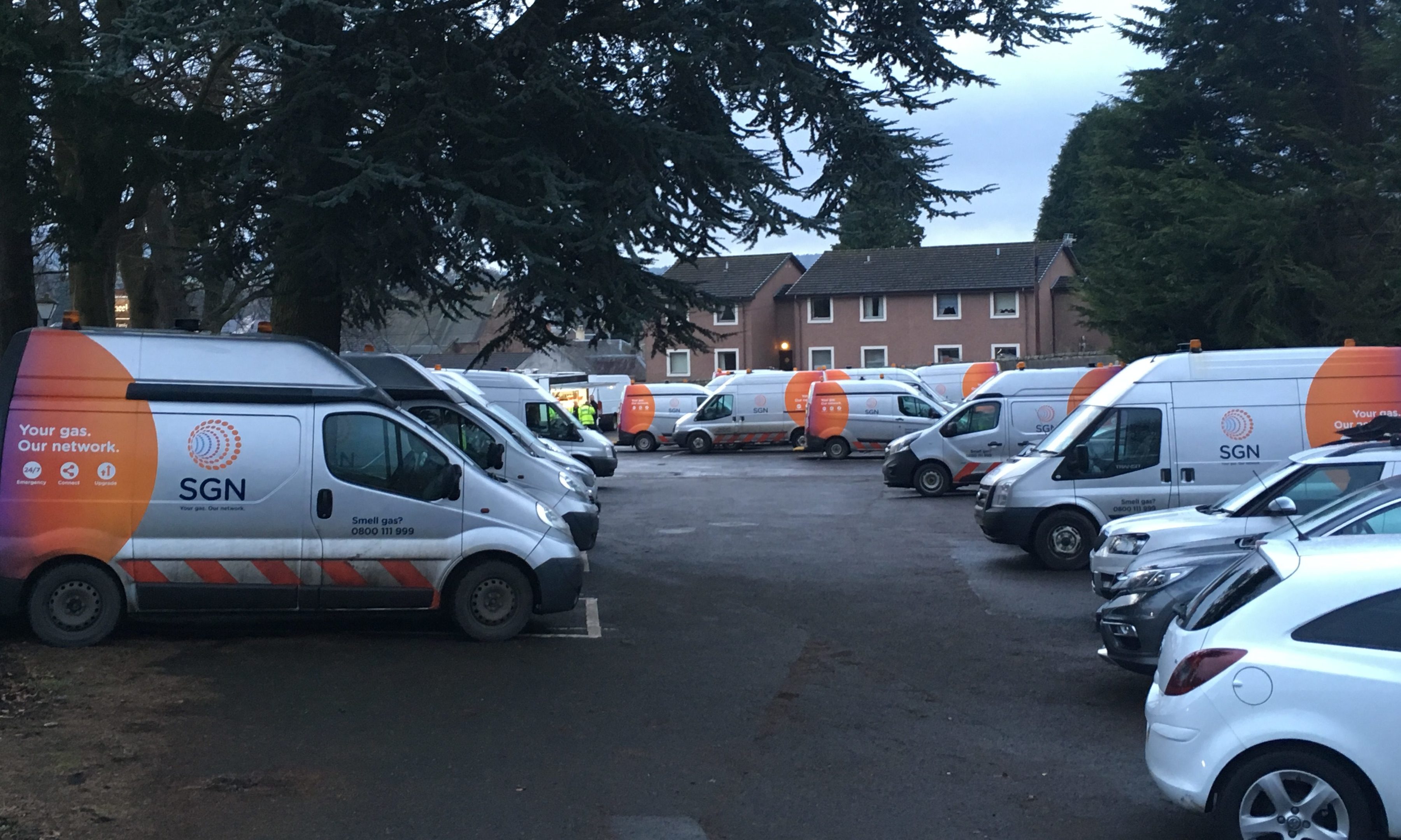 A broken water main has been blamed for a major underground flood which forced the shutdown of gas supplies to more than 1,300 Perthshire homes.
More than 100 SGN engineers from across Scotland were scrambled to Scone, Tayside's biggest village, on Tuesday night after water entered a gas main.
The source of the flood was discovered late on Wednesday, after more than 10,000 litres of water – some 2,200 gallons – was pumped away.
The Courier understands a water main had sprung a leak some time ago. Water which had been jetting out of the broken pipe had churned up small stones, which, over time, damaged and cut a hole in the nearby gas main.
Nearby residents may have noticed low pressure running water as a result of the damaged line.
The water which flooded the underground trench is clean, suggesting that Scone's infamous barrel drain – which collapsed and caused major flooding a few years ago – is not to blame.
The repairs to the gas main have been completed and engineers have started the long process of going door-to-door and physically turning gas supplies back on.
The operation at Scone has been the biggest challenge for SGN since a massive gas leak in Tillycoutry five years ago.
A spokeswoman for the company said: "Our engineers worked tirelessly through the night to complete the repair to our damaged main. We are now in the process of removing the final pockets of water from our network this morning."
She added: "Despite good progress, when carrying out final checks we uncovered significant additional water in our gas network.
"Our focus remains to remove all of the water so we can begin to restore gas supplies as quickly as possible."
A Scottish Water spokesman added: "We attended as quickly as possible after we were informed on Wednesday of an issue with water in the gas network in Scone.
"Our engineers identified a leak on a small water pipe adjacent to one of the affected gas pipes, and repaired the leak on the water pipe last night. Normal water supplies to Scottish Water customers were largely unaffected."
He added: "Scottish Water is working with SGN to investigate the cause of this issue and is providing whatever assistance is required to enable SGN to restore normal gas supplies to affected properties as quickly as possible."
Local councillor Dennis Melloy said: "This is without doubt a major incident. Over 10,000 litres have been pumped out of the gas lines already."
He added: "I am sure a full investigation into why this has happened will be implemented as soon as possible."
He added: "SGN has pulled out all the stops in reacting to this emergency."
Murdo Fraser MSP said: "This is a serious incident and my thoughts go out to all those who are affected.
"Being without gas during the winter is particularly tough and I hope that elderly and vulnerable residents are able to get the support they need to ensure they are kept warm and have enough food."
He said: "It is important that engineers work quickly to get homes reconnected to their gas supplies as soon as possible.
"This is clearly a complex incident and I would call on SGN to ensure that this fault isn't replicated here or elsewhere in the network."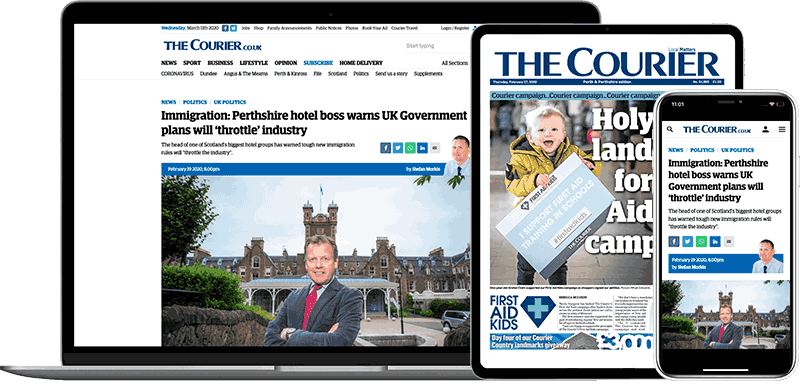 Help support quality local journalism … become a digital subscriber to The Courier
For as little as £5.99 a month you can access all of our content, including Premium articles.
Subscribe