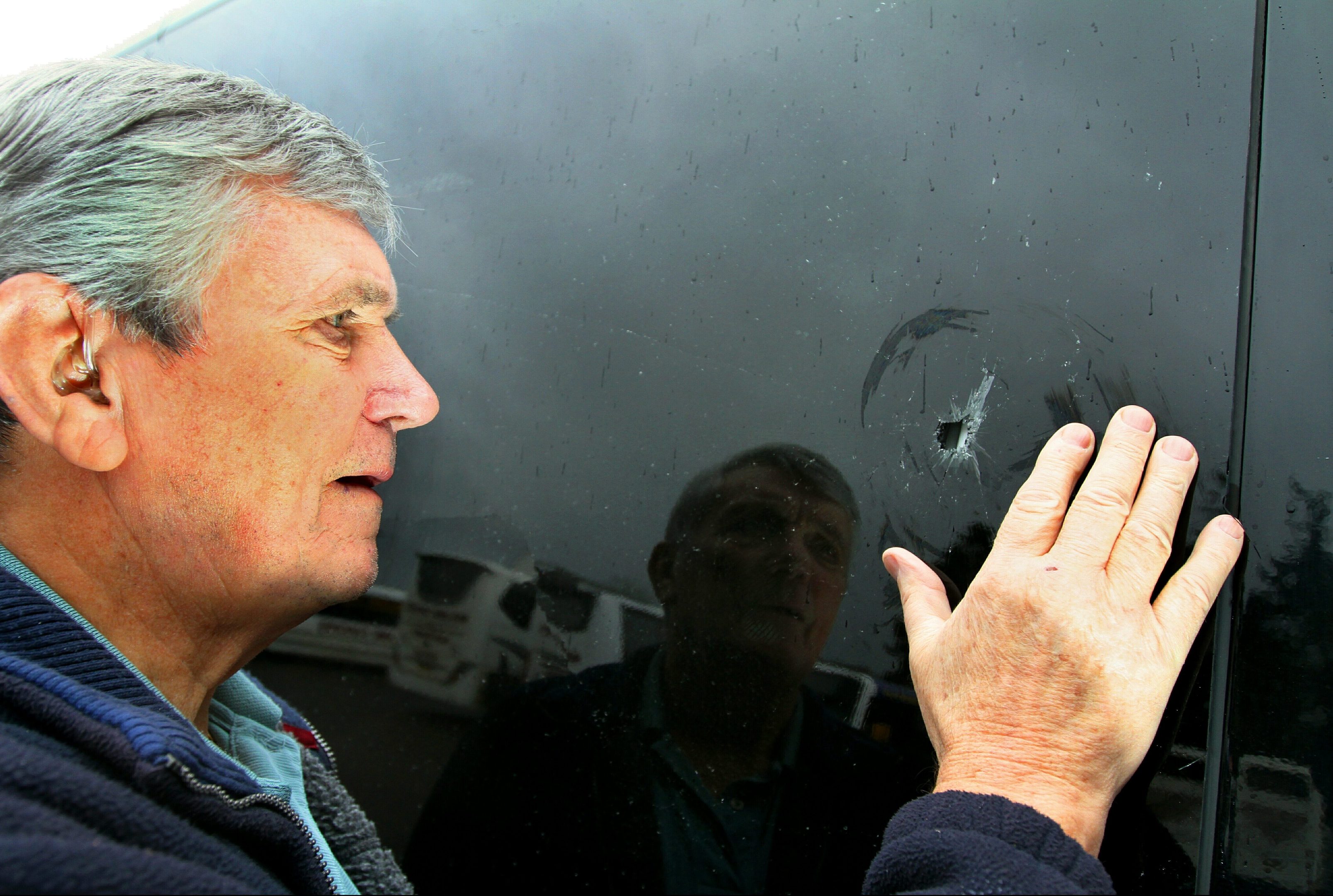 The driver of a coachload of St Johnstone supporters had a narrow escape after a bullet smashed through a window a few inches from his head.
Stewart Sharp from Perth was driving away from Partick Thistle's ground in Glasgow on Wednesday night when his coach came under fire.
"I was driving at five or 10 miles an hour when I heard a loud bang," said Mr Sharp, 38.
"I wasn't sure what had happened so I stopped to make sure everybody was okay.
"I thought it was a stone but when I had a look I realised it was an air rifle or worse.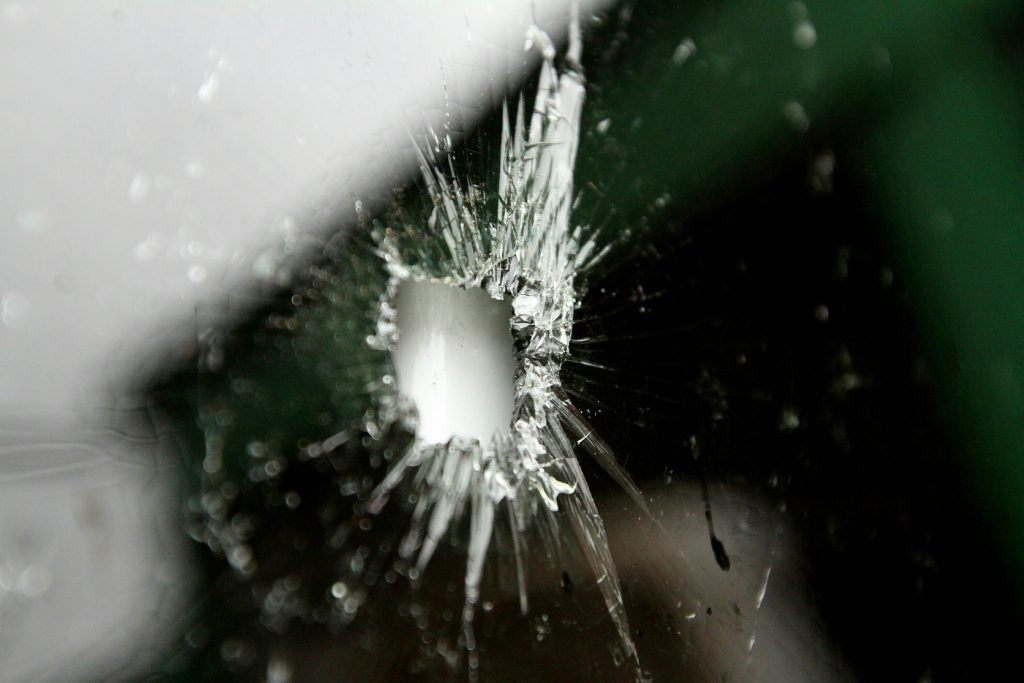 "It had gone through the window behind my head and struck a pillar. If it had happened a few seconds earlier it would have hit me at neck height. I could have been seriously injured.
"When I saw how close it was I was shaken and then quite angry."
Mr Sharp said that the police had earlier told him to be alert as there had been problems with other supporters buses outside the Maryhill ground.
The police said that they would review CCTV footage in an effort to identify the culprits and it is still to be established what caused the damage.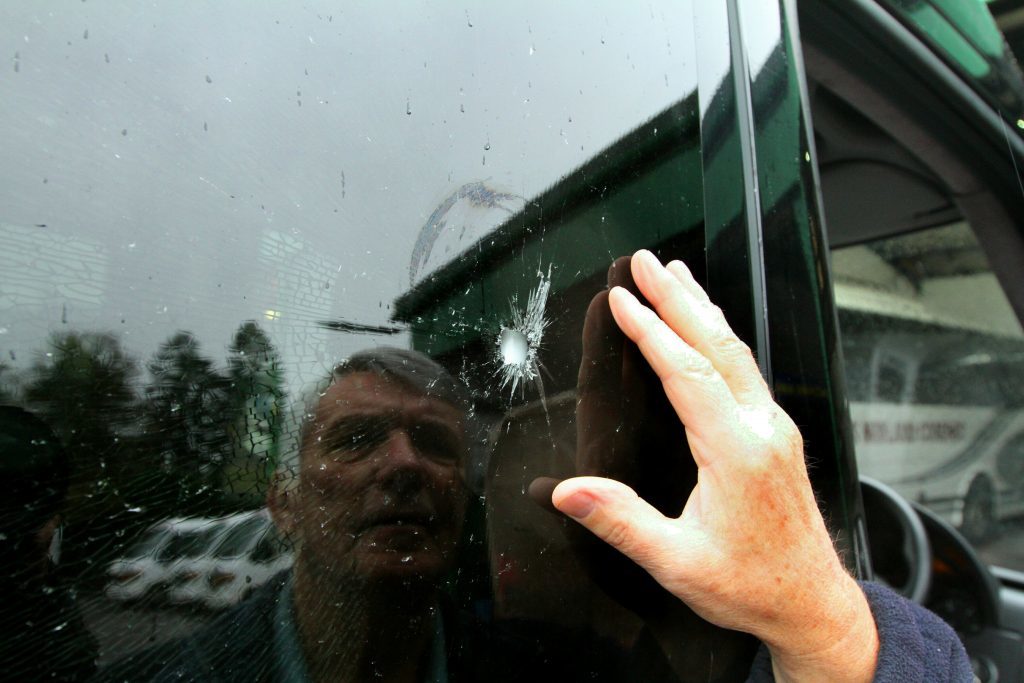 A driver for 12 years, Mr Sharp said that he wouldn't allow the frightening incident  to stop him driving and he will be back behind the wheel after a day off.
Jim Docherty, senior partner of Docherty's Midland Coaches of Auchterarder whose vehicle was the target, said the incident should be highlighted.
His company has operated  the official St Johnstone team coach for 26 years and regularly takes busloads of fans all over the country and this was the most serious incident they had experienced.
"We have had stones thrown in the past but no one with a gun, it is getting serious when firearms are used," said Mr Docherty, 75.
"It is frightening, coaches have been in accidents but never been shot at."
Once the driver had recovered he drove the damaged bus back to Auchterarder and the supporters where transferred to a new vehicle.
A St Johnstone spokesperson condemned those responsible saying: "Whatever has been used has hit the window with great force."
They added it was only luck that serious injury wasn't caused to their fans or the driver.