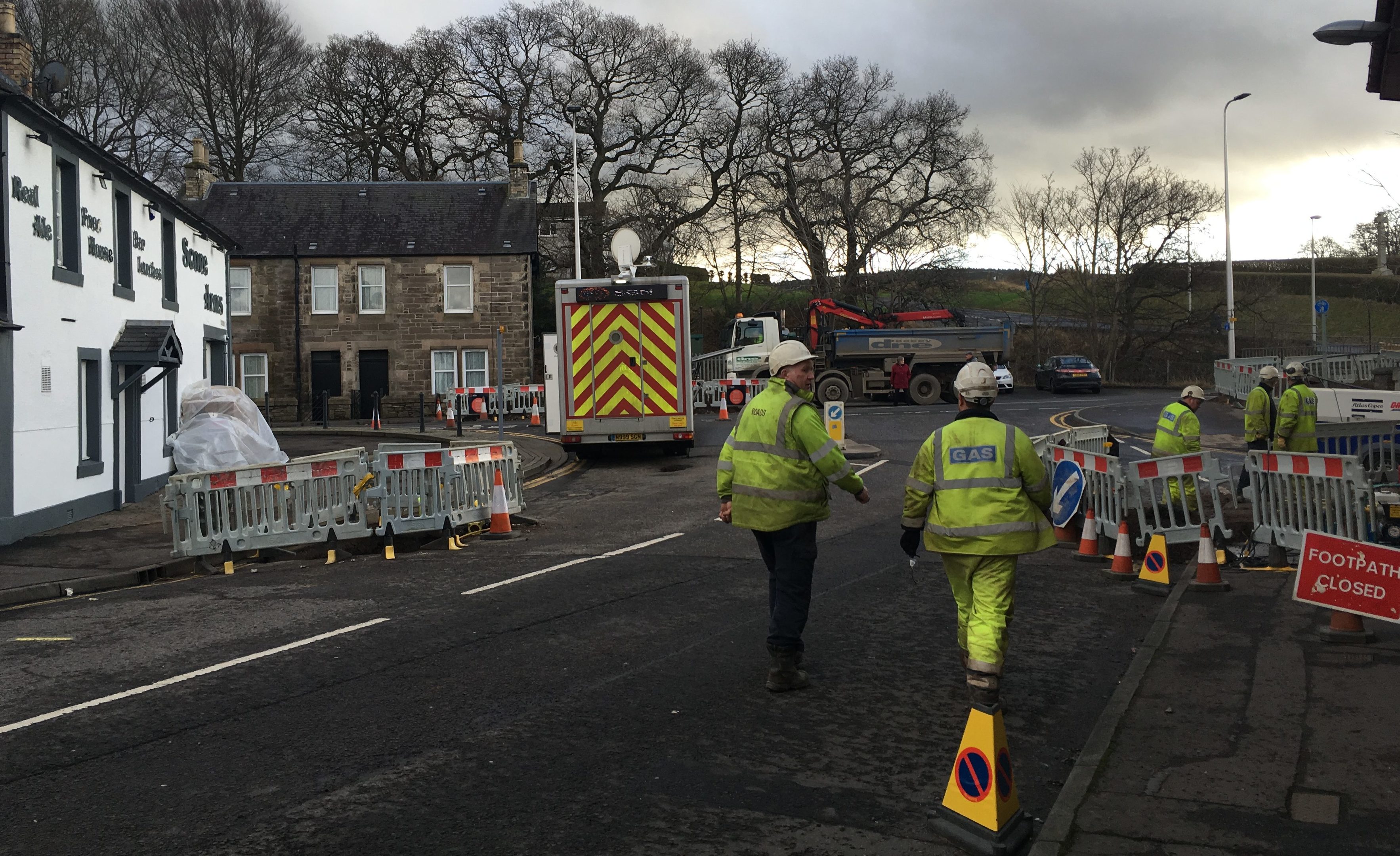 Residents who were left without gas after an underground flood in Scone will be fully compensated, energy firm SGN has confirmed.
More than 100 engineers from all over Scotland spent three days battling to restore supplies to more than 1,300 properties at Tayside's biggest village.
They eventually found that a broken water main had flooded a gas pipeline under the Cross Street area.
More than 10,000 litres of water had to be drained from the trench before repairs could begin.
With the gas pipe restored, SGN has started the long process of going door-to-door and manually switching gas supplies back on.
A welfare unit was set up in the village, offering hotplates, heaters and food to affected households.
Resident Laura Fraser, 41, said: "Everyone has been freezing away here, but SGN has been great keeping us up to date and helping people out with heating and food.
"We were worried this was going to go on for days and days, but it looks like they're finally on top of it. Most of the homes are being switched on now."
Emma Richardson, manager of the Robert Douglas Memorial care home, said: "SGN have been extremely supportive.
"They've contacted us a few times over the last couple of days and have offered us extra heating and food vouchers, should we need them."
Local councillor Lewis Simpson added: "The community has really pulled together and I am very pleased with SGN's response. They have pulled out all the stops and have done some tremendous work."
An SGN spokeswoman said gas supplies to all affected properties were expected to be back on by the end of the weekend.
"We're continuing to work hard to visit all of the remaining properties and turn their gas supply back on," she said.
"We need to be able to access the properties to do this, so we're asking people to arrange to leave a key with a neighbour, if possible, and make our engineers aware."
She said: "People will be compensated for their time without gas. After the first 24-hours, they will receive £30 for each 24-hour period without gas."
Scottish Water is working with SGN to investigate the cause of the damaged water main.
Local MSP John Swinney visited the village yesterday to speak to workers and locals.
"The response of SGN has been outstanding with an army of engineers and staff deployed to distribute cooking and heating equipment, provide welfare support to vulnerable customers and to resolve the original problem. The team have been working night and day to support local residents," he said.
"I would also like to thank local residents in Scone for their patience through these difficult few days. In their conversations with me, a number of local residents have praised SGN staff for their exemplary handling of this incident and I echo that praise today."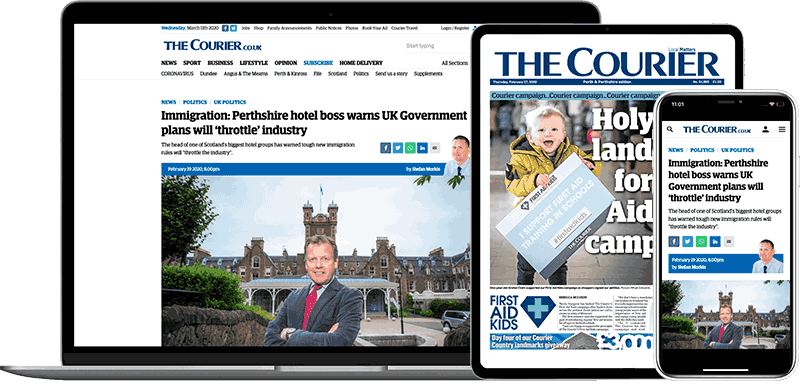 Help support quality local journalism … become a digital subscriber to The Courier
For as little as £5.99 a month you can access all of our content, including Premium articles.
Subscribe