Construction workers have been braving the elements and scaling the heights to remove loose slates from the roof of a dilapidated former Perth church.
The workers from Hadden Construction used a cherry picker to reach the roof of St Paul's Church where they also cut back vegetation from outside the B-listed building.
This follows Perth and Kinross Council taking over the running of the building at the beginning of the month when legal missives were concluded with Arengate Ltd – former owners of St Paul's Church.
Council chiefs are planning to create a £2 million outdoor space at the site. This would mean retaining the spire and shell of the building.
A council spokeswoman said the next stage of work should be erecting scaffolding to prepare the way for the future of St Paul's.
"The next stage will be scaffolding going up to allow access for contractors, and improve the building safety, ahead of seeking planning permission for the transformation of the building," she said.
St Paul's Church fell into disrepair after closing its doors in 1986 and despite promises by several subsequent prospective developers that it would be redeveloped, very little has happened since then.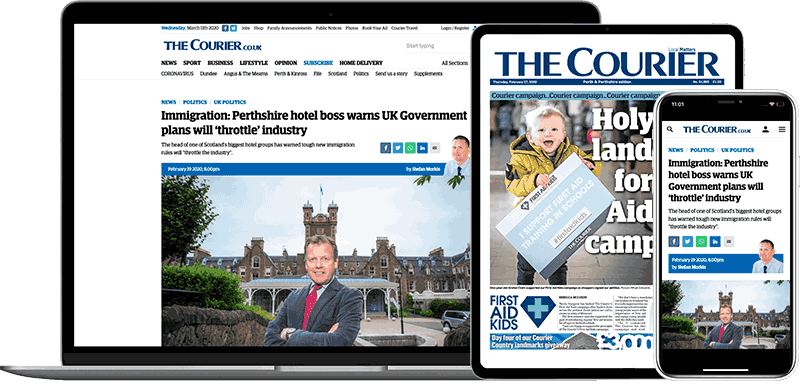 Help support quality local journalism … become a digital subscriber to The Courier
For as little as £5.99 a month you can access all of our content, including Premium articles.
Subscribe