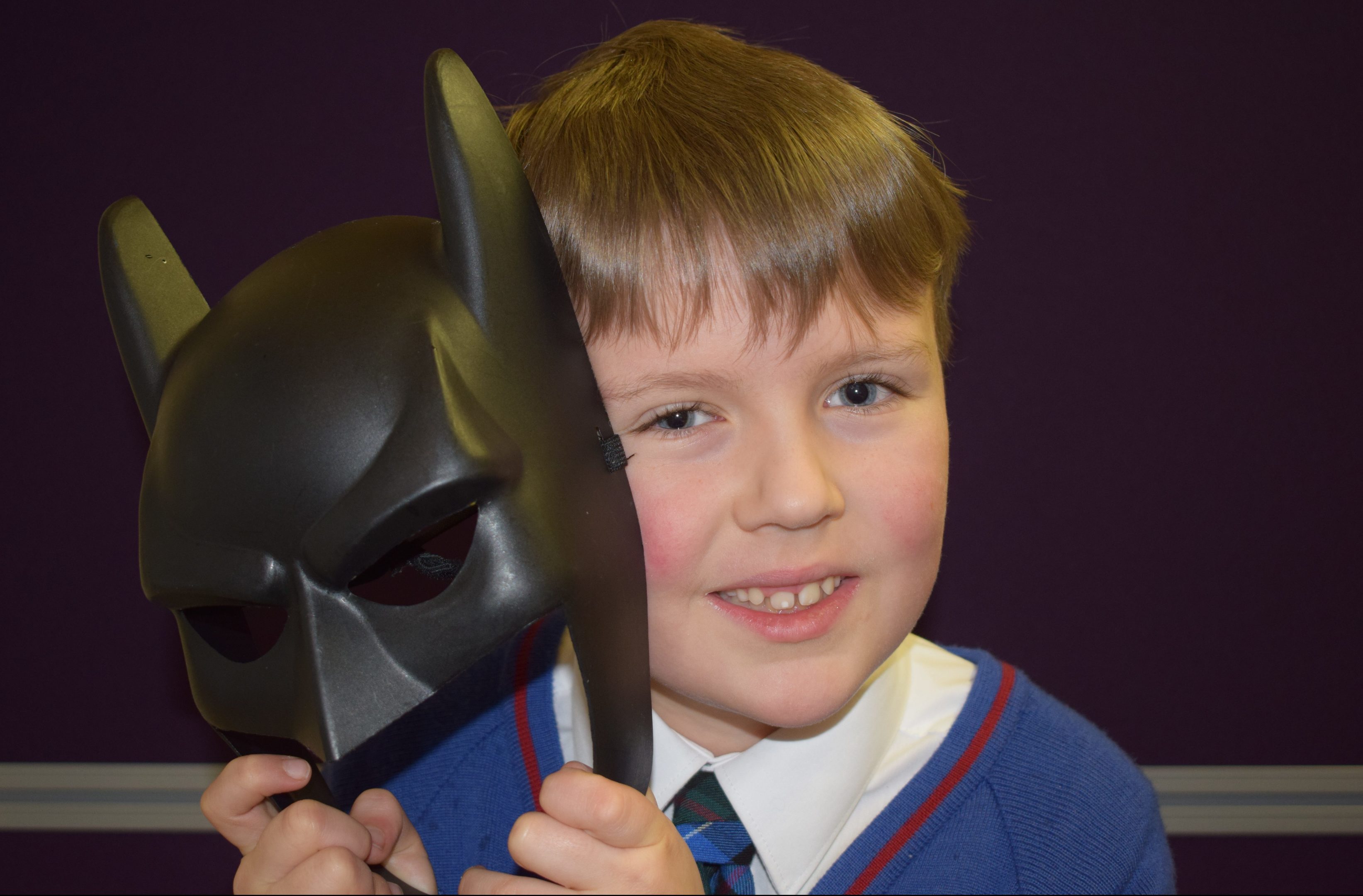 The voice of a Perthshire schoolboy is set to be heard by cinema audiences around the world.
Ten-year-old Fraser Murray from Bridge of Earn, a pupil at Craigclowan Prep school in Perth, has recorded the song which plays during the credits for the eagerly-awaited Lego Batman movie, which opens nationwide on February 10.
"The movie's music composer is Lorne Balfe, who is godfather to Fraser's little brother Struan, and when Lorne heard Fraser sing last summer he knew that he would be perfect for the role," explained Craigclowan headteacher John Gilmour.
"Pupils at Craigclowan have been queuing up to congratulate Fraser and are just a little envious that he has seen the movie already."
Fraser recorded the song at Mr Balfe's London studio and he has already enjoyed some red carpet treatment thanks to his involvement with the film.
"My favourite part of the whole experience was attending the premiere in Leicester Square,"  said Fraser, who is the son of Keith and Gill Murray.
Mr Balfe is a Scottish music producer and composer for film, television and video games and has composed music for films including Terminator Genisys and Penguins of Madagascar.
His forthcoming projects include the Ron Howard-produced television series about Albert Einstein called Genius and he has been nominated for a BAFTA and an EMMY for past efforts.
The Lego Batman Movie follows on from the successful Lego Movie has been attracting rave reviews as "clever, creative, and funny, with nonstop action".
One of the more unusual hits of recent years, the Lego films are credited with driving sales of the toys, helping to boost the profits of the Danish toy-maker.
His track features on the soundtrack alongside songs by Cutting Crew and Harry Nilsson as well as a number of original compositions by Mr Balfe.