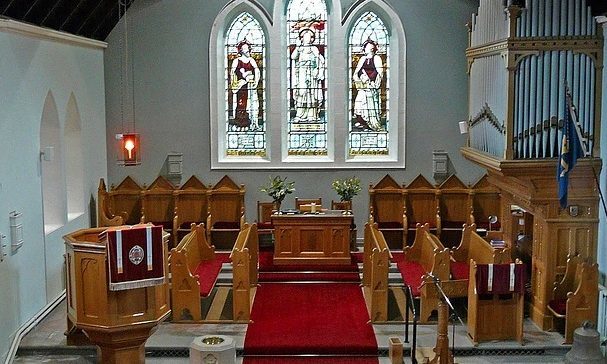 Precious handbells worth thousands of pounds have been wrecked and stolen during a raid on a Perthshire church.
Congregation members were left sickened this weekend after yobs forced their way into Blackford Parish Church, causing extensive damage inside.
The building has since been sealed off and it is not yet known when it will be ready to re-open.
Now it has emerged that a box of bells was smashed up during the break-in, and another box – containing several bells – is missing. The Handbell Ringers of Great Britain (HRGB) organisation believes that the thieves may try to sell it on.
The bells were used by the Blackford Bells group, which was only formed a few years ago.
In a social media post, an HRGB Scotland spokesman said: "In October, the Blackford Bells were fortunate enough to purchase two boxes of Malmark handbells.
"But on Saturday night, Blackford Church was broken into, vandalised and one box of bells (containing G4, A4 and B4 plus 6 accidentals) was stolen."
He said: "The other box was completely trashed but only one bell, C5, was taken. The theft is in the hands of the police but please could members of the handbell community be in the lookout in case they are offered for sale anywhere."
Police Scotland said that enquiries into the break-in were ongoing. Officers said the church was entered some time between 1pm on Saturday and 10.30am the next day, although neighbours reported seeing lights on inside just after midnight.
Any witnesses – and anyone who heard suspicious bell ringing during the night – is urged to get in touch.
The gang pushed over a pulpit, ripped up carpets and damaged a christening font. Bibles and books were thrown around and communion glasses were smashed.
Worshippers who arrived for Sunday morning service were not allowed inside the building as a full-scale police investigation was already under way.
A sign sealing the main door shut reads: "Do not enter. Building temporarily out of use."
Minister Mairi Perkins was left in tears by the break-in. She said she didn't know when the building could re-open, but some church-goers say it may be shut for months.
The congregation will this weekend hold its service in its temporary new home at Ardoch Parish Church in Braco.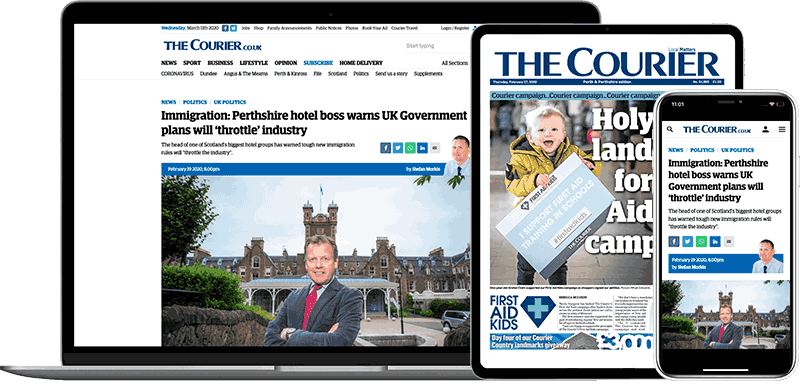 Help support quality local journalism … become a digital subscriber to The Courier
For as little as £5.99 a month you can access all of our content, including Premium articles.
Subscribe