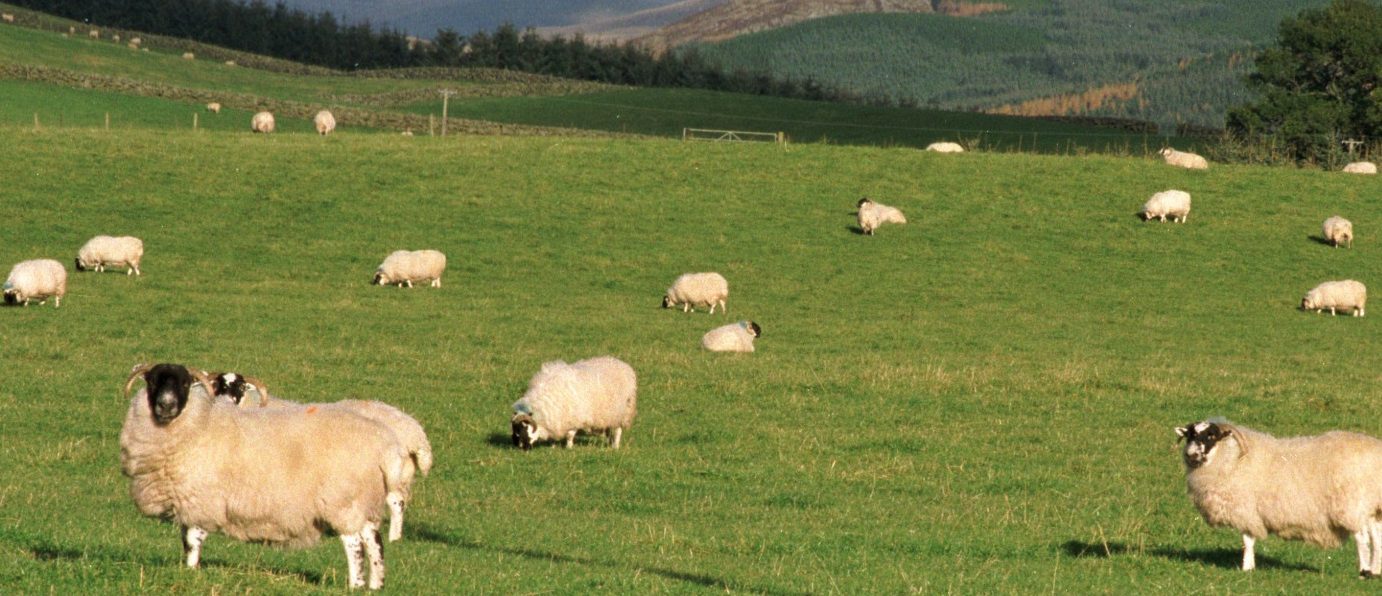 Dog owners are being warned their animal could be killed if found in the presence of sheep, even if it has not attacked or chased them.
The tough action could be taken amidst a growing number of livestock savaging incidents that have cost farmers tens of thousands of pounds in Perthshire alone.
Farming chiefs have urged members to consider shooting an "out of control" dog only as "a last resort" but have warned pet owners it is "a very real possibility".
Nationwide, the issue of sheep worrying is feared to be at its highest level in recent years. NFU Scotland is investigating the matter and is expected to release full 2016 figures soon.
The warning of tough direct action comes at the start of a campaign launched by the Scottish Partnership Against Rural Crime, alongside Police Scotland, Scottish Natural Heritage, NFUS, Scottish Land and Estates and the Kennel Club.
It aims to raise awareness amongst dog owners about the devastating effects of livestock worrying.
The campaign also aims to drive home to dog owners who live in or walk their dogs in the countryside that they must act responsibly and keep their dogs under close control.
Results from a similar campaign last year showed two-thirds of all reported crime involved a dog that was either local to the area, had been allowed to roam free or had "escaped" from a house or garden.
A dog attacking, chasing or even being at large in a field where sheep are kept can lead to significant injury and often leads to the sheep being killed or destroyed.
Inspector Jane Donaldson, Police Scotland's Rural Crime Co-ordinator, said: "The worrying of livestock can have devastating consequences for farm animals and has an obvious financial and emotional impact on farmers and their businesses.
"This campaign is being launched to coincide with the spring lambing period because this is when sheep are at greatest risk.
"The vast majority of livestock worrying incidents involve sheep and can occur when a dog attacks, chases, or in the case of sheep, is at large (not on a lead or otherwise under close control) in a field where livestock is kept.
"The devastating effects of a dog attack are evident and cannot be overstated but significant damage can also be caused by a dog simply being present in a field.
"Pregnant ewes can abort their lambs or lambs can be separated from their mothers, causing distress and in some cases malnutrition."
Police Scotland has said it will "enforce the existing legislation robustly", ensuring all reported cases of sheep worrying are thoroughly investigated and offenders reported to the Procurator Fiscal.
In recent weeks, a number of people have been charged in connection with at least three incidents of sheep worrying in Perthshire, with an arrest made most recently following an attack near Pitlochry.
Andrew McCornick, President of NFU Scotland, said it was "disappointing" to see instances of livestock worrying continuing to rise.
"Particularly at this time of year, when there are young lambs all over the Scottish Countryside, we would urge dog owners to ensure they comply with the Scottish Outdoor Access Code.
"They should not take dogs into fields where there are young livestock present.
"The union urges its members to consider shooting a dog worrying livestock as a very last resort, but I remind the public that this is a very real possibility if dogs are not under proper control in the countryside."