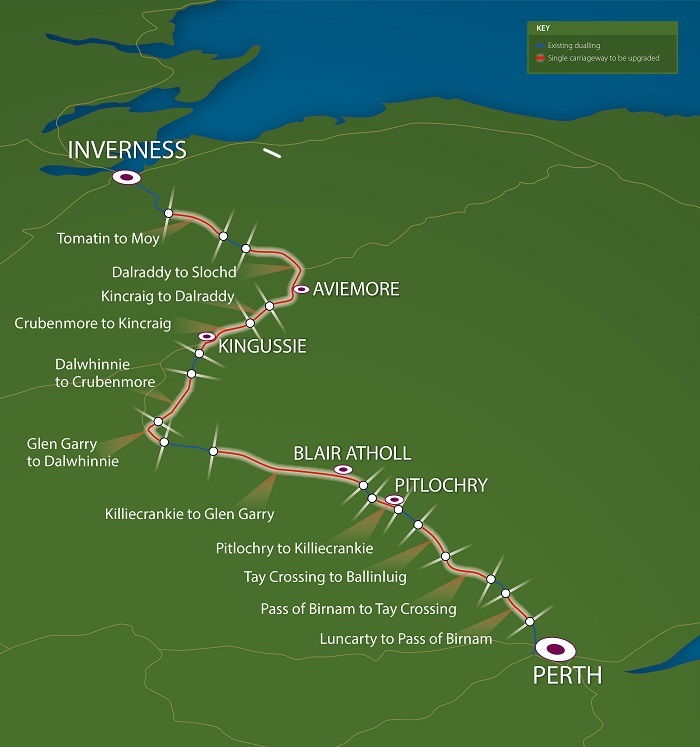 Campaigners have won a battle with Transport Scotland over proposals for a contentious section of the new-look A9.
Jacobs Engineering are designing the 8.4km stretch of the £3 billion project between the Tay Crossing and Ballinluig.
An "offline" route diverging from the current A9 layout would have cost an extra £200 million, according to campaigners, has been ditched in favour of a road extension.
The No to A9 Offline Campaign objected because it would have required new flyovers and passed within metres of some properties, as well as devastating two farms.
Transport Scotland confirmed "online widening of the A9" will be undertaken instead at a cost of between £155m to £254m, rather than the alternative which would have cost between £320m and £437m.
Widening the southbound section will retain local access by means of a new bridge and junctions at Kindallachan, with their exact location still to be determined.
A study by Jacobs for Transport Scotland states: "Although the traffic is similar between the online and offline route options, due to the significant difference in cost, the offline route options are considered less favourable than the online route options."
It also highlights the impact the proposed routes will have on local communities.
"Three land interests would be impacted by all online and offline route options. However, the offline route options would be expected to affect more farming businesses as the routes pass through tenanted land.
"Total land-take and agricultural land severance would both be greater for the offline route options, and it would also result in the demolition of poly-tunnels at East Countlich and an unoccupied farm at Ballintuim.
"Overall, the offline route options are considered less favourable than the online options in terms of community and private assets, primarily due to agriculture, land and severance impacts."
Residents living in the Ballinluig area will have an opportunity to view the preferred option and meet with officials from Transport Scotland at two public exhibitions taking place on Wednesday and Thursday at Mid Atholl Hall, Ballinluig.
The event on Wednesday will run from 12 noon to 7pm, with Thursday's exhibition being held from 11am to 3pm.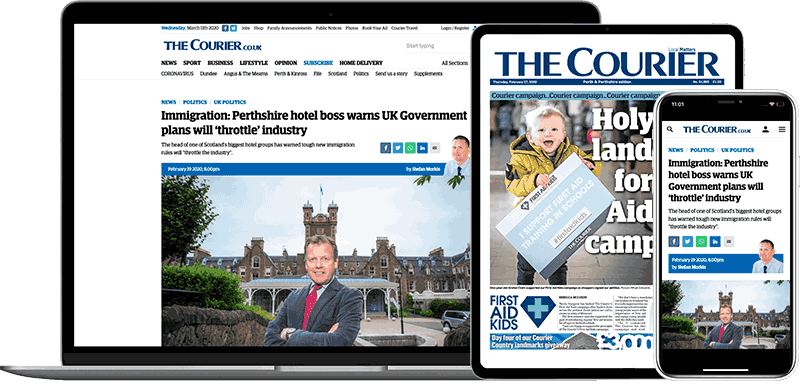 Help support quality local journalism … become a digital subscriber to The Courier
For as little as £5.99 a month you can access all of our content, including Premium articles.
Subscribe