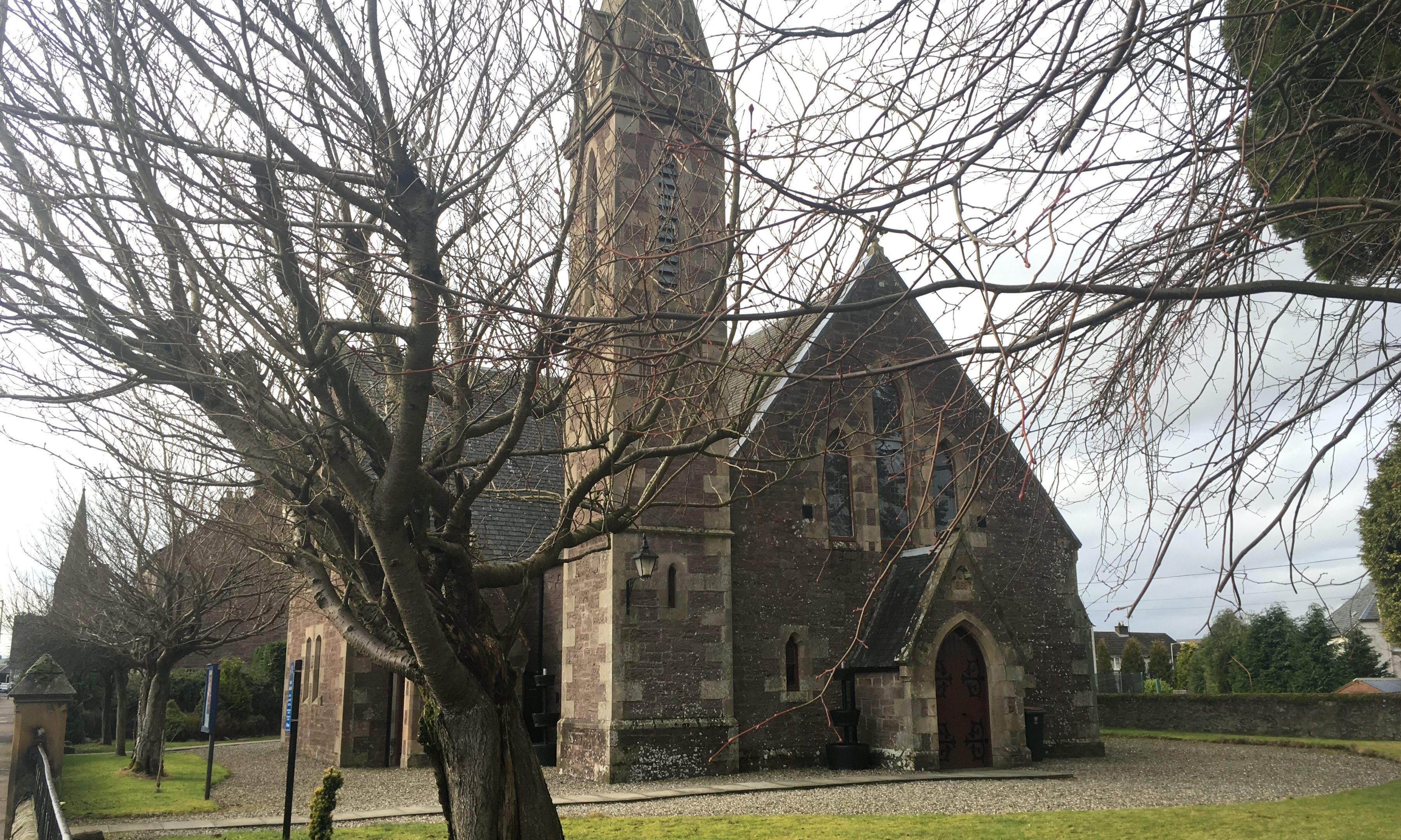 A man and woman have appeared in court in connection with a break-in at a Perthshire church.
The raid at the 160-year-old Blackford parish kirk stunned the local community.
Minister Mairi Perkins was left in tears after finding widespread destruction in the body of the church. A pulpit was toppled, a christening font was smashed and Bibles were left scattered.
Several items were reported missing including a box of handbells worth thousands of pounds.
Detectives investigating the break-in have now arrested two people. The pair were traced more than 100 miles away in the Scottish Highlands.
Andrew Park, 33, and Louise Coburn, 45, appeared from custody at Inverness Sheriff Court to faces charges of theft, housebreaking and forcing opening a locked place with intent.
The pair, who are from the Auchterarder area, are also accused of malicious mischief, carrying a knife or bladed weapon and misuse of drugs.
Park was remanded in custody during the brief, private hearing while Coburn was released on bail.
No date has been set for their next appearance in court.
The church has been out of bounds since the raid in the early hours of Sunday, February 5.
Worshippers were turned away when they arrived for their weekly service later that day.
They arrived to find police forensic teams combing for clues in and around the building.
The congregation has moved to a temporary meeting place at Ardoch Parish Church in Braco.
Members were warned that the kirk at Blackford may be closed for several weeks.
Speaking after the incident, Rev Perkins said she was "saddened and distressed" by the incident. "It came as a real shock to us all," she said.
The Moderator of the Presbtery of Perth, the Rev Scott Burton added: "We are offering as much prayerful and practical support to those affected as we can, believing, as always, that light can come out of darkness and hope out of despair."
The historic Parish of Blackford was formerly the Parish of Strageath, founded by St. Fergus in the eighth century.
Its name was changed to Blackford in 1617 by an Act of Parliament.
The present Blackford Parish Church was built in 1859. There are several spectacular stained glass windows in the church that depict biblical themes, as well as a memorial to a trooper, George Ramsay McGibbon.
He was the son of the minister at the time, who died while serving in the Boer War.
The church celebrated its 150th anniversary in 2009 and a yew tree was planted in the grounds to mark the occasion.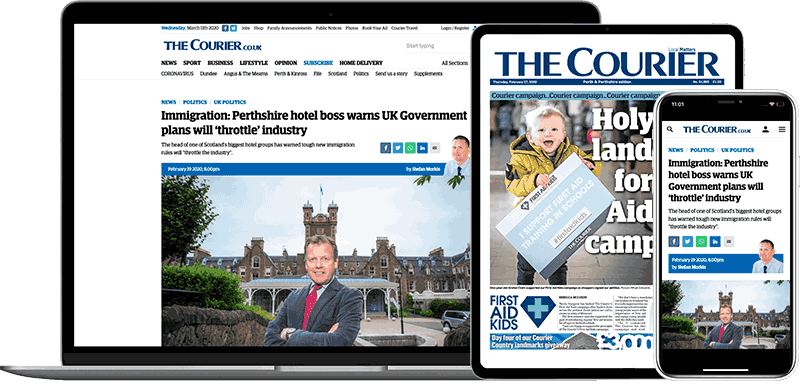 Help support quality local journalism … become a digital subscriber to The Courier
For as little as £5.99 a month you can access all of our content, including Premium articles.
Subscribe