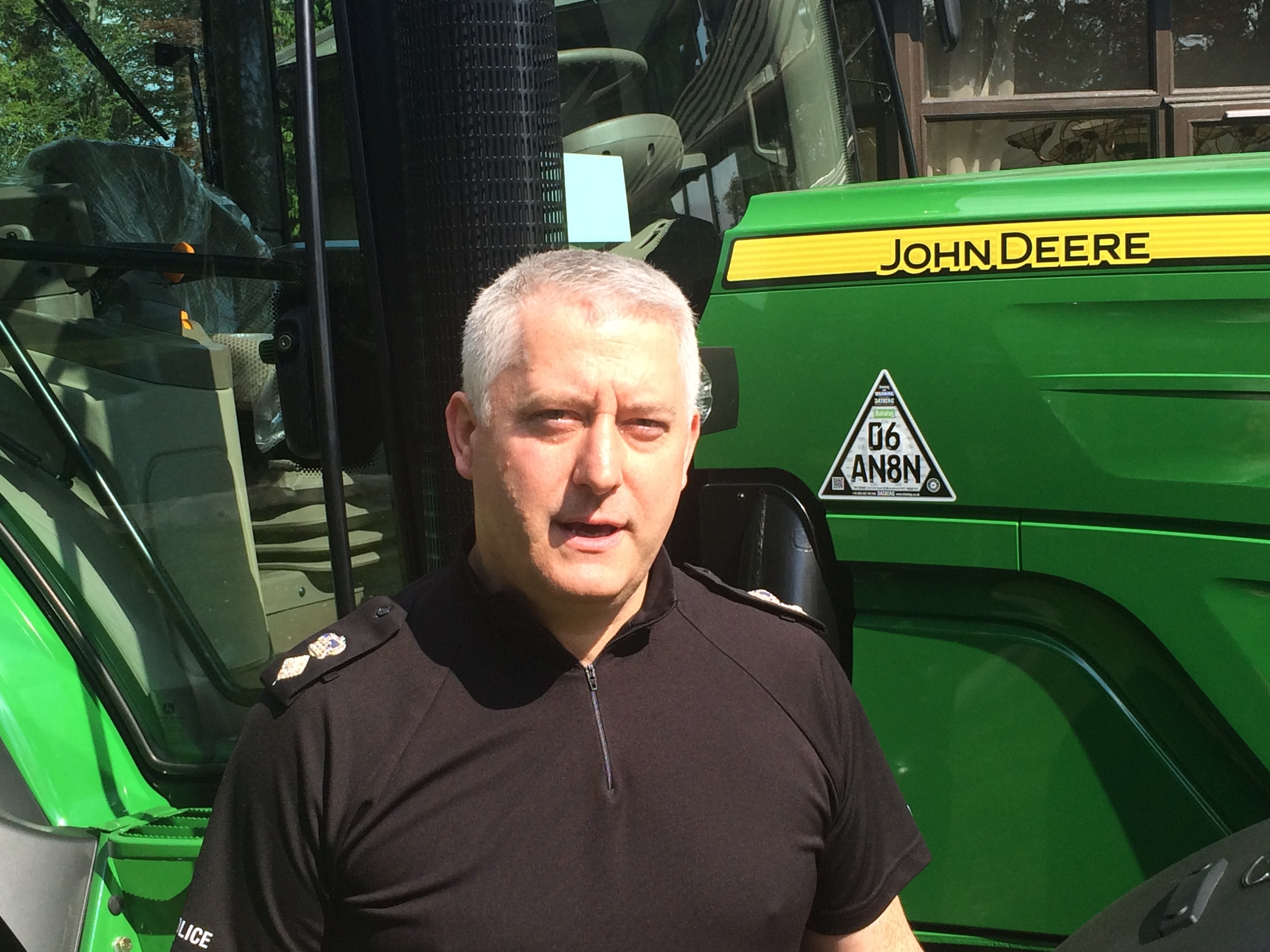 Significant sentences are now being handed down to the criminal gangs and individuals behind rural crime, police chiefs have said.
A meeting of rural partners and workers in Perthshire heard that the convictions and increasingly tough penalties imposed by the courts are evidence of how seriously the matter is treated.
Chief Superintendent Gavin Robertson said the next step was to make Perth and Kinross a "hostile environment" for rural criminals
He urged rural communities across the region to take the action needed to make their homes and businesses a no-go zone.
"There have been a significant amount of arrests made across Scotland over the past two years and serious sentences handed out to individuals and groups who have been a blight on our communities.
"These successes show that the whole criminal justice system is taking the issue of rural crime very seriously.
"There will of course still be rural crime. The individuals behind it always have an eye for an opportunity.
"Working together, however, we can make it far more difficult for them to operate."
Chief Superintendent Robertson heads the Scottish Partnership Against Rural Crime, which brings together Police Scotland and the Scottish Government, Scottish Fire and Rescue, the NFU and other partners.
Together they have been looking to address a number of key issues, including the theft of vehicles, quad bikes, tools and fuel from rural communities.
They have also been working to tackle the theft of sheep and cattle, together with the worrying of livestock.
The result of concerted campaigns and "target hardening" efforts has been a reduction in rural crime during 2016 in areas such as Perth and Kinross, compared to 2015.
Chief Superintendent Robertson hopes to build upon that success, adding: "Criminals will not target an area or property where there is a good chance they will be caught so it is up to communities to do their part to move these people on.
"Take a step back and look at your property as a criminal would. Start at the entrance and see how easy it is to access your property.
"Look at the lighting, the locks, the alarms and where valuable items such as tractors, quad bikes, tools and even livestock are kept.
"If you spot anything suspicious in your area, then let us know. Don't wait until a crime has taken place.
"We want Scotland to be a hostile environment for rural criminals; where it is too difficult for them to operate and where the risk is not worth the reward."