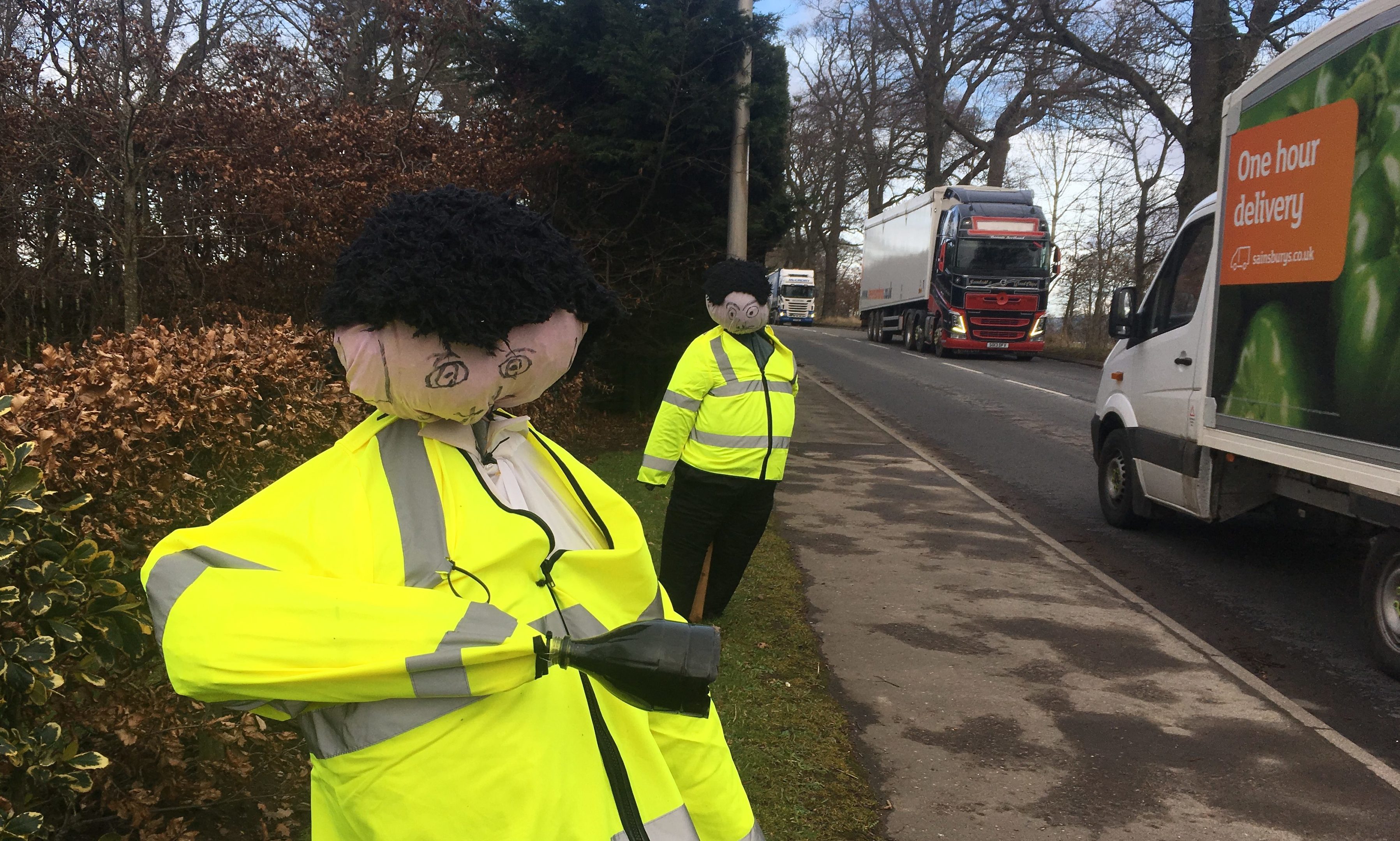 A pair of speedtrap scarecrows which slowed down traffic at an accident blackspot have gone into hiding.
Perth and Kinross Council had threatened to remove the handmade police mannequins from Coupar Angus after they reappeared at the weekend.
The local authority took down a similar pair last month after they were put in place by frustrated road safety campaigners.
But the council, which claimed the scarecrows posed a dangerous distraction, has insisted it didn't take them away this time round.
The dummies, dressed in high-visibility fluorescent jackets, were installed at Forfar Road, close to where two-year-old Harlow Edwards was knocked down and killed last October.
A council spokeswoman said: "We understand the scarecrows had been replaced in Coupar Angus, however when officers went to see if they posed a similar distraction to drivers we learned that they have already been removed."
The Courier understands the dummies have been stashed away by local residents in an effort to keep them safe from council collectors.
Local campaigner Michael Gallagher, who has fought to turn the stretch into a 20mph zone, has now accused the council of "theft" after the first mannequins were removed.
He has written to chief executive Bernadette Malone, claiming that locals were "appalled" when the duo — described as "speed sentinels" — disappeared.
"The reason given by Perth and Kinross Council, that they were 'unauthorised signage' and could distract drivers' attention, was preposterous and rightly met with a mixture of anger and derision on social media," he said.
He said the dummies reminded drivers to focus on driving safely "in exactly the same way as conventional speed signage does".
Mr Gallagher added: "Everyone who has witnessed the effect of the sentinels agrees that they have been enormously effective in reminding drivers to slow down. The idea that this is dangerous is almost surreal".
He added: "Clearly Perth and Kinross Council will not allow communities to take any action to protect themselves, or face having those measures destroyed."
Local councillor Dennis Melloy said he had been pleased to see the mannequins' return at the weekend.
"These mannequins were unfortunately removed by the council two weeks ago, claiming 'they were illegal and dangerous as they could "potentially distract drivers'," he said. "I am at a loss to understand the logic behind this because they worked and were neither dangerous or illegal.
"If the sight of a couple of yellow jackets is classed as dangerous half of the council would not go to work in the morning."
Official plans for increased safety along the Forfar Road stretch will go before councillors next week. The proposals have been discussed by local community councillors and residents, including members of Harlow's family.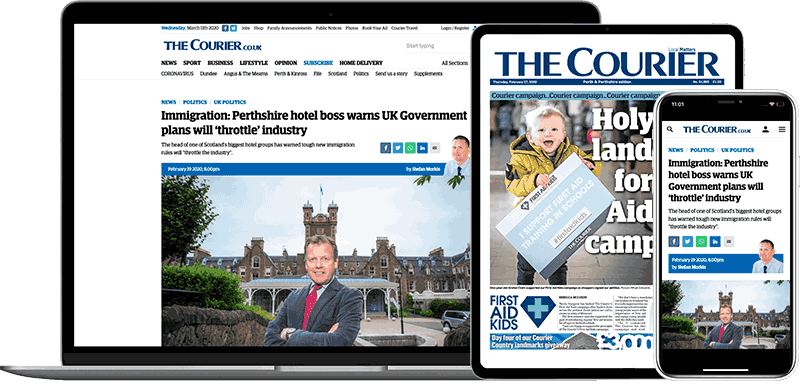 Help support quality local journalism … become a digital subscriber to The Courier
For as little as £5.99 a month you can access all of our content, including Premium articles.
Subscribe