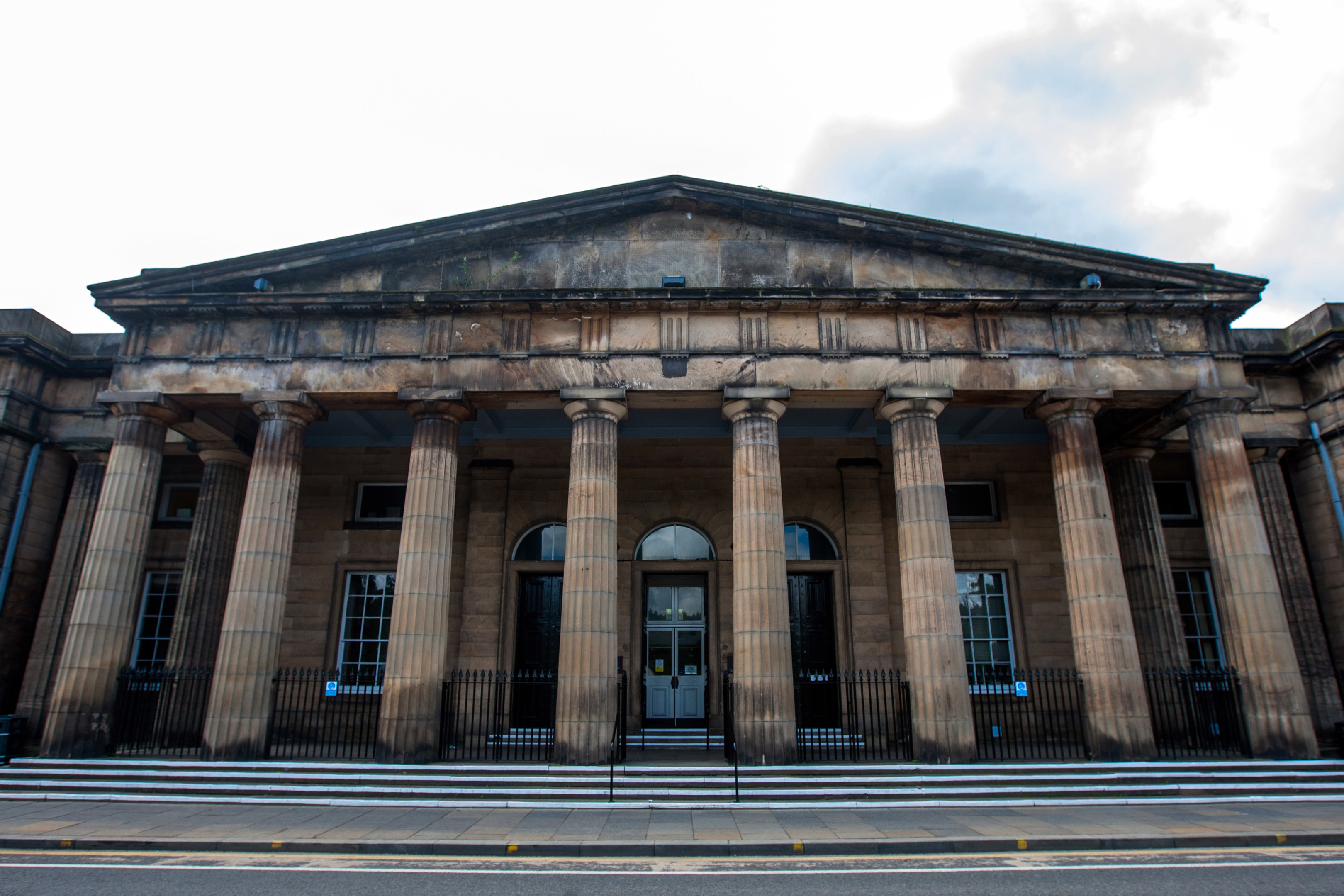 A police raid found a Perth woman with an arsenal of bladed weapons and her underwear stuffed with a drug kingpin's heroin.
The swoop was part of a major national operation in December that saw 20 people jailed for a total of 192 years for their part in the heroin trade.
Amanda Beattie was said to have been a very minor part of the operation, which was headed by organised crime gangs in Merseyside.
She was jailed for 18 months after Perth Sheriff Court heard it was inconceivable she did not know what she had become involved in.
The drug operation being run from her home in Tulloch Terrace was said to have been under the control of local drug boss William Williamson.
The 32-year-old was jailed for more than 12 years in December after being unveiled as the head of a heroin supply group in the Perth area.
From his base in Beattie's property, he is said to have dealt the class A drug, with evidence of the steps taken to protect his stash clearly visible to police officers who arrived on the morning of December 23, 2014.
Scales and a hammer were recovered from the kitchen, a baseball bat and large knife from the living room and scales and a sword from another bedroom.
Beattie, 38, tried to conceal the heroin but it was swiftly recovered by searching officers.
Solicitor John McLaughlin said Mr Williamson and another man had initially appeared on a petition in relation to the same raid.
He said: "Mr Williamson has since been sentenced in England to twelve years imprisonment for significant involvement in the drugs trade. It has always been Ms Beattie's position that the drugs and other items belonged to him.
"On that morning, she heard the police at her door and accepts that she concealed the drugs in her underwear.
"Had they not been found she would have given the drugs back to Mr Williamson but she nonetheless accepts that on this one day, she was concerned in the supply of drugs."
Sheriff Lindsay Foulis said: "I quite accept that your role is a lesser one but nonetheless you knew only too well what was going on and for all I know were involved to a greater extent, given the paraphernalia that was all around."
Williamson, of Glengarry Road in Perth, was among 20 people sentenced to more than 192 years in prison in December last year after being convicted of conspiracy to supply drugs offences.
The sentencing of the 18 men and two women followed an extensive investigation by the Matrix Serious Organised Crime Team into the supply of heroin.
During the investigation, detectives seized six kilos of heroin and eight kilos of adulterant with an overall estimated street value of between £840,000 and £1.4 million.
They were all said to have links to an organised crime group in Merseyside and involved in a conspiracy to supply drugs in Merseyside, Scotland, Devon, Cornwall and South Wales.
Williamson was said to have headed up a heroin supply group in the Perth area alongside his 52-year-old father, John Williamson, of Tulloch Terrace in Perth, who was also jailed for 12 years.
In the wake of the convictions, senior police officers said the men and women had been involved in a "complex and far reaching drug conspiracy".
The investigation involved police officers in England, Scotland and Wales.