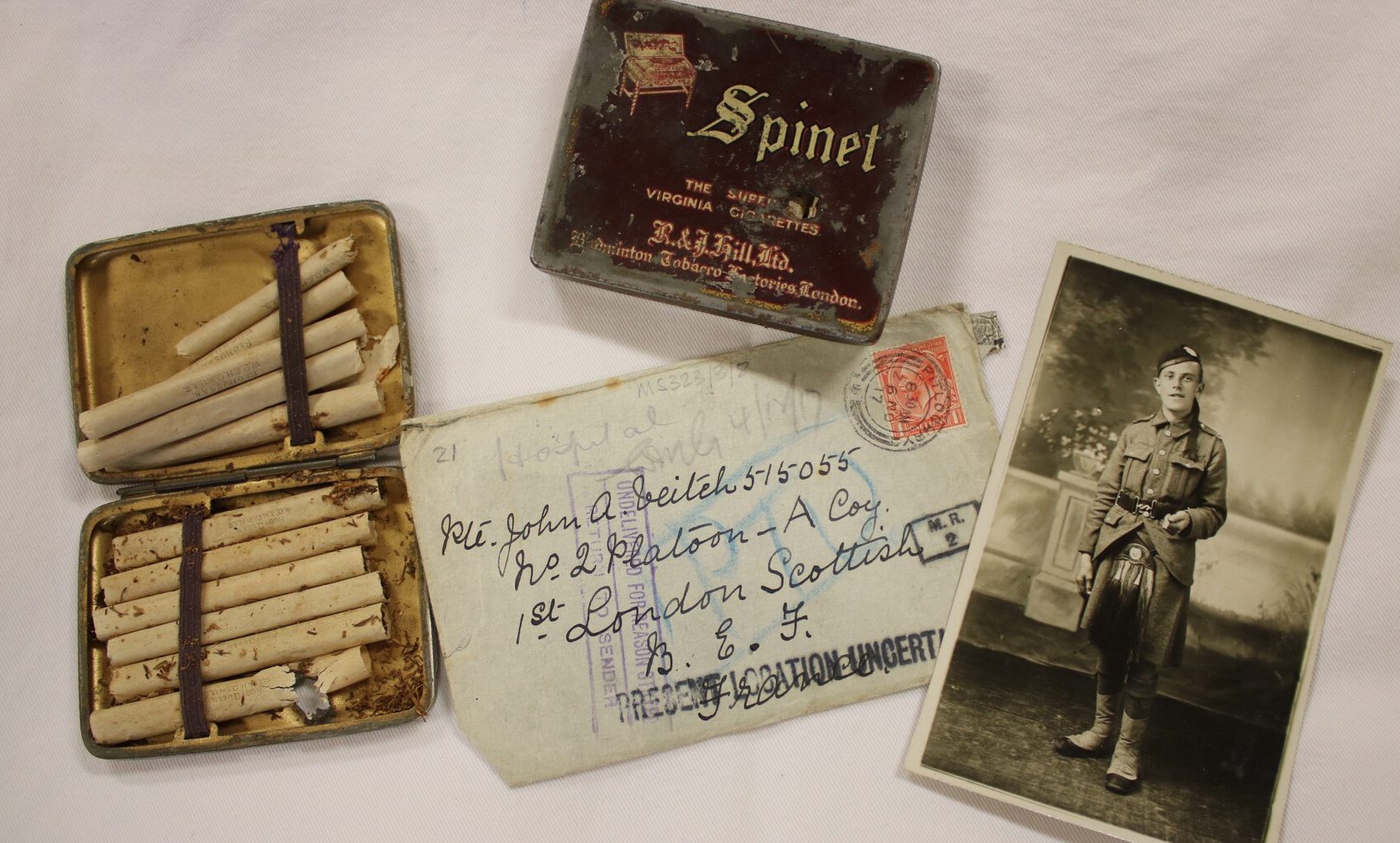 A soldier's handwritten letter, marked with a bullet hole, has been unearthed by researchers investigating life in war-time Perthshire.
The tragic story of Pitlochry-born John Alex Veith, who died just six months after his conscription, will help historians establish the full impact of World War One on the Perth and Kinross area.
Mr Veith's letter, written to his mother, and other personal belongings came to light ahead of a conference to consider how best to use the ongoing research.
Writer and broadcaster Trevor Royle, an expert on military history, will be guest speaker on the day.
The conference is one of several events being held to commemorate the 1914-18 conflict.
Culture Perth and Kinross Archives, which is preparing for the event, said the story of Mr Veitch will contribute to a wider commemorative project to mark the war's centenary.
Mr Veith was born in 1897 and raised in Pitlochry. He moved to London to work at the Inland Revenue until his conscription in February, 1917.
He joined the 1st London Scottish regiment, training at Winchester before embarking for France in July that year.
He died at the battle of Cambrai just five months later.
During his military service, Mr Veitch wrote to his mother, father and two sisters back home in Pitlochry.
Perth and Kinross archives hold more than 200 of his personal letters. A bullet hole can be seen on one of the letters, as well as on an old cigarette case.
The letters show exchanges from Mr Veitch, reassuring his family back home. "There is no need to worry over me as I am all right and quite well," he wrote.
His mother responded: "We all hope and trust that you will get through it all safely."
The archive also contains his final letter and the telegram informing the Veitch family of his death.
A Culture Perth and Kinross spokesman said: "The conference hopes to uncover more moving stories through the efforts of local researchers documenting the Great War, when so many young lives were cut tragically short."
The event will be held at the AK Bell Library's Soutar Theatre on Friday March 17 from 9am to 4pm.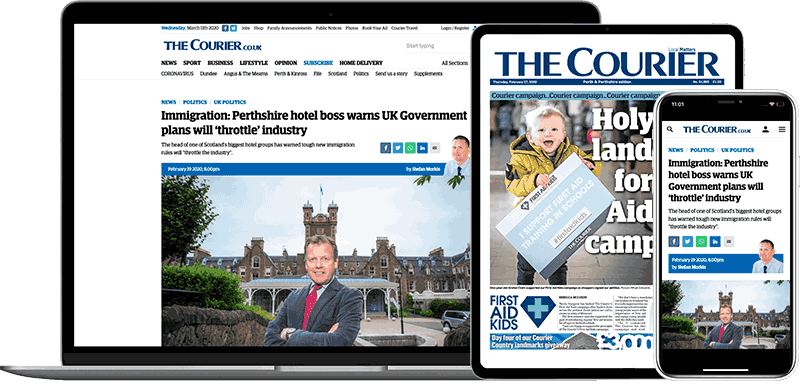 Help support quality local journalism … become a digital subscriber to The Courier
For as little as £5.99 a month you can access all of our content, including Premium articles.
Subscribe