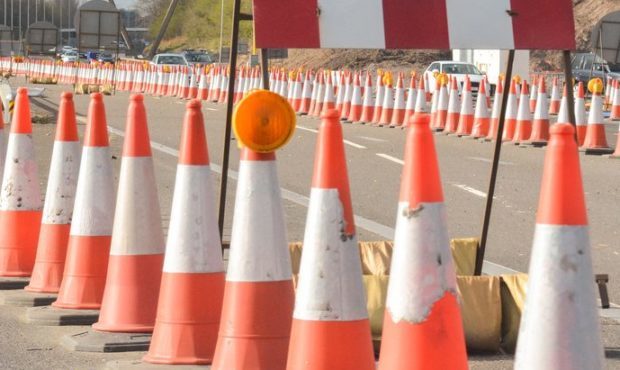 Part of the A90 is to be closed for two nights for major roadworks.
Slip roads on the northbound carriageway at Inchmichael, half way between Perth and Dundee, will be resurfaced in a £60,000 project.
BEAR Scotland says the investment from Transport Scotland will ensure that both the on-slip and off-slips at Inchmichael continue to operate safely for years to come.
The overnight resurfacing improvements will get under way on Monday for two nights, with the resurfacing works expected to finish on the morning of Wednesday March 15.
To keep workers and motorists safe during the improvements, traffic management will be in place each night during the works from 7.30pm until 6.30am the following morning, but will be removed during the daytime.
The A90 off-slip at Inchmichael will be closed overnight on Monday, with both the on-slip and off-slips closed overnight on Tuesday, with a diversion in place.
A lane closure will also be in place both nights to ensure teams can safely complete the resurfacing at the slip roads overnight.
Andy Thompson, BEAR Scotland's north east representative, said: "These works will repair a number of defects and other surfacing issues to help improve the general condition and safety of the slip roads at Inchmichael for motorists.
"The works have been scheduled overnight to help minimise any impact for motorists, however we encourage motorists to plan their journeys in advance and allow some extra time to reach their destination."
Motorists are already being faced with delays caused by three other major projects on the region's main routes, with the M90 and A9 affected – the latter on two separate stretches.
The upheaval sees drivers travelling between the central belt and Highlands face three sets of significant roadworks within less than 40 miles
Between the busy Inveralmond and Broxden roundabouts there are works to create a new junction on the A9 along with a link road to the Bertha Park development, while on the A9 north of Perth, ground investigations have now begun on a section of the road between the Tay Crossing and Ballinluig.
In Kinross-shire the latest carriageway repairs have seen reduced speed limits and lane changes restrictions between junctions 7 and 8.