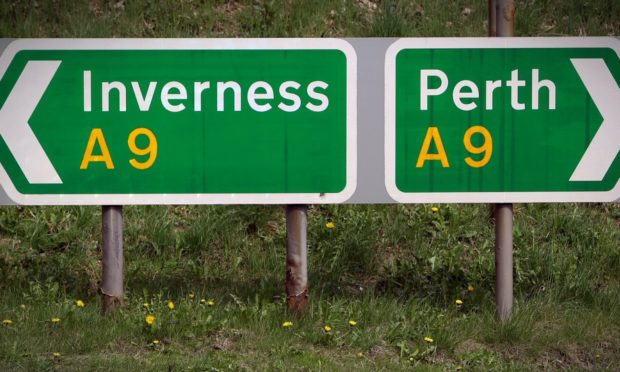 The boss of one of Britain's biggest hotel chains pleaded with a sheriff to keep his driving licence so that he can ferry his children to their private school.
Ruaridh Macdonald, who heads the Macdonalds hotel chain with his father, faced disqualification after admitting colliding with another car during an overtaking manoeuvre on the A9 — one of Scotland's most dangerous roads.
With six points already on his licence, the 41-year-old could have been served an automatic ban had Sheriff Gillian Wade opted to impose six points or more.
At Perth Sheriff Court Macdonald narrowly escaped disqualification after his lawyer said he needed to drive to pick up his children from school, and also to visit the chain's 45 hotels.
Depute fiscal Robbie Brown told the court: "The accused came out at what is a fairly straight bit of road and it appears to have been a misjudgement in time and speed.
"His car came off worse than the complainer's — as he started to come back in he clipped the wing mirror of the vehicle he was overtaking. The other car had a small scuff."
Solicitor John Scott, acting for Macdonald, said the hotel boss was the one who had reported the accident to the police, and his own car suffered £4,000 of damage.
He said: "It was a stretch of road where overtaking is permitted and from dashcam footage it does look like the other vehicle moved over, so it may have been that there would have been no contact at all if not for that.
"He is separated and has three children. He has them every second weekend and one night a week. They go to school at Strathallan and he tells me there is no alternative means of public transport — he picks them up and drops them off at school.
"His immediate concern regarding his precarious position is for provision of childcare."
He added that the Macdonald hotel chain has properties as far afield as Scotland and Portugal, and that in his role he travelled between them frequently.
Macdonald, of Auchterarder, admitted driving without due care and consideration for other road users by executing an overtaking manoeuvre on the A9 at Bankfoot when it was not safe to do so.
He crossed on to the opposing carriageway into the face of oncoming traffic, causing a Nissan Note to take evasive action, and attempting to return to the correct side of the road before it was unsafe to do so, colliding with a Volkswagen Golf.
In imposing five penalty points, Sheriff Wade allowed him to keep his licence but warned him one further conviction would see him banned from the roads. She also fined him £1,200.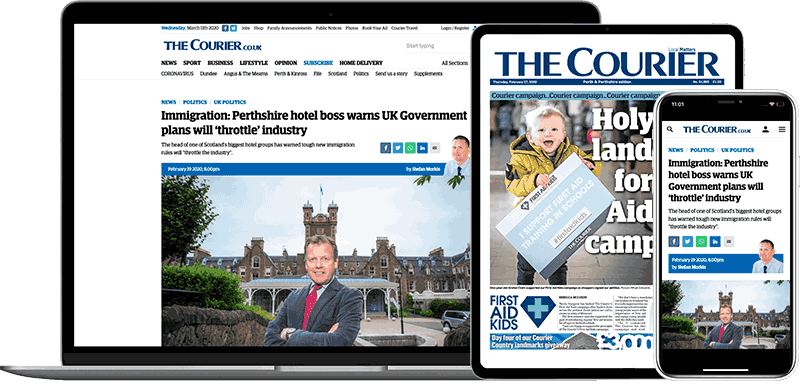 Help support quality local journalism … become a digital subscriber to The Courier
For as little as £5.99 a month you can access all of our content, including Premium articles.
Subscribe