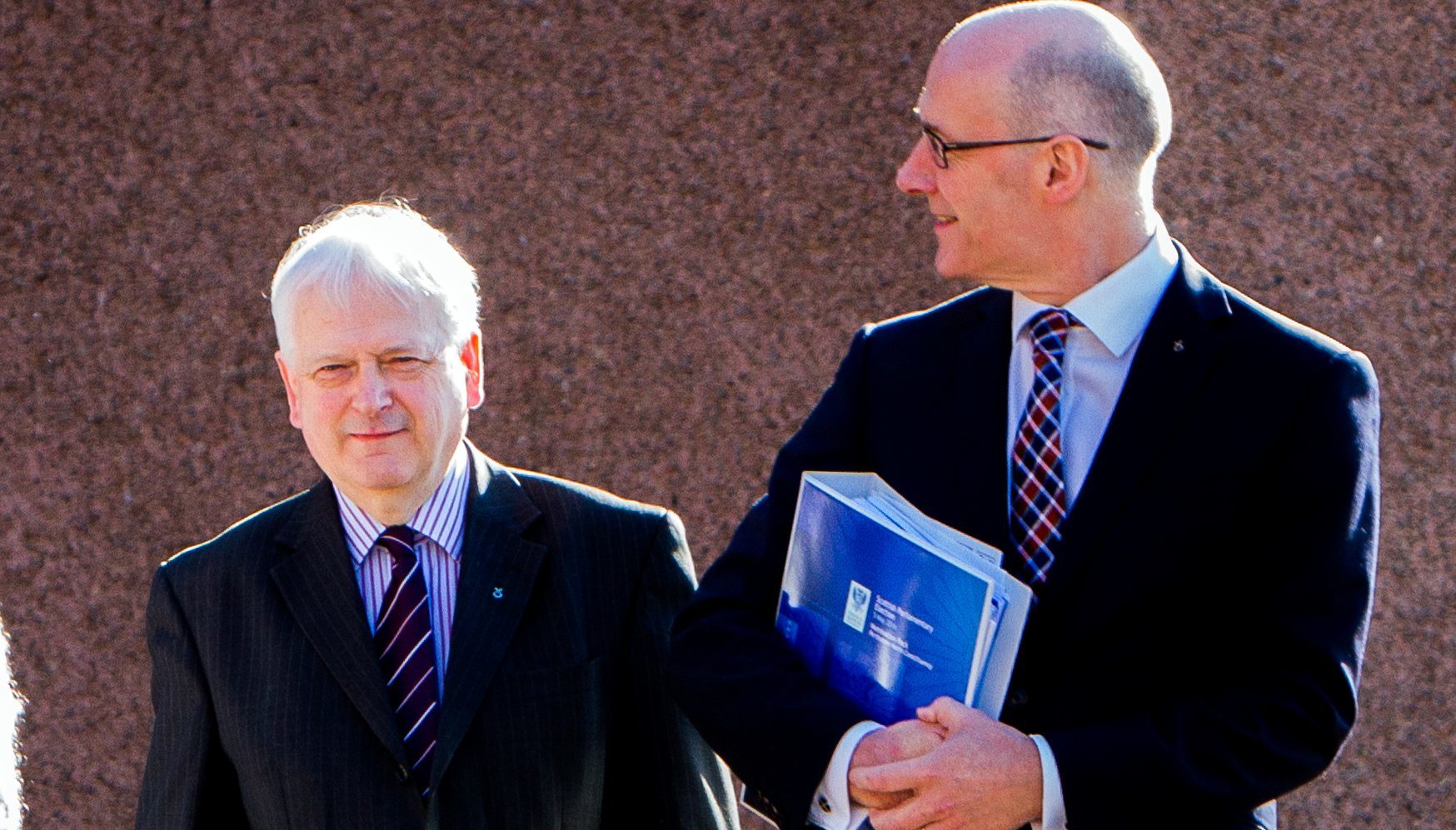 Deputy First Minister John Swinney has paid tribute to Perth and Kinross Council leader Ian Miller, who has announced he is standing down after 22 years' service.
Mr Miller will not stand in the upcoming local elections and intends to retire in May. The Strathmore councillor said he was leaving the council "in what I believe is its strongest ever position".
Mr Swinney said he was very sorry to hear of Mr Miller's imminent departure from public office.
"Ian has made a huge contribution to the public life of our area since 1995, delivering improvements and positive developments in challenging times," he said. "As leader of Perth and Kinross Council, he has led the process of transforming the council into one of the most efficient, best performing local authorities in Scotland."
Mr Swinney added: "Ian's great strength has been his honesty, integrity and his willingness to bring people from different views together for common purpose.
"He has treated the opposition and the public with respect and has used the authority vested in him to positive effect.
"That approach has ensured there is wide respect for Ian as leader of the council and has created an ability to get things done."
Mr Swinney said Mr Miller gave "industrious service" at a local level and was a constant support to the people of Alyth and elsewhere in his Strathmore ward.
"Finally, at a personal level, I have for nearly 30 years enjoyed Ian's friendship and political support," he said. "He has been one of my closest allies and I greatly appreciate all that I have learned from his calm and persuasive approach.
"I am profoundly grateful to Ian for all that he has accomplished for Perth and Kinross."
Mr Miller, 67, was elected to serve the Alyth ward in 1995. He has been leader of the local SNP group for nearly two decades.
He has been at the forefront of Perth's bid for the UK City of Culture title and has helped lead the ambitious bid to revamp Perth City Hall.